Designed by Danish architects Mikkel Kjærgård Christiansen and Jesper Kort Andersen, the Around Pavilion has been conceived to host music, theatre and story-telling events in the King's Gardens in Copenhagen. It is inspired by the walk along the alleys, the skyline of the Rosenborg Castle and the exact circular cut of the pavilion provides an element playfully relating to the very geometrical structure of the garden.
Four places – facing the corners of the world – the pavilion bows down, providing a long step for entering. When inside the pavilion, one can still see glimpses of the garden outside, but is at the same time capsulated in a remarkable space.
In the middle there is a circle of grass for play, picnic, events and whatever one feels like and a covered "promenade" provides opportunities for seating and walking, or running like the kids do. The trees in the garden creates a rhythm with the poetic light glimpses through the wooden structures of the pavilion and the scent of wood, grass and summer air unite in a spatial experience like no other.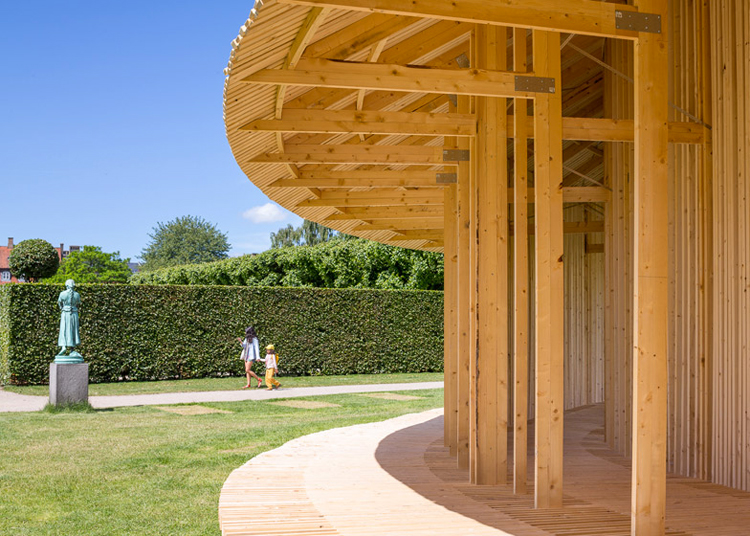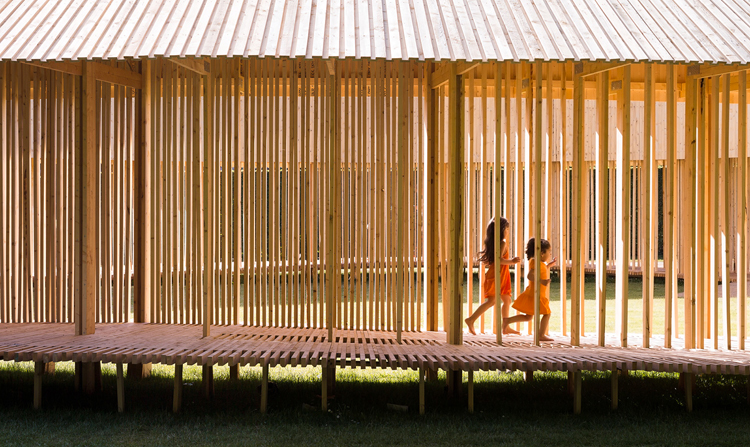 all images © Hampus Berndtson