New York-based design studio snarkitecture has created Loop, an interactive installation based on the childhood memory of marble games, for international fashion brand COS. Loop is a series of sinuous and suspended sloped tracks that curve through the gallery creating an array of uniquely kinetic moments as the visitor's vantage point changes.
"Children and play inspire our work," explains snarkitecture team. "The way that children interact with our physical and architectural surroundings is completely different to adults.'"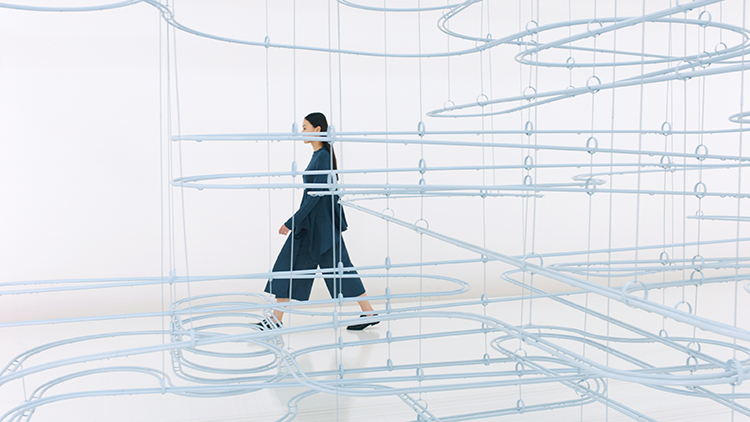 Using precision engineering, the sculpture is brought to life by a steady hum of white glass marbles gliding along the interwoven tracks. Breaking through the boundaries of the gallery, the track and the marbles continue to the adjoining room to collect into a sea of scattered discarded marbles, inviting guests to explore, contemplate and reflect.
"Our intention was to create a contemplative environment with Loop – a space that was not immediately understood upon entering," said Snarkitecture co-founder Daniel Arsham."While we wanted the design to be playful, we were mindful of creating a work that provided an escape. It was important to offer a setting and feeling that were completely new and inspiring to visitors," he added.
Loop will be on view until 19 November 2017 at Seoul's Gana Art Center. For the duration of its opening, a small-scale model of the installation will also be available to view at the COS store in Cheongdam.
The project marks the third time that the artist duo has worked with COS, having previously designed an installation for the brand during the 2015 Milan Design Week and a monochrome pop-up store in Los Angeles. It is also the first time Snarkitecture has worked in the South Korean capital.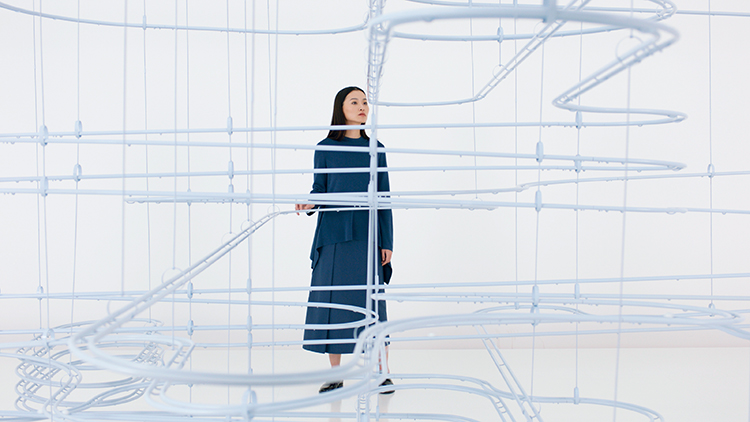 all images and video courtesy of COS