London-based architecture studio De Rosee Sa have recently completed a house on the site of a former wood yard between rear terraced gardens and a row of 16 West London garages. The client lived across the road from the existing storage shed and originally bought the site to prevent it being overdeveloped.
The architects were challenged to design a residence in line with strict planning restrictions stipulating that the structure matches the height of the former single-storey shed. It was also not possible to create openings in the two 37-metre-long boundaries as they are party walls with the neighbouring structures. Instead, three internal courtyards and a series of skylights are used to bring plenty of natural light into the long-and-thin residence aptly named Courtyard House.
De Rosee Sa proposed a new basement level to meet the client's brief for a two-bedroom house. The ground floor is divided between living room, kitchen and bedroom with an en-suite bathroom, the second bedroom is located in the basement level with its own external courtyard and bathroom.
A series of Crittal style steel and glass doors connect these courtyards with the interior spaces of the house, providing views through the length of the house. In good weather, the house can be opened up, allowing air in and blurring the distinction between outside and inside further.
The internal walls of the courtyards are clad in Western Red Cedar battens in reference to its history as a timber storage yard. The cedar batterns continue to the inside surfaces to form two cedar clad 'volumes' that contain smaller functional spaces. The cedar cladding was chosen for its textural quality that softens the minimal, white interiors.
"We worked very hard in the initial stages to convince the clients that developing this house was a risk worth taking. We had to convey its potential," said Max de Rosee, Director of De Rosee Sa Architects. "We wanted to contrast the crisp white walls and ceiling with some strong materials so we spent a considerable amount of time considering the detail of the western red cedar batterns and granite setts in the courtyard surfaces."
"The most satisfying aspects of the project is the top light that pours into the interiors and the long views through the courtyards. Once inside, you forget that this house is in London," adds the architect. "These kinds of opportunities are rare; we were lucky as the clients were very encouraging especially once the spaces started to emerge. It sounds clichéd but I really believe the result is due to a successful collaboration between the architects and the clients."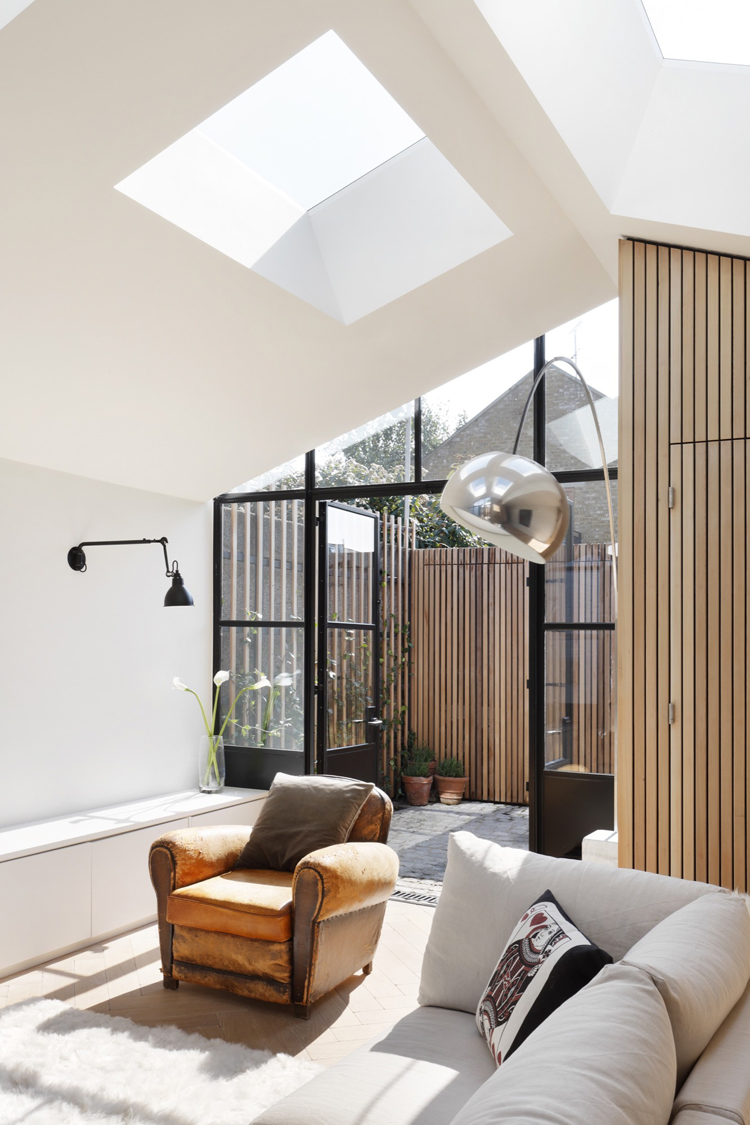 all images © Alexander James Photography