Crave, a global innovator in sensual luxury products for women, introduces the very functional and elegant Vesper vibrator-necklace. Vesper is both a gorgeous necklace as well as a strong slim vibrator. Where others have created a vibrator that fails as quality jewelry or a gimmicky pendant with underwhelming vibration, Crave has succeeded in designing an innovative product that excels as both a vibrator and high-fashion jewelry piece. Conceived in San Francisco with "sexy wearable tech" in mind, Vesper is at the alluring new intersection of technology, luxury accessory, and object of pleasure.
"In the spirit of continuing to elevate and re-imagine what a sex toy could be – I was inspired by the idea of bringing together function and fashion" explains Ti Chang, lead designer and co-founder of CRAVE. "…It was important that this product is both elegant and functional. "
Vesper is USB rechargeable, removing both the environmental impact and hassle of replacing batteries. Further, it comes in three luxurious color options: Silver, Rose Gold, and 24K Gold-plated. Pre-order Vesper here for a starting price of $49 USD.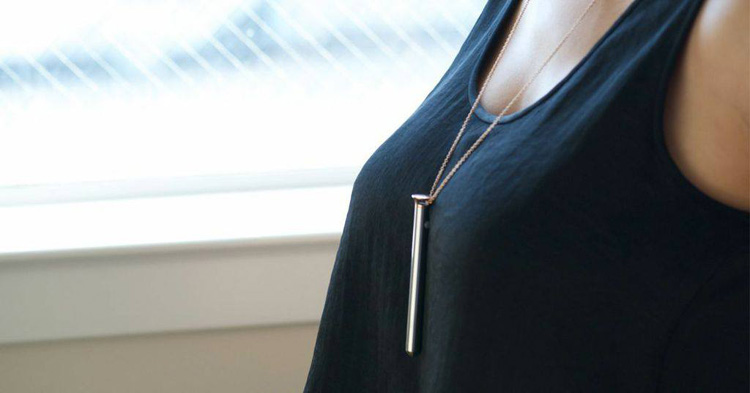 all images courtesy of CRAVE