You've finally broken the bank for that perfect gaming computer, or maybe you've just gotten a brand new PS5 for Christmas. Either way, you're ready to plug in and play, but there's one thing that's not quite right: your room. You've got the gaming equipment ready to go, and it's important to make sure your room reflects that. If you're unsure of how to best create the ideal gaming room setup at home, fret no longer, we've got that covered.
Treat Your Back Properly with the Right Gaming Set Up
If you're thinking of gaming for long stretches of time, you must get an appropriate chair. Anything else is to invite the bane that is back pain into your life. If you've never bought a gaming chair before and are overwhelmed with the sheer volume of choices, keep a few of these considerations in mind before settling on a specific offering.
Back support: Most commonly, the lower part of the back suffers the most complaints. That's why you'll want to look for a gaming chair that offers plenty of back support. A big part of this is having an adjustable design: what works for one person may not work for someone else, and even depending on how you sit at different moments warrant different kinds of support.
Ergonomics: While back support is the typical focus of picking a gaming chair, that doesn't mean the rest of the body isn't important. Ergonomic chairs usually have features like headrests, adjustable height, and comfort.
Another important thing to consider is the gaming desk, which can improve the spaciousness of your environment or protect your devices from dust and moisture.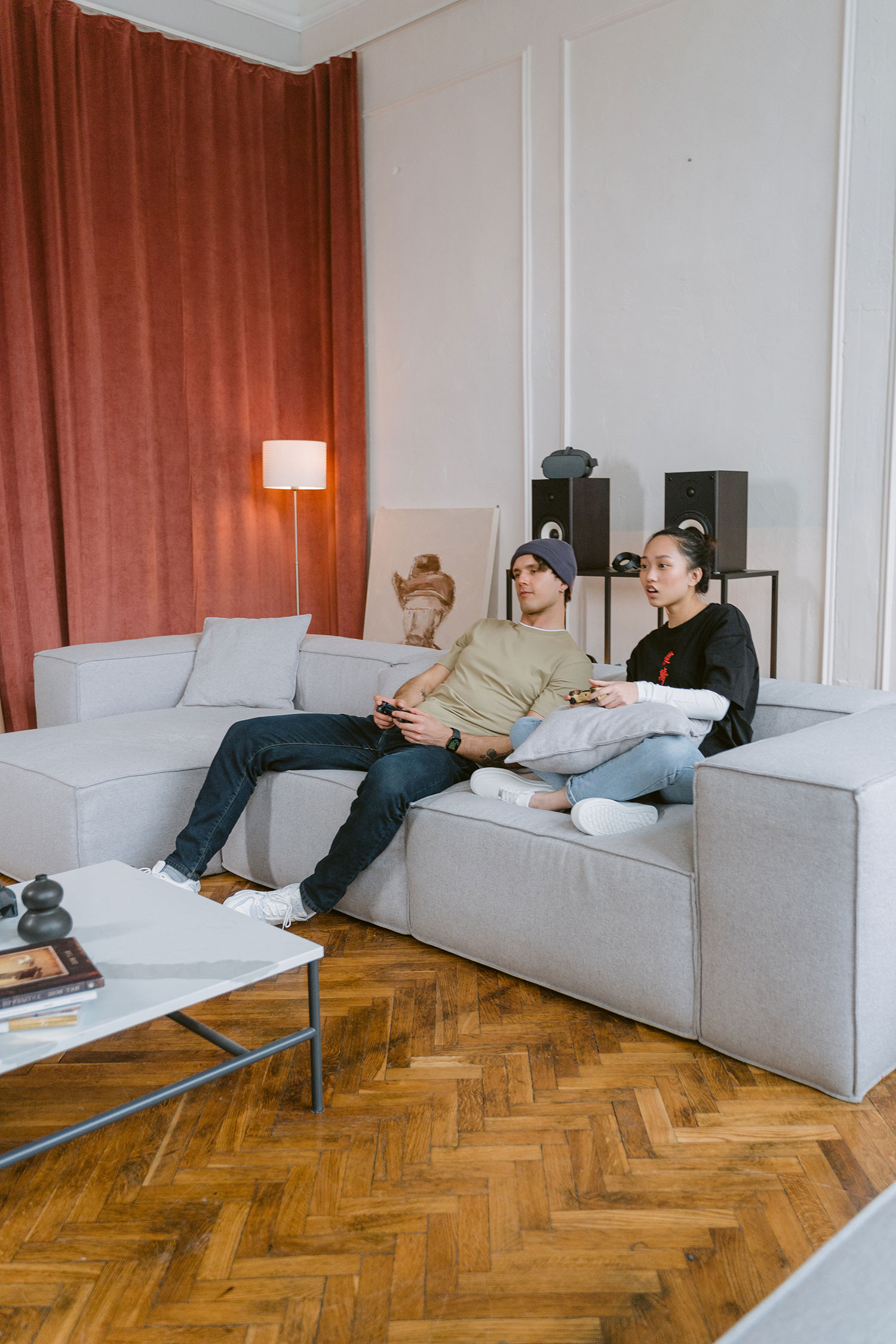 The Perfect Audio to Match to the Perfect Visuals
If you've already decked out with a fancy TV or advanced visuals on your PC, you'll want to consider pairing that experience with an equally good headset. When picking a headset out, try to keep a few of the following things in mind: 
Wireless vs Wired: Wireless headsets are popular because they don't restrict your movement and you don't have to deal with pesky wires getting tangled all the time. On the other hand, unlike traditional headsets, you do have to be mindful of charging them. 
Console Compatibility: Not at all headphones work with all consoles and gaming systems. Before making a decision on which headset is the right one for you, you should first check if it is compatible with your console, so you don't sink money on something you can't even use.
For more info on creating the ideal gaming room setup at home, be sure to check out casinomir.com. Alternatively, on this site who are listing non-Gamstop sites, you can find a wide variety of casino games no matter your interests.