On the occasion of this year's Milan Design Week, Spazio Pontaccio has unveiled Credenza, a capsule collection of furniture that merges the contemporary design of Patricia Urquiola with the graphic skills of Federico Pepe.
Its name carries the essence of the concept:  Credenza, which in Italian means both a cupboard and one's belief. It's a series of furniture in stained glass that is inspired by the windows of holy sites as the ones created by Gerhard Richter for Cologne's Cathedral.
Spazio Pontaccio invited Patricia Urquiola and Federico Pepe to recover the symbolic value of stained glass windows transforming it into contemporary pieces of furniture. The meeting between an antique sacred inspiration and its reinterpretation in the form of design is as well reflected  in the production process of the collection.
Credenza – characterized by contemporary patterns, colours and materials – is produced in Italy by artisans skilled in the thousand-years old manual technique of stained glass, generally used for the architectures and the decorations of the churches. Much like the stained glass windows, the pieces were designed to have light pass through them changing the look and feel of the space they're presented in.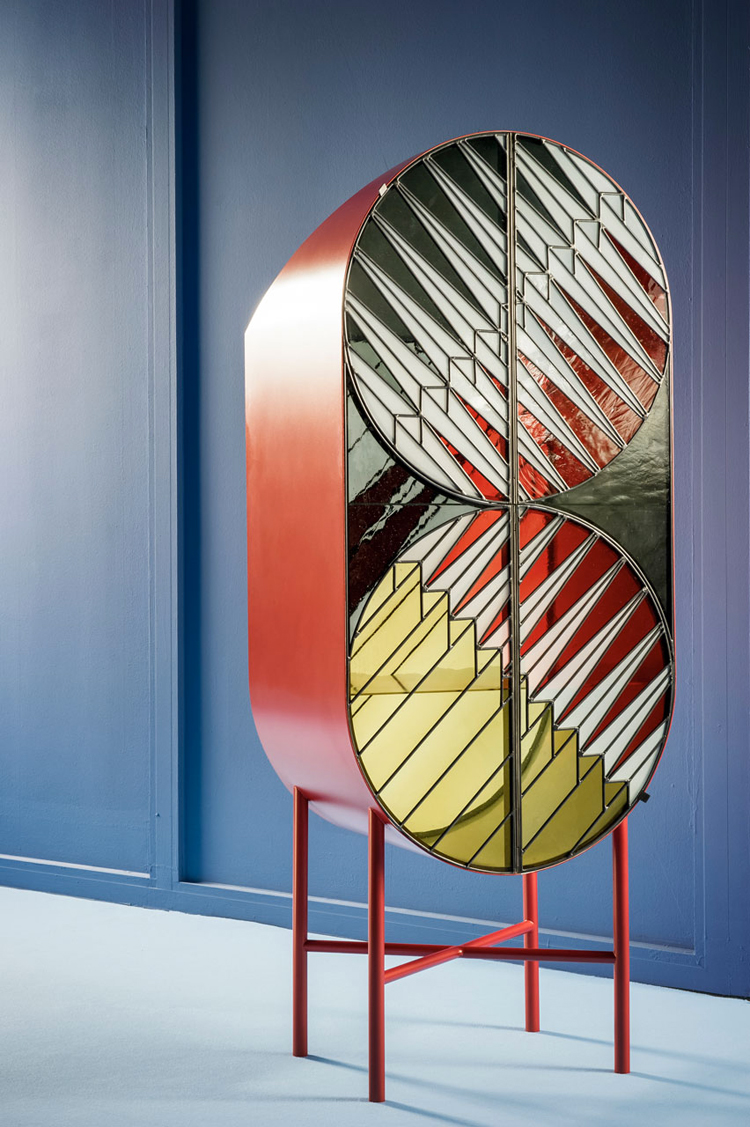 all images courtesy of Spazio Pontaccio