New York architecture studio Dash Marshall has converted two Tribeca dwelling units into a single home connected by a hanging, blackened steel spiral staircase, for a growing family.
A hole in the upper floor makes way for the new staircase, which connects a living area, small kitchen and dining room on the lower level with the main kitchen and dining room, and two bedrooms on the story above.
"We renovated the entirety of the ground floor, executed limited interventions to the second floor, and inserted a new staircase to connect the two spaces with a series of intermediate levels," said Dash Marshall.
At the center of the ground floor is the "raft," an elevated platform that divides the ground floor into three distinct zones. The raft creates large open spaces on either end of the ground floor.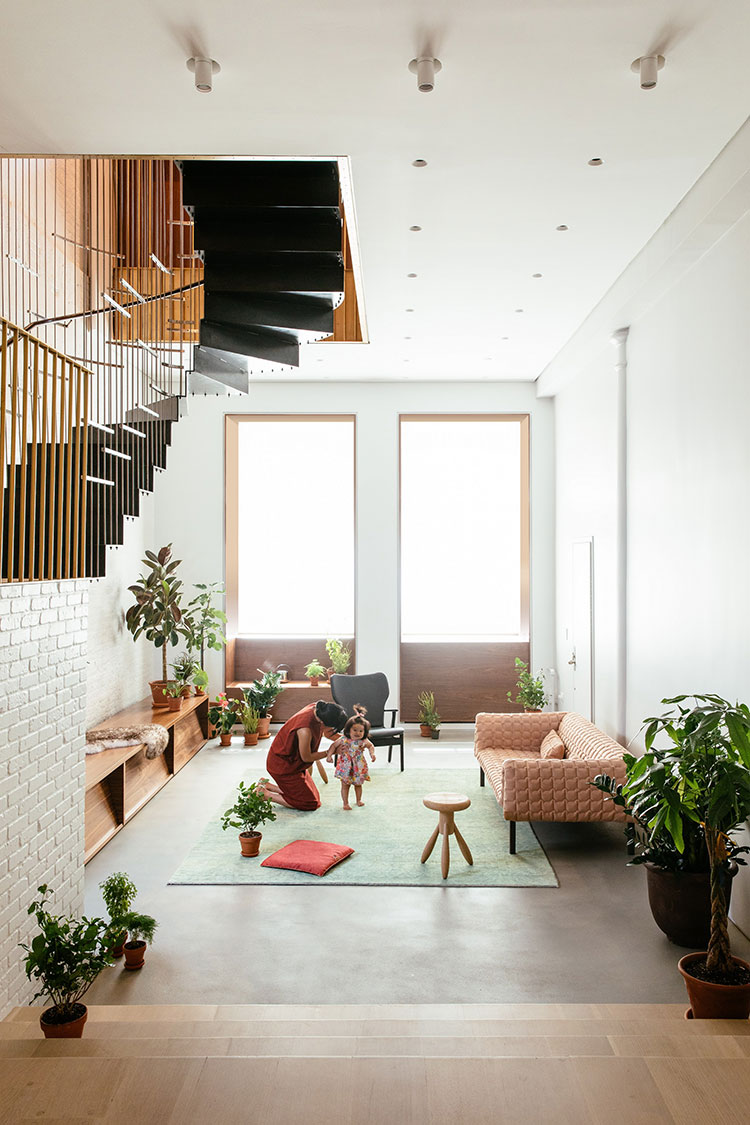 The staircase is half in tension and half in compression. The tension portion is suspended from the ceiling above, leaving the living room open for flexible use below. The other half is built up from the floor out of brick. The entire assembly is mixes brass, stainless steel, blackened steel, and brick.
At the back of the ground floor space, an office overlooks the piano room, which can be converted to a guest suite. This is accomplished using a very large door located at the center of the raft which allows the back of the ground floor to be made more private for guests.
The facilities are built into a cube that houses a bathroom, accessed by a pair of wooden doors. Inside, the walls and floors are lined with speckled tiles and the ceiling curves up around light fittings.
"Ceilings in the bathroom and powder room are designed as abstracted cloud formations," said the studio.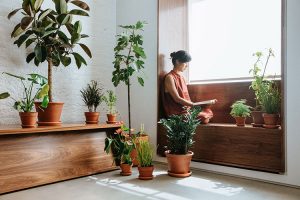 all images © Mark Wickens