Australian architecture and design firm FIGR has recently designed a cosy modern home in Melbourne that integrates smoothly into a neighbourhood of California bungalows and picket fences.
When presented at the street elevation, Datum House borrows from the neighboring properties in roof form and material references. The project takes inspiration from its surroundings and context and reinterprets its findings through a contemporary take on a traditional Victorian elevation, resulting in a considered outcome and street integration. The split-level arrangement was a response to the conditions of the sloping site and the site constraints of the neighbouring dwellings.
The idea to subtract a volume from the envelope of the building to create a centrally located courtyard evolved as a strategy to offer the house access to natural light and to provide the rooms with visual amenity. Insertions into the envelope in the form of the black metal shrouds establish openings that relate to both visual and natural light amenity. A large pivot window extends the daybed into the rear yard to transform the window into a seating and reading platform.
A central courtyard is presented at the entry. Stepping into the entry alcove the clients are presented with a choice to turn left and enter into the main living quarters, to go straight and access the central courtyard or to turn right to take 5 steps up into the green carpeted retreat or 14 steps down into the lower ground kids bedroom quarters.
Datum house is divided into 3 levels, ground level housing the open plan living with a linear kitchen arrangement tying together the dining and living spaces, flanked by the backyard to the south and the central courtyard to the north. Level 1 contains the retreat/study, European laundry, main bedroom and ensuite and lower ground houses 3 kids bedrooms and a bathroom.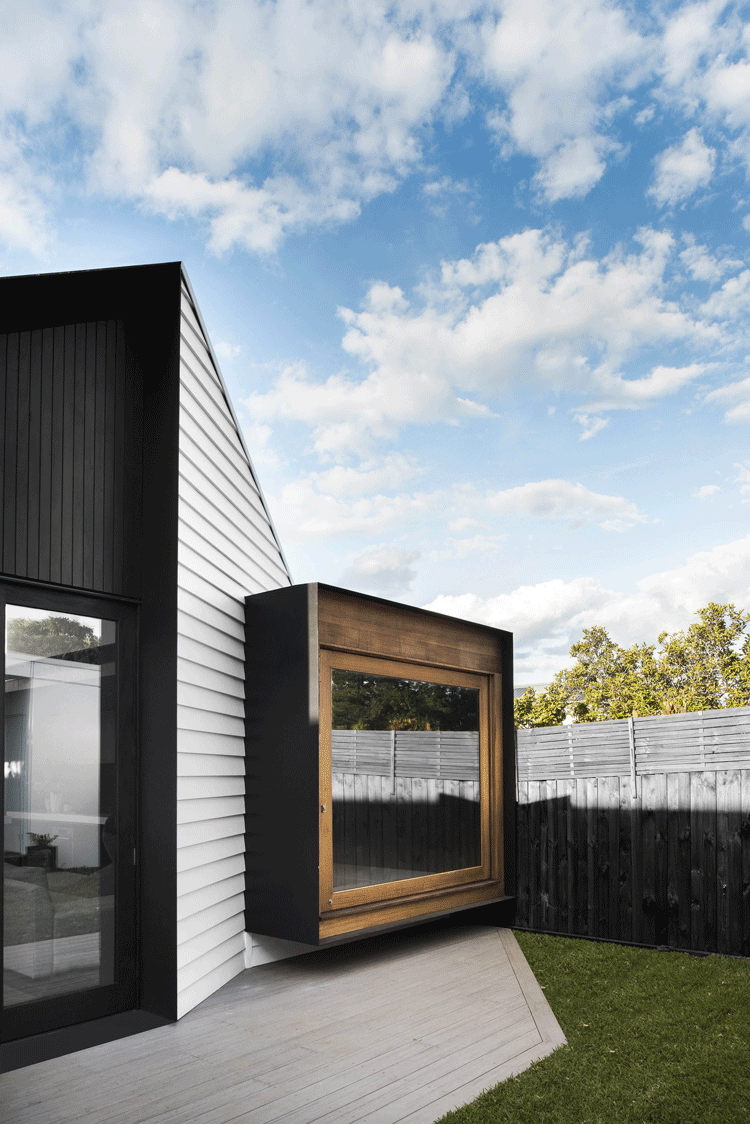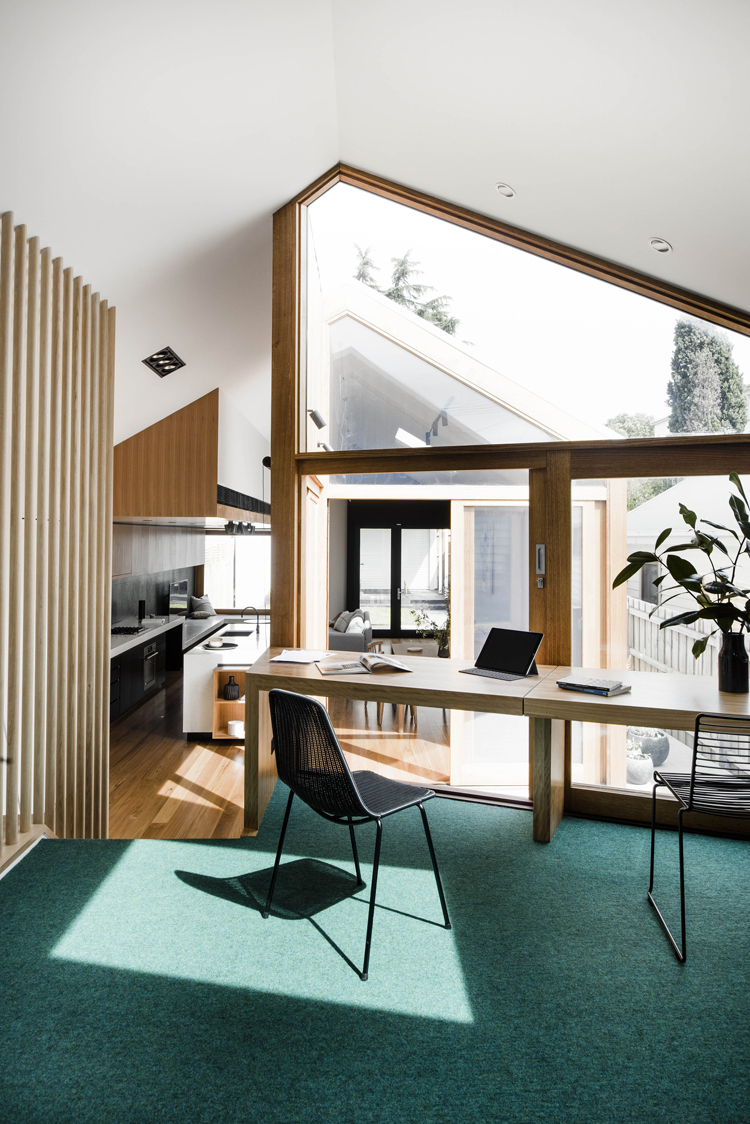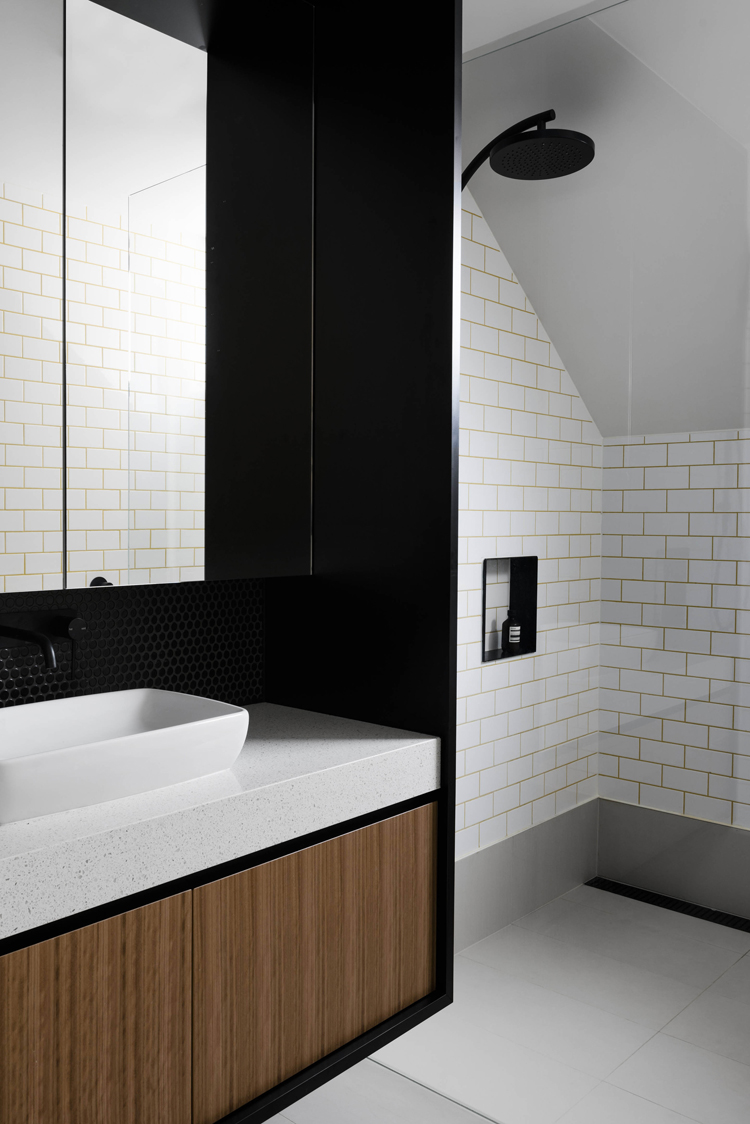 all images © Tom Blachford and Kate Ballis