As much as you may love being indoors, the appeal of outdoor spaces is impossible to beat. Having an attractive outdoor patio is every homeowner's dream. Luckily, it isn't impossible to achieve. Here are a few design tips to make your outdoor patio more inviting.
Get a Built-In Barbecue
What's an outdoor patio without a barbecue? While there are many attractive portable options, a built-in barbecue will feel and look better. It can be designed to feel like part of your building and décor.
Your patio can be made to feel like an outdoor kitchen. Connect your built-in barbecue to a gas line and enjoy it throughout the year.
Don't Forget the Doors
The best doors for your patio depend on your specific needs. However, sliding glass doors are some of your best options. They look great and are very convenient.
The best patio doors are energy efficient. They can prevent heat from transferring through the material or frame. They have little temperature transfer, so your HVAC systems don't need to overwork.
Note that sliding glass door handles aren't universal. You must check the key measurements to be sure that you have the perfect fit.
Offer Some Shade and Define Your Space
Protect yourself from the elements with some shade. You should be able to spend time outdoors even on hot summer afternoons. A shade also gives your space some character. Your options include pergolas, canopies, and gazebos. A patio umbrella would look great as well.
The right shade can add a luxurious touch to your outdoor patio. It maximizes comfort for you and your family, creates interest, and can improve the resale value of your property.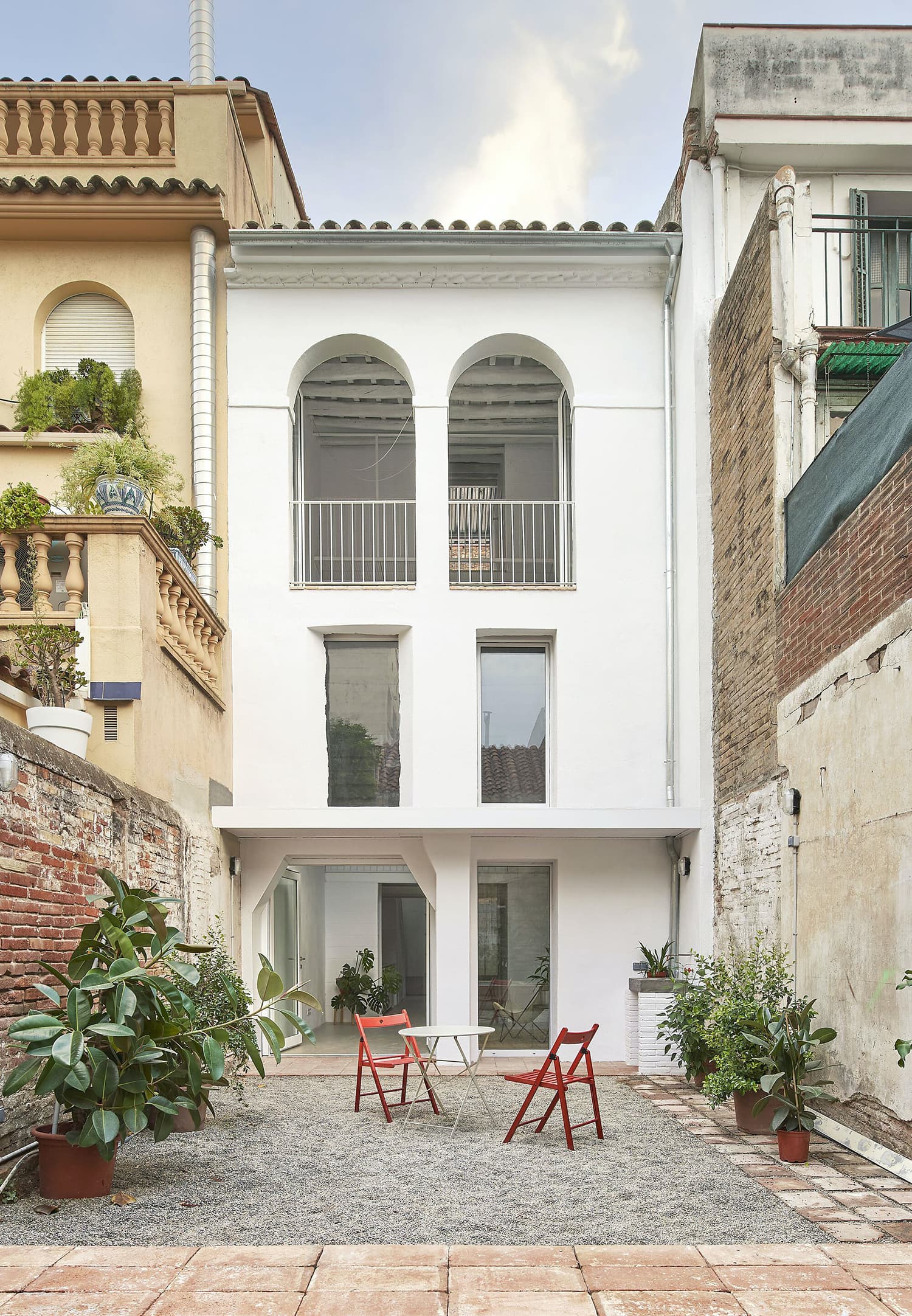 Use the Right Furniture Pieces
Consider your patio furniture carefully. You want your outdoor patio to be just as inviting as the interior of your house. Choose furniture that complements what you already have indoors. It should also be durable and comfortable.
The furniture you choose basically sets the tone for your space. Therefore, aesthetics are just as important as functionality. Use pillows and plants to soften your space and make it even more homely. Baskets and throw blankets can also improve its appeal.
Add Light Elements
Even with natural lighting, you would be wise to invest in additional light elements. Place them strategically to set the mood. From candles to floor lamps and lit fireplaces, you have endless options.
The right lighting can set the mood in your patio and introduce a romantic touch. Play around with different light sources to make your patio look and feel magical.
Get a task lighting piece and a piece to set the mood. Chandeliers, candlelight, and wall lighting pieces are great for dining and conversation areas. They relax you and set the tone.
Ensure that there is sufficient lighting for your steps and walkways to avoid accidents. Consider using solar lighting to cut costs. String lights will look great on your shrubs and trees.
Get an Outdoor Shower
If you want to go all out, consider installing an outdoor shower. It is a great idea regardless of where you live. Your kids and pets will enjoy playing in the outdoor shower. In addition, having a shower on your patio makes it look luxurious.
Your outdoor patio doesn't need to feel like a cold, isolated space. With some design tips in mind, it can feel like an extension of your home.
Simple tips to keep in mind include installing a built-in barbecue, using the right doors, and installing an outdoor shower. Everything you add should complement your personality. It should be consistent with the rest of your home.