Fuelled by a frustration with things that don't work properly and a relentless obsession with making them perform better, Jake Dyson has unveiled Dyson's newest addition to its technology portfolio, the Dyson Lightcycle Morph light. 
Engineered for versatility and inspired by natural light, the Dyson Lightcycle Morph has unique local daylight tracking and delivers light throughout a room in four different formats – as an indirect, task, feature or ambient light.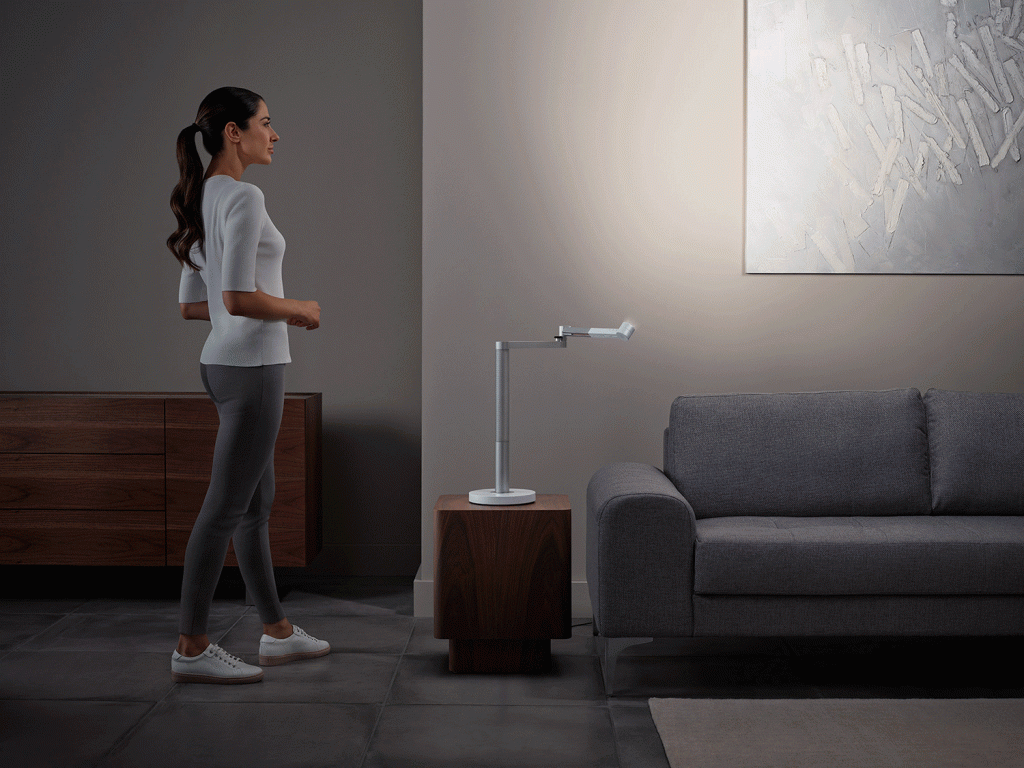 Personalized via the Dyson Link App, the Dyson Lightcycle Morph intelligently adjusts the light it emits depending on the user's task, age and local daylight. "Task" for focused light, "Indirect" for less intense situations, "Feature" for dramatic lighting and "Ambient" for a warm glow are the four general light settings the lamp offers. It also offers pre-set modes called "Study," "Relax," "Precision," "Boost," "Wake-Up," "Sleep," and "Away." Users are able to save up to 20 custom light settings that can be controlled by a dimmer and color temperature selection feature.
Artificial light is still a relatively new concept for humans. Dyson notes that, "if you were to shrink evolution into 24 hours, artificial light would only have existed for around seven seconds." Because of this, human circadian rhythms are still mostly in sync with the natural rising and setting of the sun. Lightcycle Morph's adaptability moves beyond artificial light's typical limitations to create a more realistic and personalized lighting environment for users.
"With the Dyson Lightcycle Morph, our aim was to challenge the fundamental conventions of contemporary artificial lighting and find a solution," says Dyson Chief Engineer Jake Dyson. "So we developed a light that tracks natural daylight and intelligently transforms for different uses – providing the right light, at the right time, precisely where it's needed."
The Dyson Lightcycle morph is currently available as a desk light for $649.99 USD or a floor light for $849.99 USD over on Dyson's website.