Etherea, the installation conceived by Edoardo Tresoldi for the Coachella festival in 2018, has arrived in Rome for "Back to Nature", an exhibition project curated by Costantino d'Orazio. The artwork, redesigned and rearranged for the occasion, dialogues with the trees of Villa Borghese.
The original installation consists of three transparent sculptures inspired by Neoclassical and Baroque architecture, all with identical shapes but different sizes, positioned on an axis and measuring 36, 54 and 72 feet in height, respectively.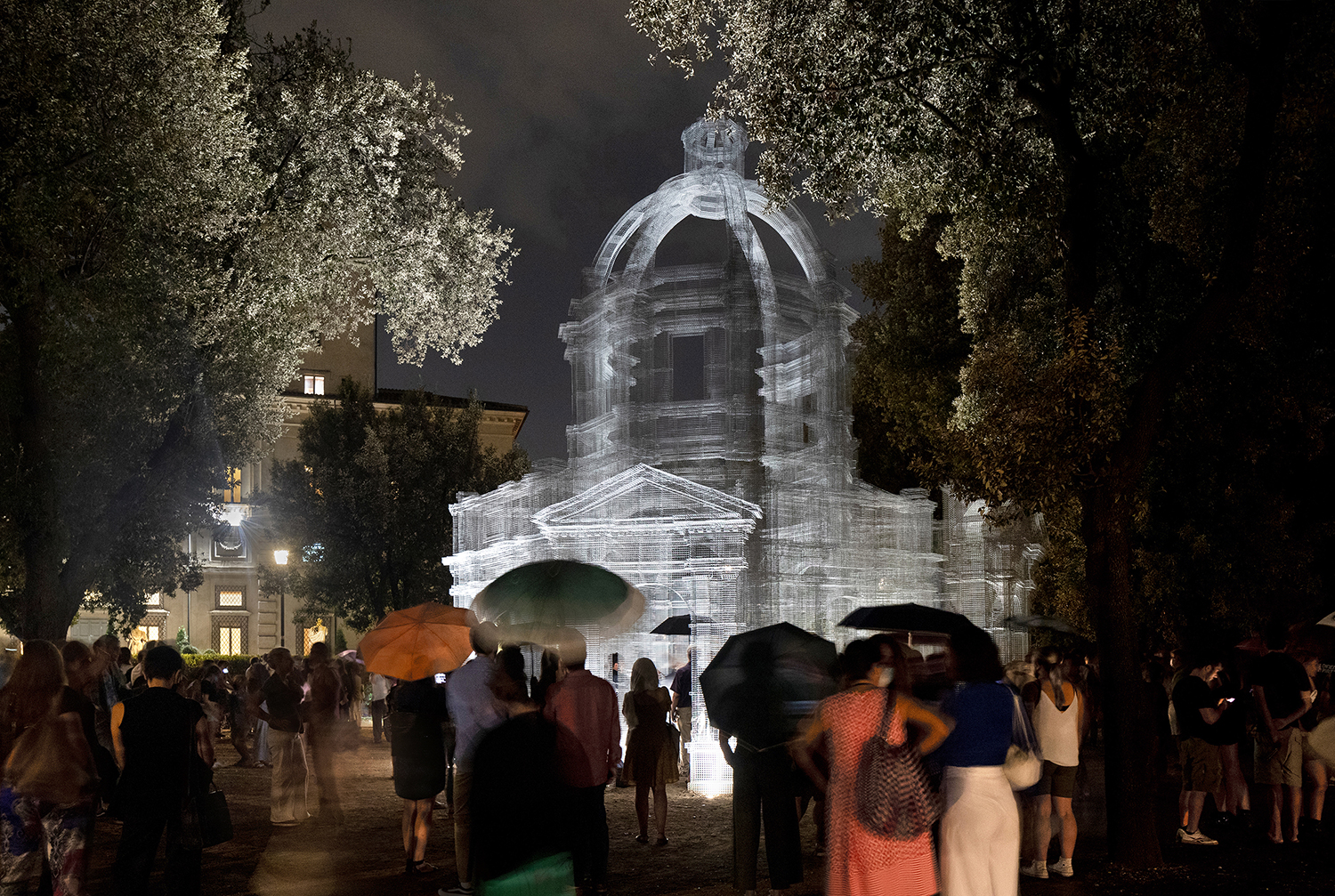 Etherea follows a growing experiential path where architecture becomes a tool and place for contemplation, a dedicated space where the sky and clouds are narrated through the language of classical architecture. Thanks to the transparent wire mesh, an optical effect made of perspectives and dimensional relationships is generated by the passage through the three sculptures and measuring scales, which either amplifies or reduces the distance between man and sky.
If, quoting Christian Norberg-Schulz, "the sky is as large as the space from which it is seen", then, when architecture expands itself, that same sky will appear ever more distant and the observer will feel like they are shrinking, liberating more space to contemplate the clouds.
The transparency of the Absent Matter, unique to Tresoldi's poetics and expressed through the wire mesh, filters, influences, and incorporates the space. The empty architectures of "Etherea" breathe through the clouds and the wind, permeated with California's endless landscapes.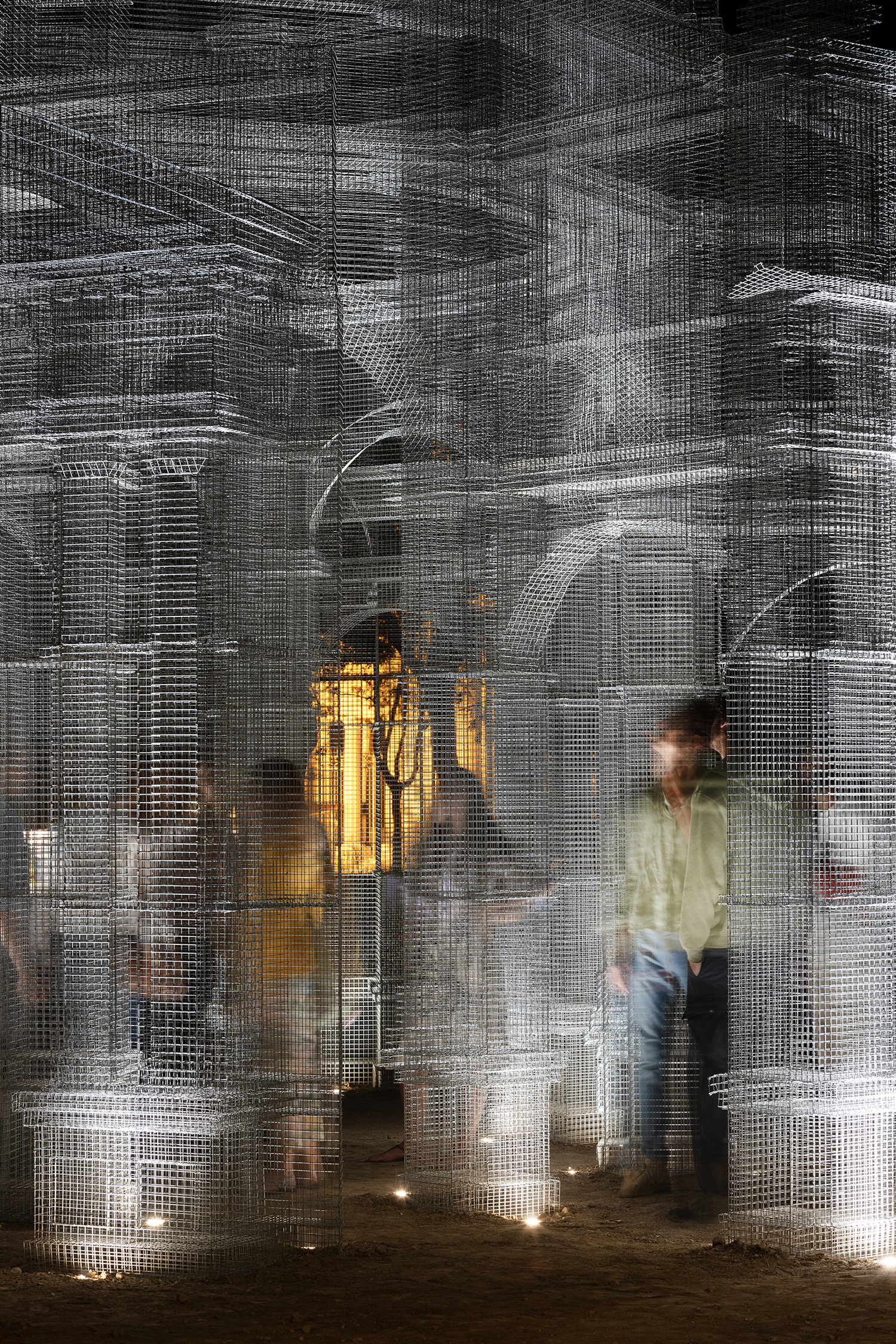 The installation plays ironically on the dualism between the pure and the filtered experiences that intertwine with one another, to eventually leave the man at the center of it all. With the passage from a macro-reality to a restricted one, the human body becomes a key to read, discover, measure and experience reality, just like architecture itself. An analogy bewteen man, architecture and their surroundings is ultimately established.
BACK TO NATURE
Parco dei Daini, Villa Borghese, Rome
until December 13, 2020
Free entry
www.sovraintendenzaroma.it/content/back-nature