With hundreds of yards of wire mesh Italian artist Edoardo Tresoldi has reinterpreted the spaces once occupied by anancient early Christian Churc in the Archaeological Park of Siponto, a port town in southern Italy.
"The work of Edoardo Tresoldi appears as a majestic architecture sculpture able to tell the volumes of existing early Christian Church and at the same time able to vivify, updating it, the relationship between the ancient and the contemporary," explains the curator Simone Pallotta. "A work that, breaking up the secular controversy of the arts primacy, summarizes two complementary languages ​​into a single, breathtaking scenery."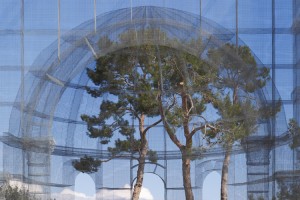 The large-scale wire sculptures, titled 'Basilica di Siponto', is located on the site of a church built in the Roman settlement between the 11th and 12th centuries, but deserted following earthquakes in the 13th century. Built in collaboration with the Ministry of Cultural Heritage and Activities and the Archaeology Superintendence of Puglia, the entire construction took five months to complete.
Despite its sheer appearance the installation contains detailed architetural elements including tiered columns, domes, and statues that stand within the structure.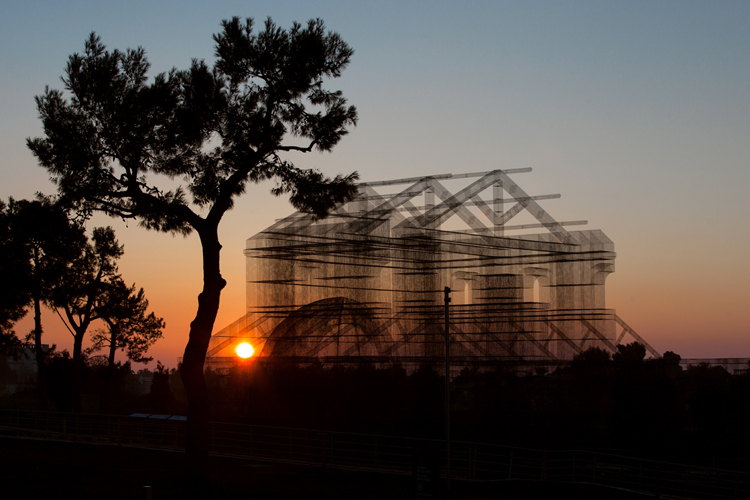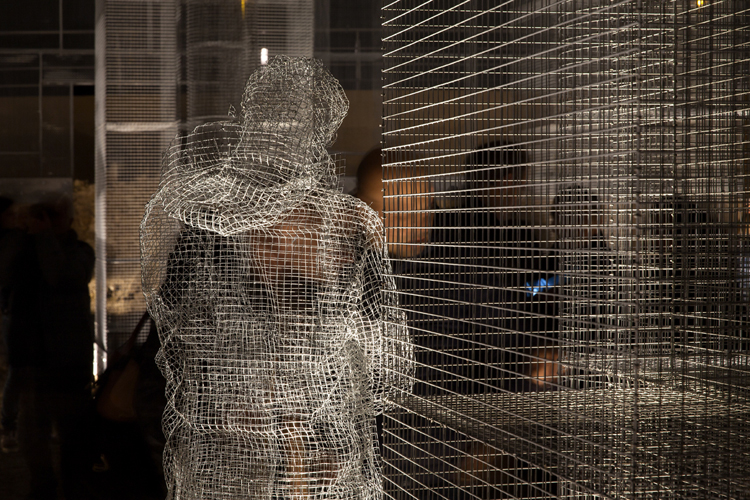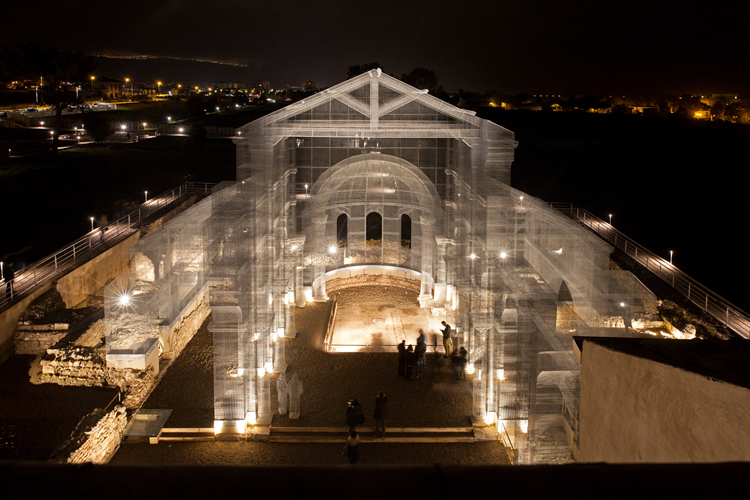 all images © Blind Eye Factory