Among the many projects that animate the evenings of Expo 2015 in Milan, there's the ENEL pavilion designed by Milanese studio Piuarch, that in the darkness reveals its most authentic and interactive nature. Enel is the italian and multinational manufacturer and distributor of electricity and gas. Central to the project is the lighting system that makes the vectors of polycarbonate similar to the nerve endings of an organism in constant motion. In the evening the audience of the pavilion increases significantly, attracted by the relationship between light and design to live a virtual kinetic experience.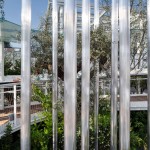 In designing the ENEL Pavilion for Expo 2015, Piuarch wanted to express the concept of "energy sharing" in an architectural theme. Not through a "building-container," but rather with the creation of a virtual volume: a place, generated by a grid onto which the 650 polycarbonate vectors are grafted. The arrangement of these constantly changing, illuminated vertical elements defines the volume that encompasses within itself a series of other volumes and green courtyards.
The interaction between the visitor and the environment is a fundamental part of the concept. The perception that the visitors will have of the virtual volume changes continuously in relation to the point of observation and the movement of people: the alignment, disalignment and overlapping of the vertical elements produces a continuous changing of the visitors' perception of the space. The kinetic effect is accentuated by the vibration produced by the variations of the light.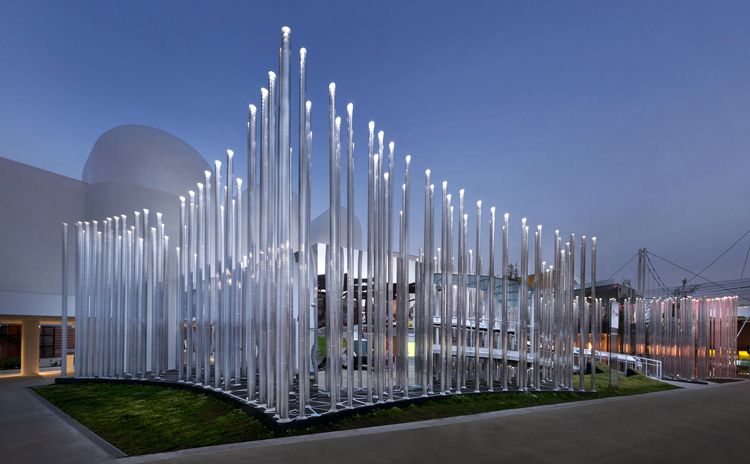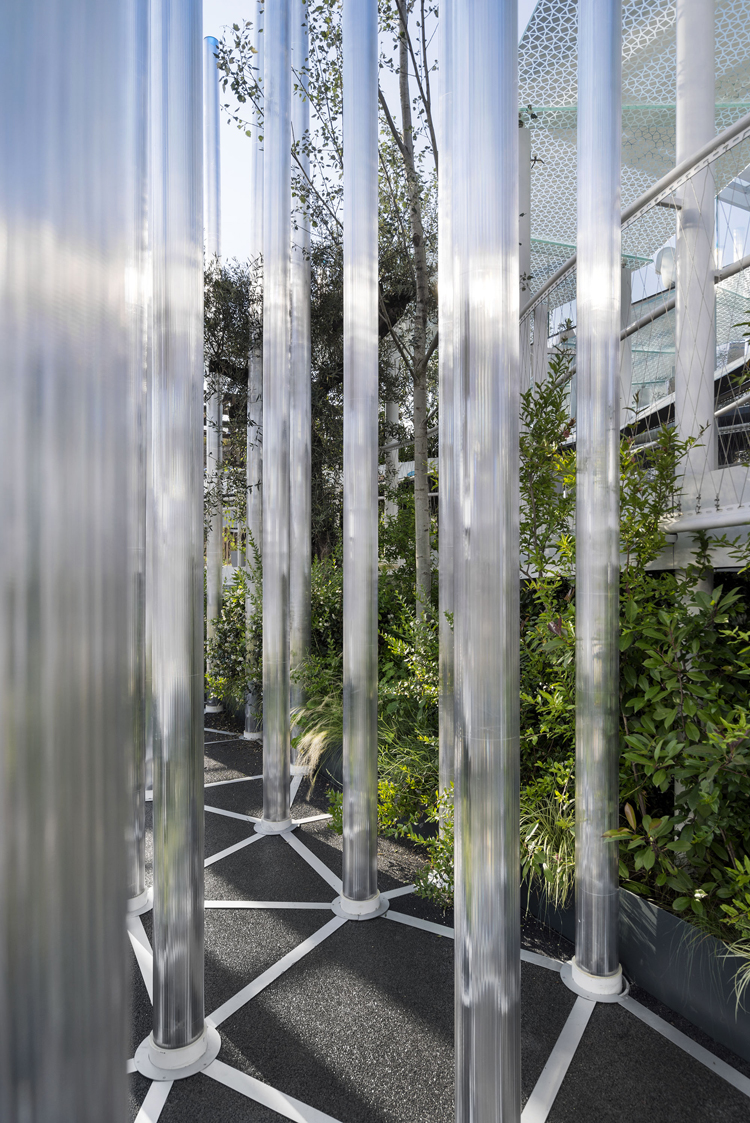 all images by Andrea Martiradonna / courtesy of Piuarch