At the Maison&Objet furniture fair in Paris, Italian practice Marcante Testa has unveiled a new bathroom collection for Ex.t, which references the work of American pop artist Roy Lichtenstein.
Aesthetically exuberant, full of color and with a strong architectural imprint, Frieze aims to expand further the offer of Ex.t catalog. With a completely new and original aesthetic language Frieze, embodies perfectly the idea of Ex.t bathroom: a modular, versatile and functional environment able to transform and renew itself continuously following the trends of contemporary living.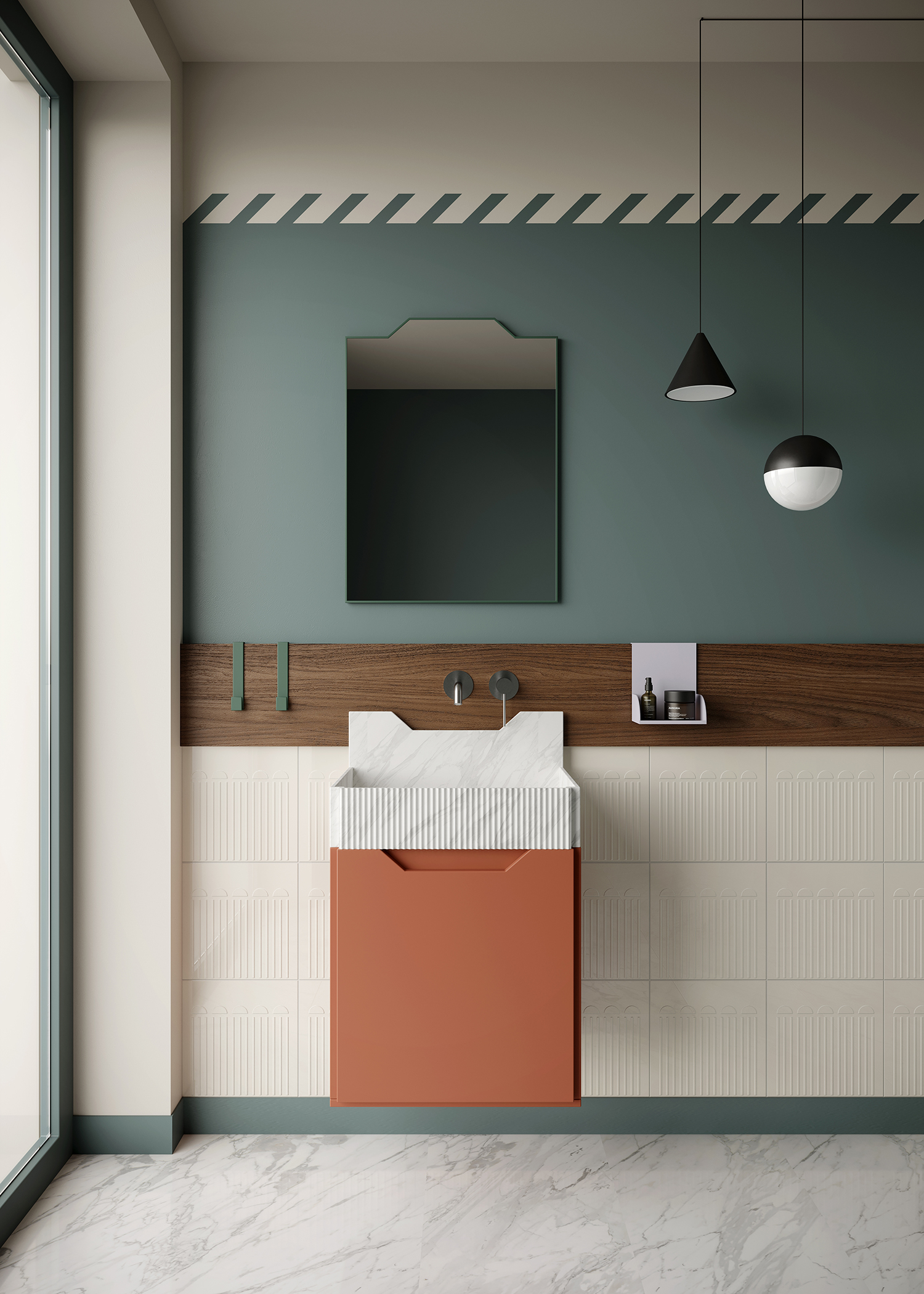 Inspired by "entablatures" series by Roy Lichtenstein, the project is articulated through different levels of sings, materials and colors where the washbasin stars as central element of the bathroom to organize the accessory elements. The architectural approach of the designers involves the entire spatial dimension of the bathroom: the position of the sink is defined from a central wall strip, the upper and a lower part of the wall can be covered in different materials, creating space to install the mirror, shelves, furniture and towel hooks.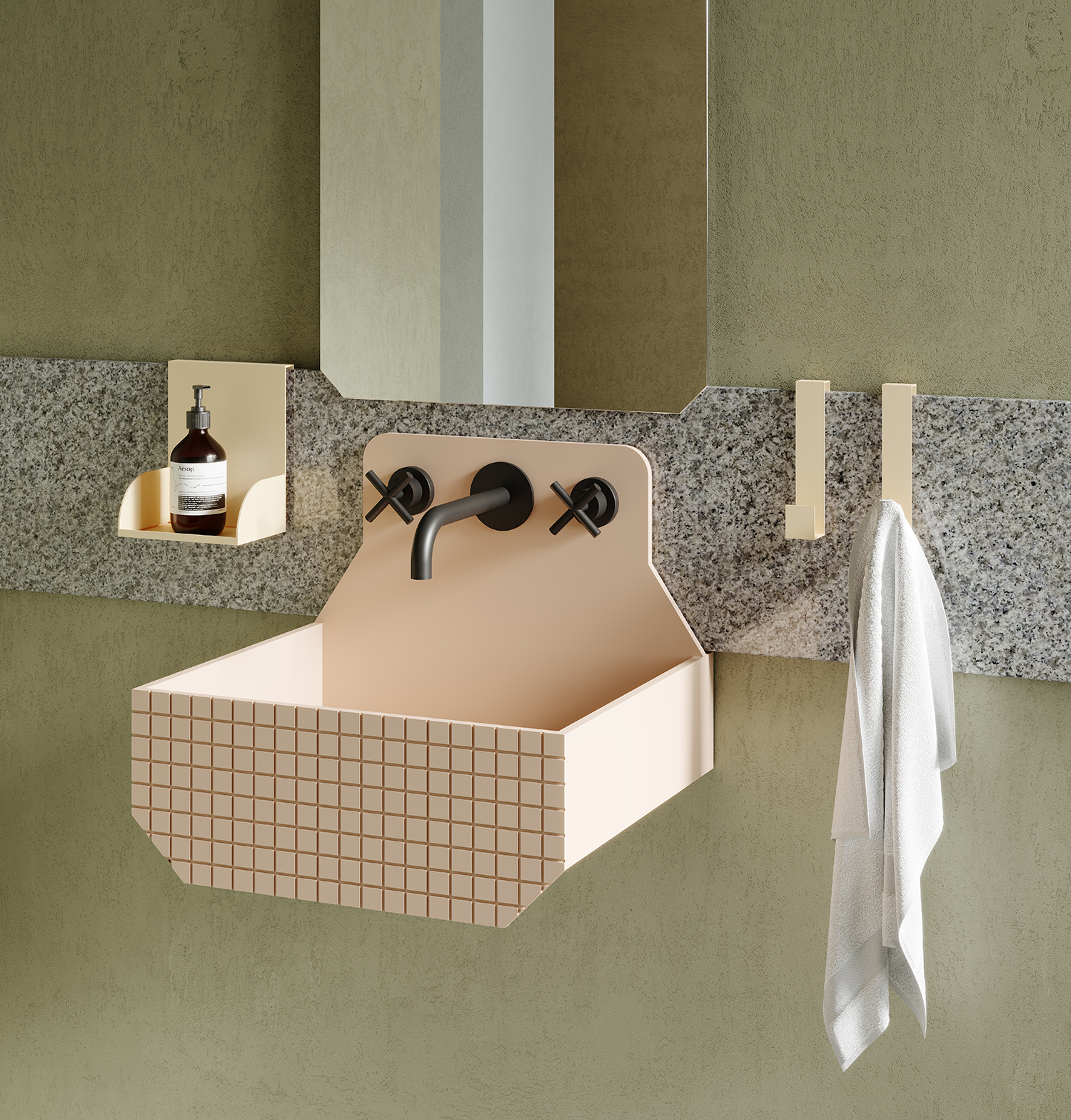 Featuring three washbasins Frieze One High, Frieze One Low, and Frieze Two Lined, along with various accessories, it offers a very versatile system both spatially and stylistically. The combination of different shapes, colors, finishes, and materials allows a lot of unique and original combinations.