If you are a solo traveller who loves to explore new destinations and are looking for some serene destinations to spend your time, then this informative guide can be of great assistance to you. Solo travelling can be quite difficult especially if you are a woman, but some places are considered very safe and interesting to visit for female solo travellers as well. We have mentioned some of interesting peaceful destinations for solo travellers.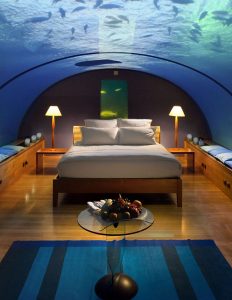 Fiji is a beautiful island nation in the southern Pacific which is filled with scenic beaches and any solo traveller will be tempted to visit this exotic destination. It is a great choice for backpackers who are looking for budget hotels and restaurants to dine at affordable prices. There is a diverse range of tourist attractions from beach resorts, coral beaches and historical sites. The coral coast of Viti Levu is popular for some exciting water sports, village excursions, eco-park and a rich culture. It is also popular for the sand dune of sigatoka and other historical sites. Suva, the capital of Fiju is famous for its building with colonial architecture which was constructed during the British Empire. There are many sightseeing activities and you can enjoy shopping in the markets and enjoy fresh produce. The Pacific harbour is also known for the pristine coastline with resorts where you can spend your holiday in a serene environment. If you plan to visit some beautiful islands in America, the safest Caribbean Islands are among the best options.
The Maldives is yet another interesting destination to relax for solo travellers which is comprised of twenty-six pristine islands filled with white sand beaches. The beach resorts in Maldives are a perfect place to enjoy your vacation and the restaurants serve mouth-watering cuisine and fresh seafood which can excite your taste buds. You can get away from the hustle of bustle of the city and enjoy the scenic view of beaches with crystal clear waters. Your mind, body and soul will be rejuvenated after a relaxing spa session which is offered by many of the beach resorts. You can also enjoy a variety of water sports and other activities such as fishing, snorkeling and sea diving. If you are travelling alone to the Maldives, it is good to carry an international credit card with travel rewards program so that they can save a lot of money on their trip expenses. There are many online review sites where you can find detailed reviews about such travel loyalty programs. For instance, you can compare the pros and cons of aeroplan vs air miles credit cards and find out which is suitable for your travel requirements.
Ireland is another beautiful country which has loads of tourist attractions and is known for its picturesque landscape, exotic beaches, historical buildings with stunning architecture and an amazing nightlife. Some of the popular places to visit are the Aran Islands, Cliffs of Mother, Conor Pass, Dingle Peninsula, Burren, Belfast and historical monuments such as the Dublin Castle, Blarney Castle, Christ Church Cathedral and Bunratty Castle etc. The people of Ireland are very warm and extend their hospitality to tourists. There are many scenic villages like Doolin where you can enjoy fishing and listen to Irish folk music. Dún Aengus is one of the most popular prehistoric forts on the Aran Islands and there are many such historic buildings around Ireland. The Conor Pass is a popular mountain pass with scenic views and you have so many things to explore in the Dingle Peninsula which has more than 2000 archaeological sites. Ireland is a great choice for solo travellers looking for a peaceful holiday destination.
Norway is one of the most beautiful destinations for people who travel alone and is ranked 9th on the Global Peace Index. You can capture some stunning images with your camera of the beautiful fjords, scenic beaches and the majestic phenomenon of the Northern lights (aurora borealis). It's beautiful honeymoon destinations for adventures couples. There are 21 national parks and you can find peace and serenity anywhere you visit in Norway. The popular places to visit are the Trosmo, Bergen, The Lofoten Islands, The Geirangerfjord, The Svalbard Islands, and The Stavanger region etc. You can enjoy the views of colorful wooden buildings and walk across the lively streets in Trondheim. Bergen is known for its fresh seafood, art galleries and museums and the capital city Oslo is known for its amazing restaurants, baristas and coffee brewers. Trosmo is the city which is surrounded by steep mountains and deep fjords and this is the place where you can get a chance to view the mesmerizing polar lights. The Geiranger Fjord is another popular natural attraction which has Seven Sisters and various other waterfalls that run down the steep mountains to join the blue waters of the 15km stretch of this scenic fjord.