Like an island floating in the air from the ground, this restaurant designed by C+ Architects in Chongquing, China, features a glazed dining room on stilts cantilevering from a hillside overlooking a dramatic mountain landscape. Originally designed for the inaugural 2019 Wulong Lanba Land Art Festival, the Floating Island Restaurant is described by its creators as part-architecture, installation and exhibition.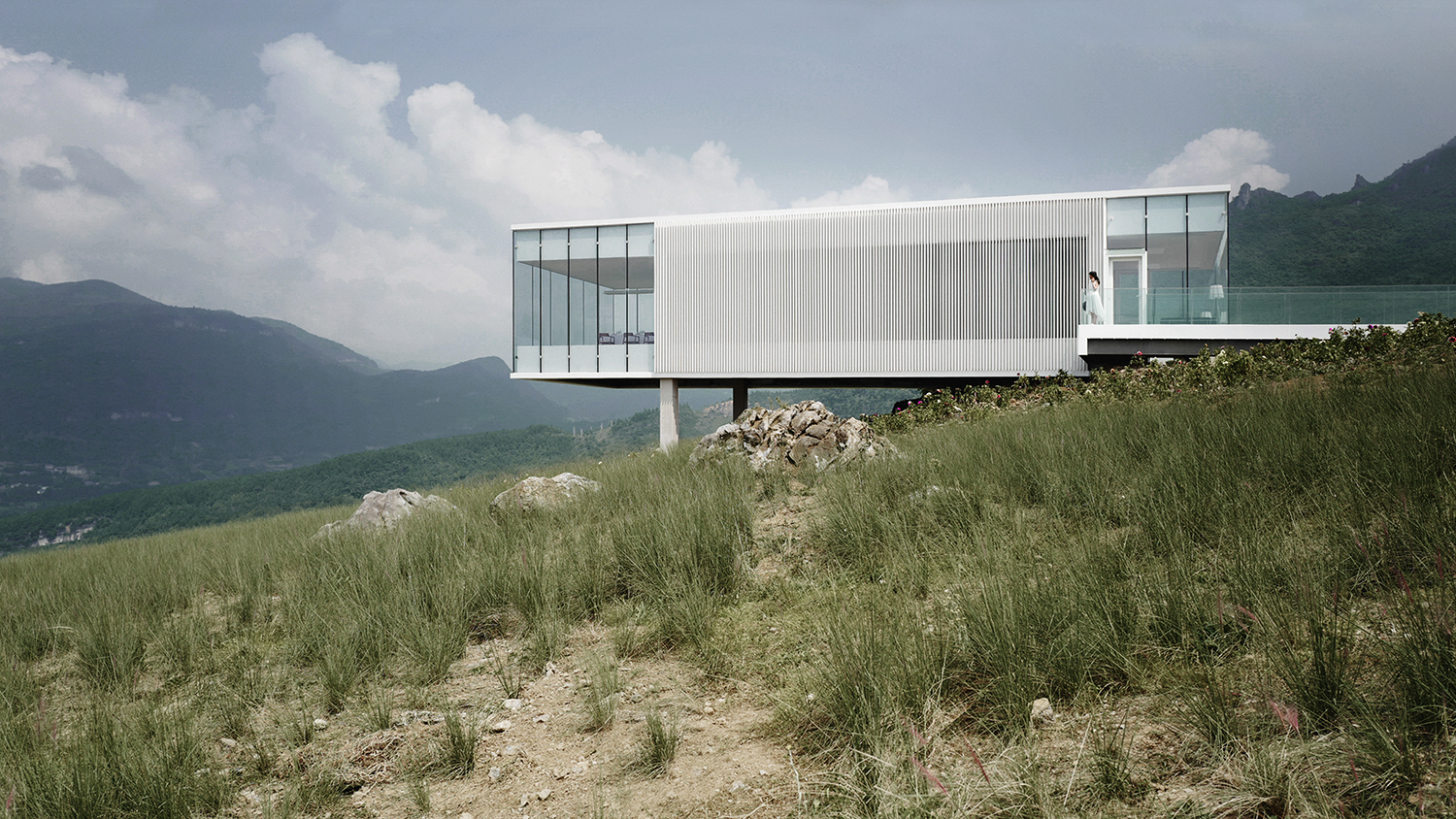 "Chef Gilles Stassart specializes in blending food with social games to explore the relationship between people," explained the studio. "Through several exchanges with Gilles, we clarified the design concept: using the architecture as a medium, with the help of the terrain, to guide the diners to experience the surrounding natural landscape while tasting the food."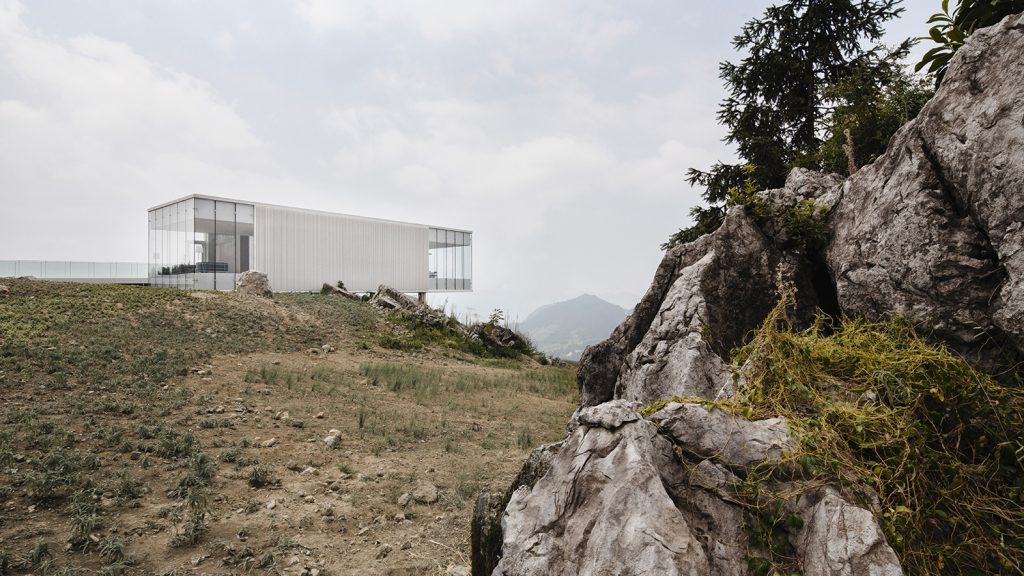 A footbridge connects the entrance on the side of the structure with the park road, and defines the scope of the site, emphasizing the feeling of "floating". The behavior of people crossing the bridge is more like a process approaching the landscape in the mountains, paving the way for the subsequent experience of entering the interior of the building.
The space near the road is a waiting and leisure area. Due to the height difference, when viewed from the outside, it is like a set stage. Guests in the room and pedestrians passing by assume the roles of performers and viewers and produce interesting visual interactions.
The 7-meter cantilevered dining area is a pure column-free space with three glass curtain walls, offering uninterrupted views of continuous horizontal landscapes like an ink painting. When fog rises in the mountains, the boundary between architecture and nature gradually disappears, which can bring a special experience for diners in the clouds.
The central space of the restaurant is composed of functions such as the operating table, storage room, bathroom and equipment room, which also plays a role of blocking the sight and diverting the moving lines. The middle part of the facade corresponds to a white long metal grille, which can mask the interference from the park. During the daytime, the grille creates rhythmic mottled light and shadow for the interior. At the same time, the subtle light changes also enrich the expression of the building's facade.
While the building was designed for the festival, it will remain open for reservations.