Athens-based creative agency Saint of Athens has worked together with Dive Architects to design this jewelry store for Italian brand Gavello in one of Greece's most visited summer spots, Mykonos.
"Cosmopolitan and picturesque places like Mykonos tend to trap themselves in a dipole of rigid tradition versus forced extravagance," said Saint of Athens founder Nikos Paleologos. Thankfully, emblematic Italian jewelry brand Gavello came up with a solution that transcends the island's stereotypes with a creative aesthetic idea.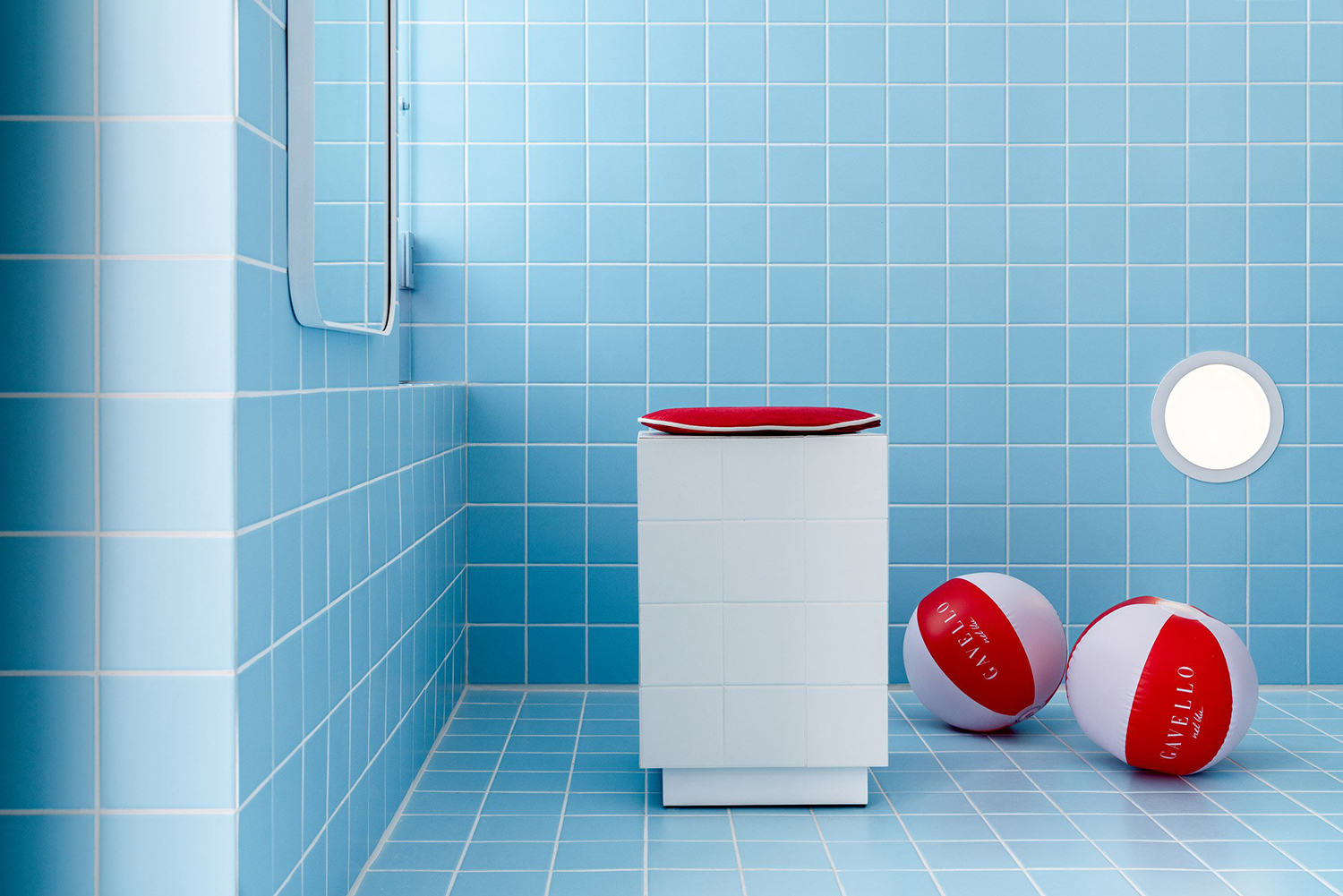 Gavello nel blu by Saint of Athens and Dive Architects is a jewelry store within a pool, as in, a typical Cycladic store (as seen from the outside) designed to resemble a pool on the inside. Light blue tiles, beach balls, striped bolsters, lockers and a pool ladder on the wall create an oh-so familiar ambience and evoke an oblique summer feeling.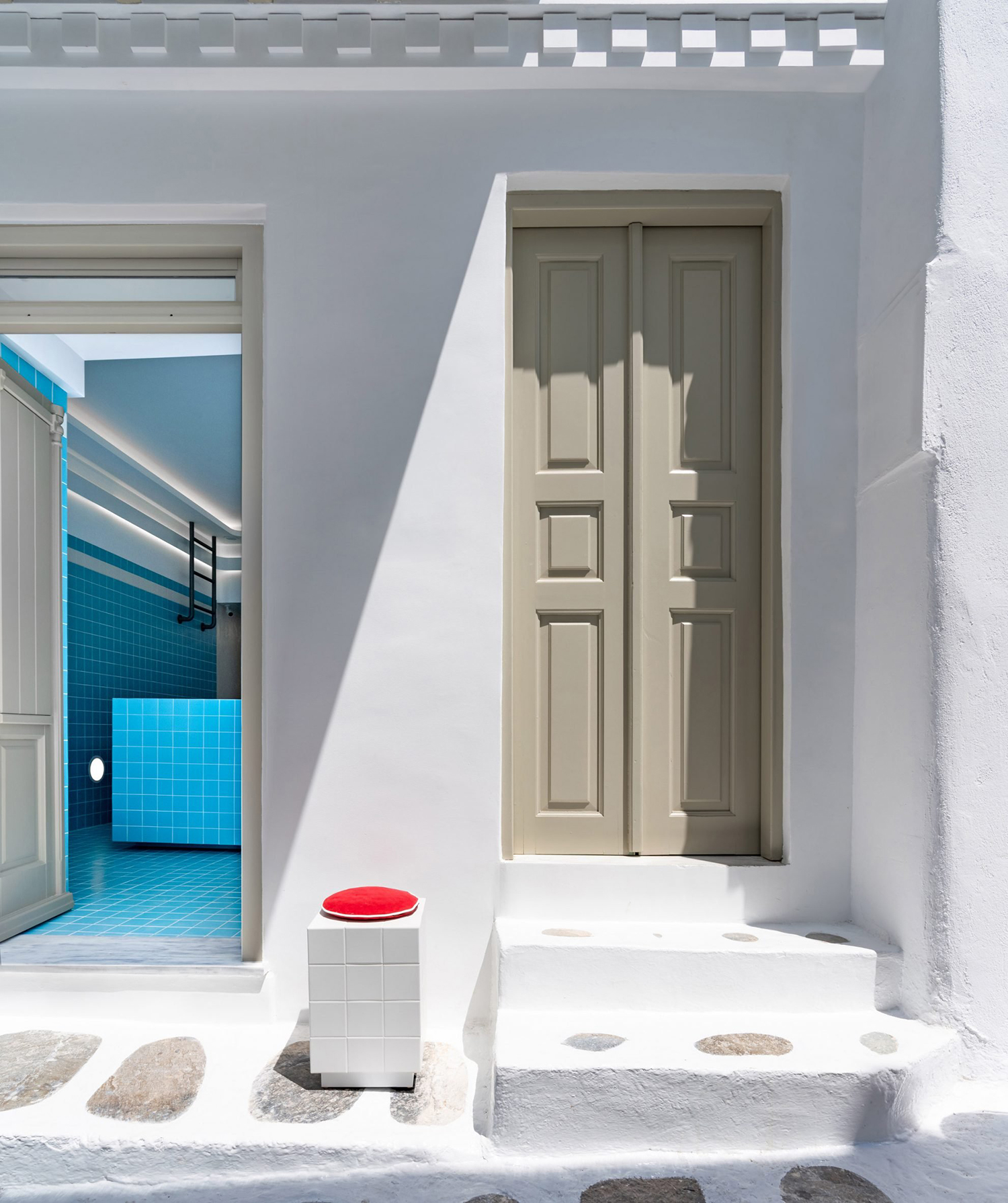 Mirrors, cushions, display cases and display cones & cylinders (on which someone might even want to hang their towel) serve as practical elements as well as conceptual props that enhance the pool concept. A few square meters are enough for interior design to show its surreally ingenious side and for opulent products to acquire a whole new market context.