Italian studio Gosplan has recently refurbished this holiday flat located in the old fishermen village of Camogli, a famous vacation destination near Genoa.
The apartment is on the first floor of a tall building with depicted façades, a Ligurian typical construction. The building, at the border of the historical center, features an open view towards the sea.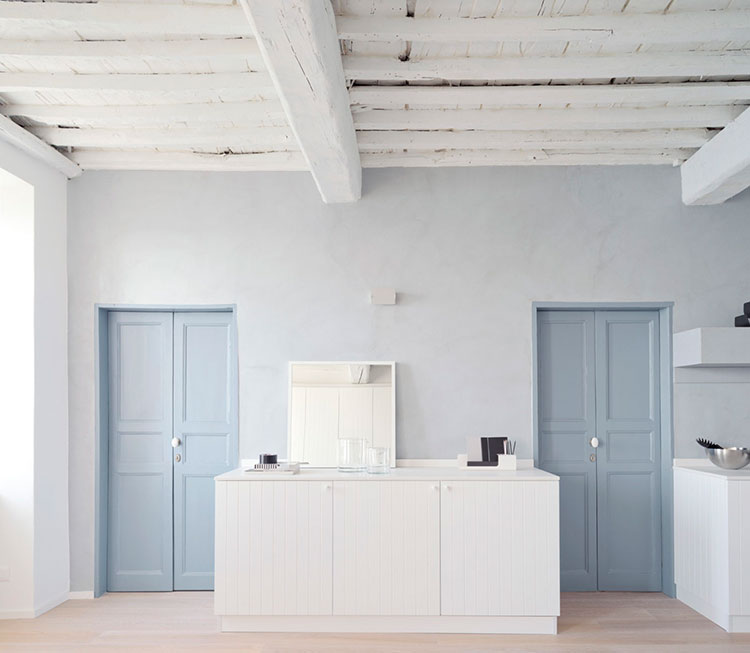 The house is arranged all around a large living space with two windows open towards the horizon. Behind the gray wall, there are two bedrooms, connected to the living room by two original reused doors. The other two sides of the living room are bordered by a huge, white, L-shaped closet that contains all the house facilities: a guest wardrobe, a toilet, a bookshelf, a pantry, a fridge, an oven and a cellar.
This solution allowed to free the living area from all the technical furniture, usual in the kitchen area, arranging it behind a variable sequence of hinged doors made with white vertical planks.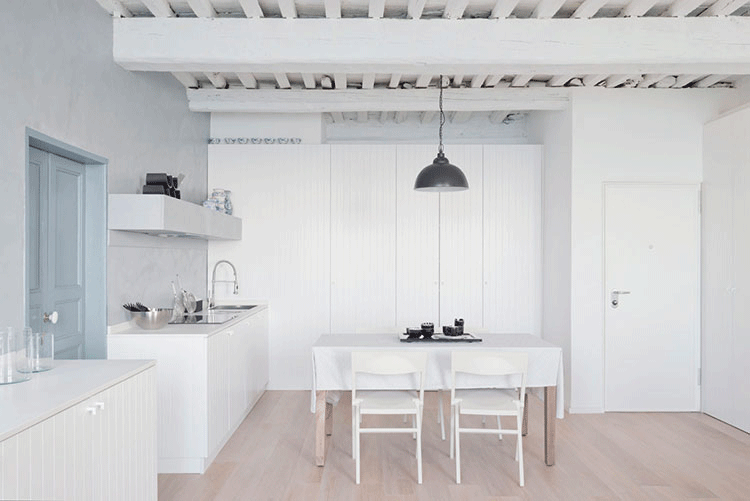 The original wooden ceiling was brought to light, restored and white painted to point out the brightness of this space. In order to respect this original ceiling, the lighting system is integrated into the "L-shaped closet": a continuous light stripe is hidden at the top of the closet, to enlight the ceiling. All the furniture is custom made by carpenters.
all images © Anna Positano