In designing this glass house in the seaside village of Knokke, Belgium, local architects Govaert & Vanhoutte have blurred the boundaries between the inside and outside, providing stunning views of the rural surroundings.
The ground level of the villa is completely wrapped in barnwood alongside the road, hiding the garage and creating a private atmosphere for the bedrooms. This materialization produces a solid plinth contrasting with the transparent volume on upper floor. This subordinate upper volume, containing the living room and kitchen, is made completely out of glass and is a lot smaller than the closed volume underneath. The barnwood walls extends one meter above the first level and functions as a railing for the terrace.
The north side opens up completely on both levels, allowing views over the meadow from the living room and kitchen on the upper level , as well as from the bedrooms downstairs. The crops growing on the north side still allow for some privacy in the bedrooms.
The same architectural materials from the exterior are applied throughout the interior. The intimate bedrooms combine a cosy black tadelakt floor and walls with bespoke barnwood furniture. The same flooring continues on the upper level, combined with a bare metal kitchen counter. The free standing barnwood kitchen closets frame the view over the dike, rather than overexposing it. Past the counter lies the terrace, where the risen barnwood plinth creates privacy.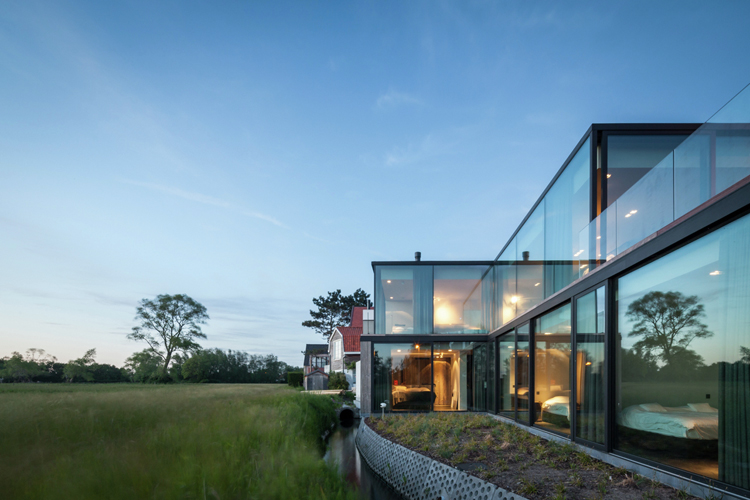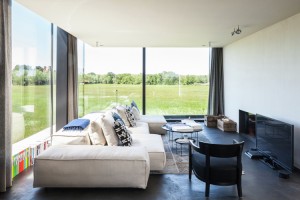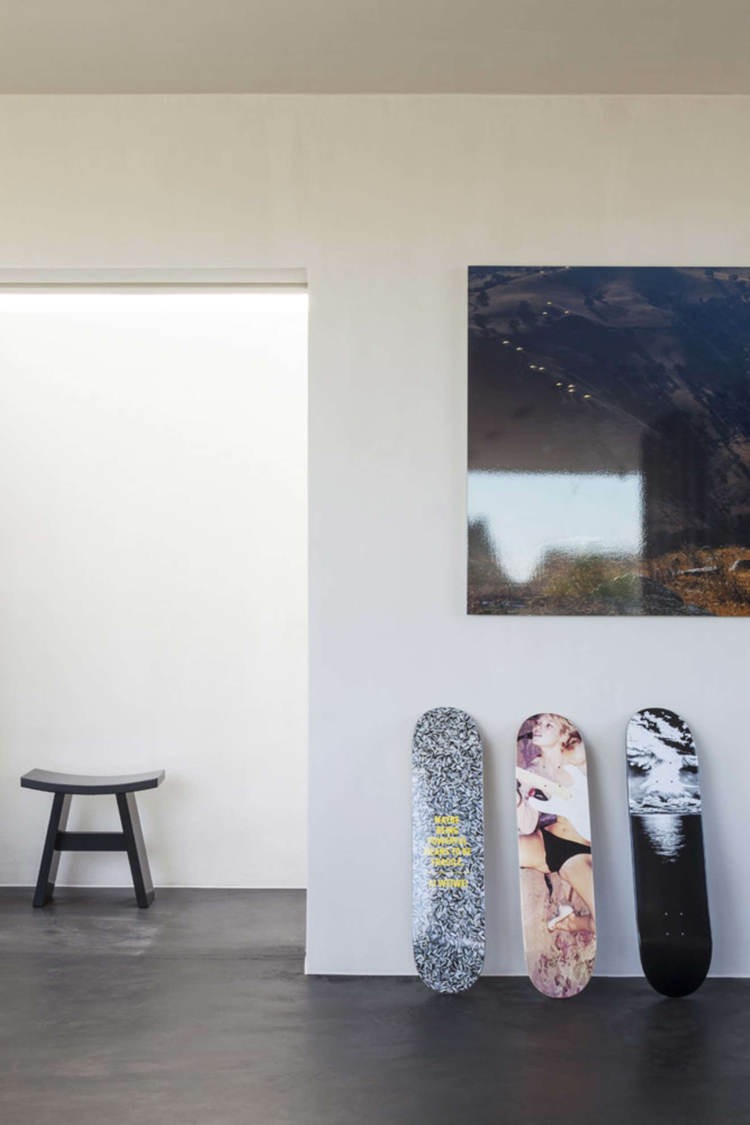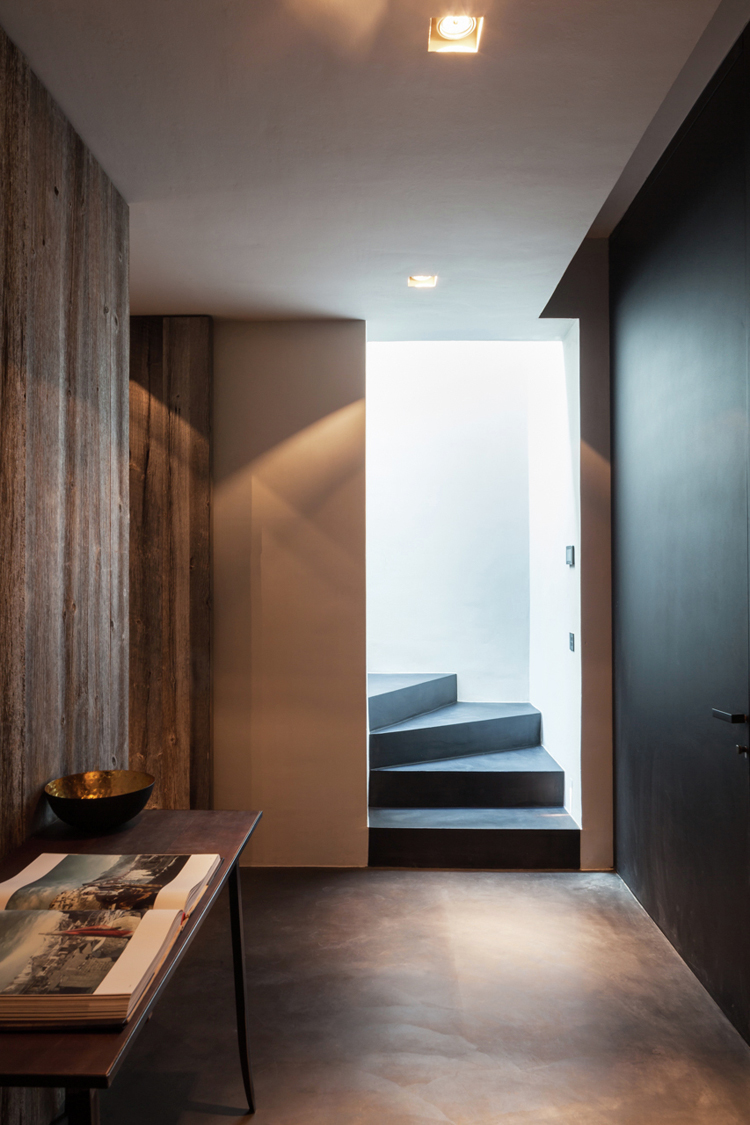 all images © Tim Van de Velde