Taiwanese studio HAO design has refurbished this apartment in Kaohsiung City to provide a playground area for a family of four. "People today have such busy lifestyles that time spent together with other family members has become more precious than ever," said the architects.
"Our client's biggest concern when arranging the interior decoration of their new home was to have a natural, open feel that would provide inspiration for their children's creative activities," they added.
The slide is the little girl's own special space. It is built using mortice and tenon construction so that it can be disassembled and reassembled easily. This means that when the slide is not needed it can be taken apart and put away to increase the amount of space available in the kitchen.
Carefully designed storage spaces around the four sides of the kitchen make it easy for the family to access herbs and spices whenever they need them. The blackboard wall that is positioned on the right-hand side as one enters the room serves as a message board for all the family, and provides the children with a surface to sketch on.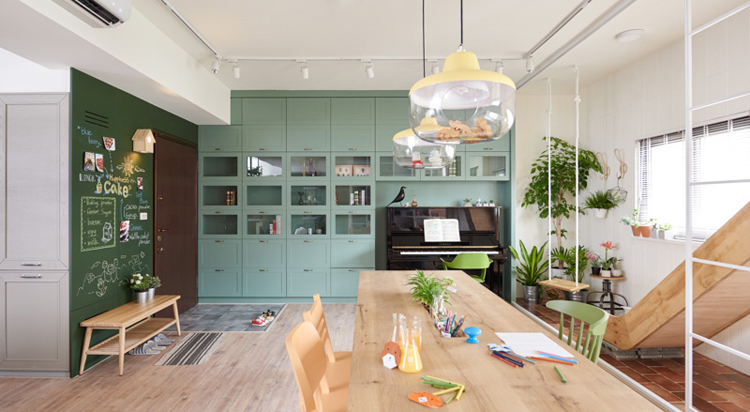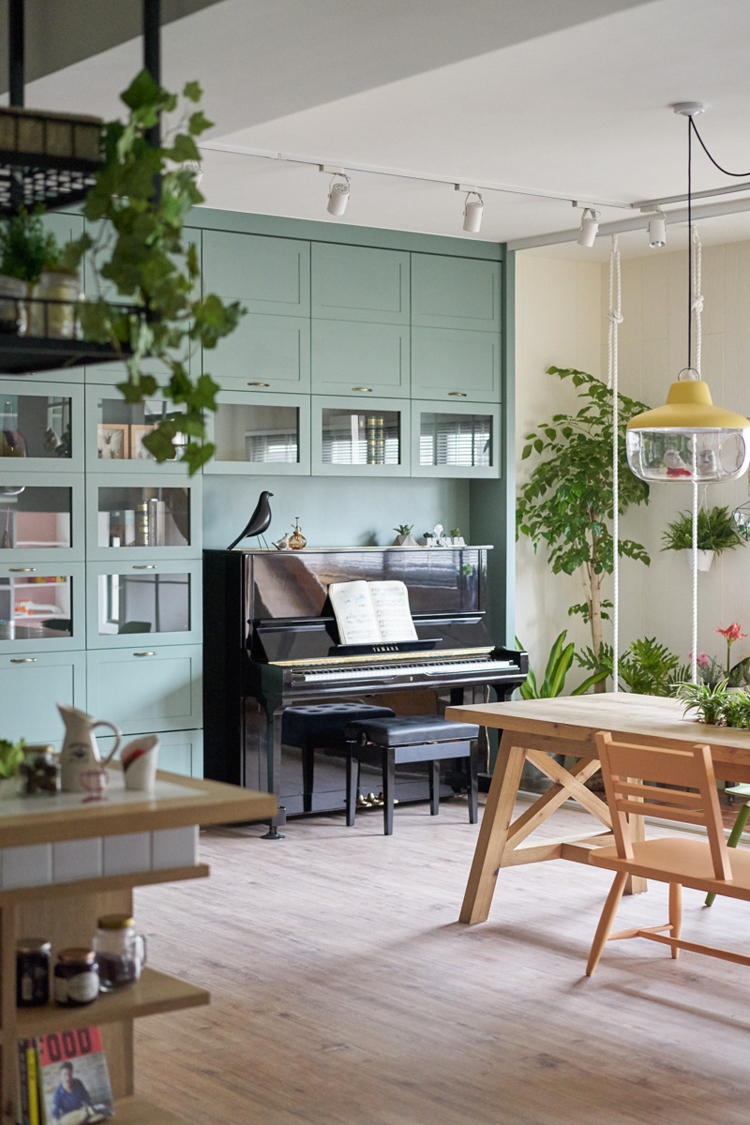 all images by Hey! Cheese