Shanghai's new home for Hermès designed by French practice Rena Dumas Architecture Intérieure (RDAI) occupies 1,238 sqm in an historic,  early-20th-century building with a fine looking façade fashioned in brick and cement with balconied windows overlooking a plane-tree-lined street.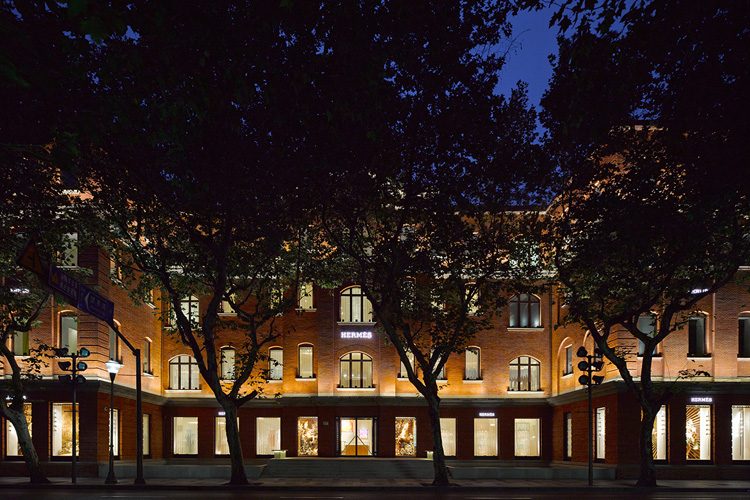 After six years of renovation, including structural work on the foundations and the removal of small constructions added over the years, the building has been rehabilitated as close to its original condition as possible. The only barely perceptible change is the louvred skylights in the south side of the roof discreetly decorated with the same colour as the original terracotta.
The calm, 340-square-metre open space, at the first floor, is broken up by the staircase, a key feature in Hermès boutiques, which twists from east to west with a soft curve, a little like a Chinese dragon. With the staircase as its head, its trunk and tail form a ribbon of pale-pink-painted walls, which divide the space, hinting at the circulation through the different métiers and breaking the rigidity of the square walls.
The entire 210-square-metre fourth floor is an event and exhibition space, of museum quality. The space inaugurated with an exhibition, The Hermès Horse, curated by Philippe Dumas, artist and member of the fifth generation of the Hermès family.
all images © MASAO NISHIKAWA