'Seduction', 'surprise', and 'the unknown' are the keywords behind the design of the Hotel Roomers Munich created by Dutch practice concrete. The warm golden glow of the vast Vegas-like light canopy outside and the neon logo attract attention and make visitors curious about the life that hides behind the diffuse sheer curtains along the facade.
The hotel claims its spot in this busy street with the spectacular theatre-type awning above the porte-cochere with 3600 individually controlled light bulbs. Guests check in at the bar, and are welcomed by a glass of champagne, inviting them to relax and mingle in the lobby lounge instead of disappearing to their room… or the hidden Whiskey Room.
The amenities at Roomers are diverse, including several event spaces, a restaurant, club and spa. Another hotel feature is the Library, a place to withdraw from the buzz and have a moment of peace and quiet with a book.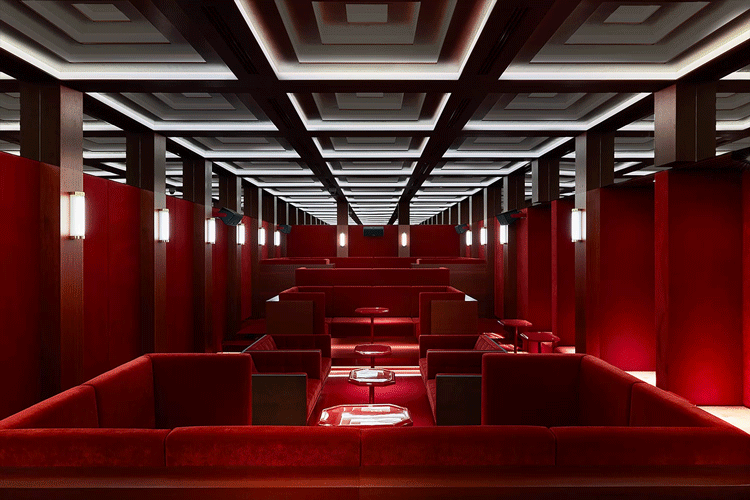 The Whiskey Room is a hidden gem that only insiders will know how to find. Behind a hidden door in the shelf behind the bar, it features a 'classic club' setting submerged in scarlet tones, red wood, and soft red panelling. The fully programmable illuminated cassette ceiling can transform the elegant whiskey room into a mesmerising private club. Seductively, it makes guests lose track of time and place, invites them to stay longer and be surprised by what the evening may bring.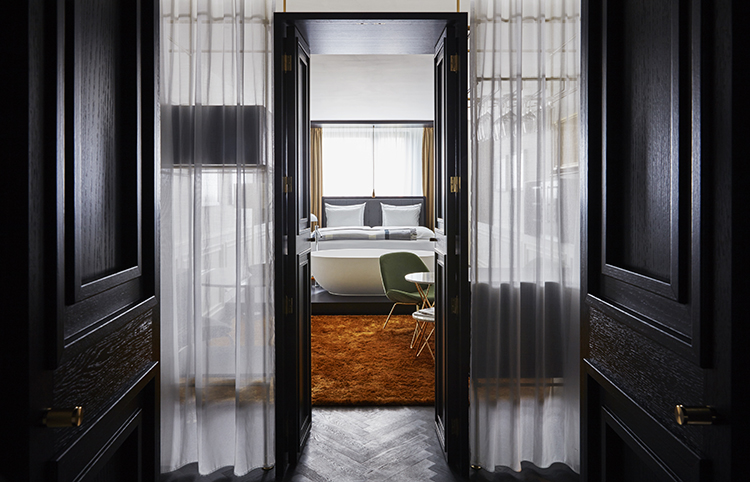 The 281 extravagant rooms and suites themselves are layered creations of spaces that interact yet separate themselves by sheer curtains and furniture elements. They feature a series of scenes, or suite en suite en suite, with glimpses into the consecutive spaces. The absence of solid architectural walls makes the room feel as one large unit, while the use of sheer, shelving, glass and mirror creates enough separation and privacy to trigger seduction.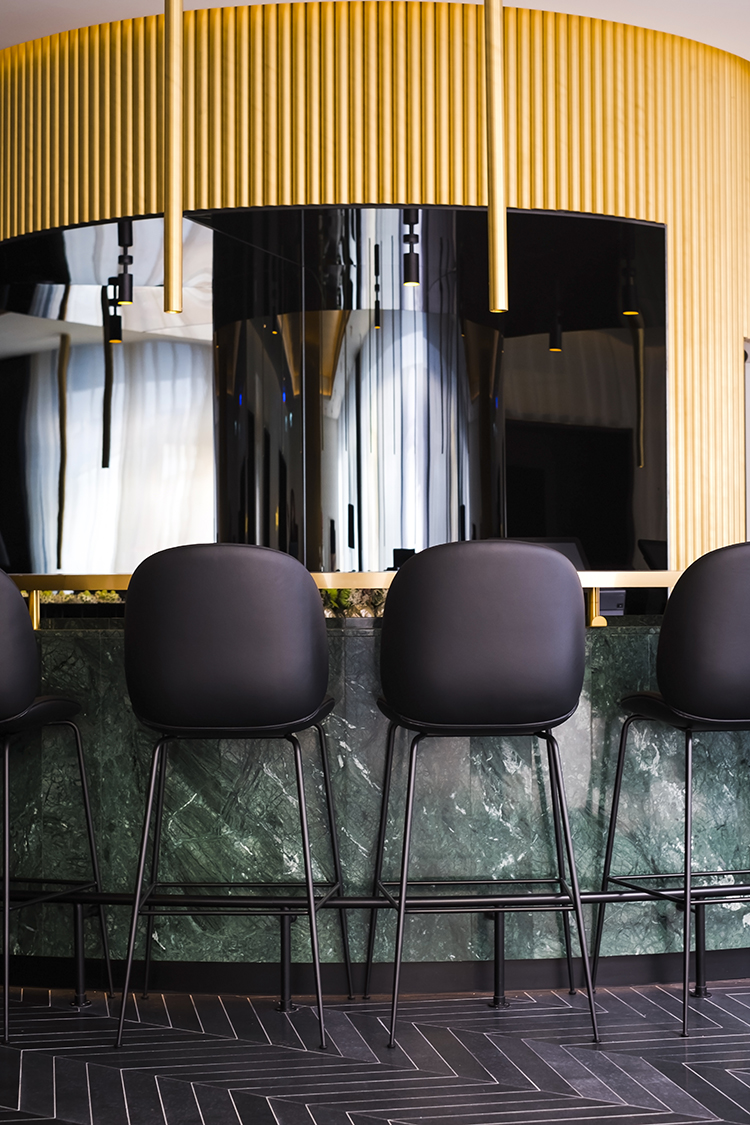 all images © concrete / Steve Herud