If you and I had a dollar each for every time we saw a poorly pixelated image on a major brand's social media page, we'd be millionaires.
A no-brainer, and a marketing basic, is ensuring good quality of content on your social media pages and all platforms of digital presence. Inexperienced social media managers, in a rush to make an upload to ensure timely uploads to fit into Instagram's ever-changing algorithm, often ignore image quality in the process. Not only does this affect the brand's reputation, it also hampers credibility. No matter how good or genuine the message be conveyed, it gets lost in transition as the viewer often (and rightly so!) fails to look across the poor quality of the image, and all marketing effort is wasted.
Here is just how severely bad quality images affect your business:
1. Downgrade Product
If you showcase your product digitally and use a poor quality image in the process, potential customers could fall off as firstly, they wouldn't get the full picture of what your product is or does, and secondly, they'd think you could be least bothered about product quality if you can't even invest in good photography. The same principle applies to service providers and bad image content could be equated with bad service delivery in the consumer's eye.
2. Algorithm Unrhythmic
Google and Instagram are notorious for changing their ranking algorithm. However, one constant feature in all their updating formulas is image quality and meta descriptions. If both of these are on point, your company is almost guaranteed a top spot in image searches. If the opposite is true, your ranking could be very low organically. Even boosted ranking through ad credit wouldn't work in your favor because while you'd probably get a lot of footprint, little of that would materialize into profits.
3. Repute Demote
A company's overall brand image relies on its social media pages and digital presence. The use of poor quality images rubs badly off on both customers and stakeholders, and projects the business in poor lighting (quite literally!). To add to the embarrassment, the consumer gets the view that you are a marketing illiterate brand, which is never a good idea. 
Why the above ensues?
A major mistake observed in crammed marketing and PR offices is the exchange and sharing of files in the pdf format. While pdf is the most popular formats of electronic documentation earlier, it doesn't perform very well in graphics. Hence, documents that are to be shared digitally and have graphical or vector representation, ought to be converted from pdf to png. Not only does this not compromise the picture quality, but it also compresses the image size. When working remotely and sharing images with your colleagues and clients, make sure that you've found the best way to send photos without losing quality.
The fonts or depictions in certain formats often get distorted while printing despite being displayed on the computer screens perfectly. This distortion occurs primarily due to shifting algorithms in pdf reading programs and other platforms.
Hence, its essential that marketers pay great attention to the formats in which they send, save and receive documents digitally.
What can small businesses do to comply?
While big businesses have major budgets directed towards their marketing (hence making bad photography unforgiveable!) small businesses don't have that type of luxury. Marketing images in small businesses are usually a product of combined employee effort, some help from an unpaid or poorly paid intern, and major help from shutterstock. 
Such emphasis is placed on good quality pictures because they are proven to improve business activity. However, small businesses may struggle to allocated good graphic designers and/or photographers to produce such images. Here are some tips to help them:
1. Lighting and color placement is key
With the increasing use of smartphones, you rarely need to invest in pricey DSLR cameras. To achieve best results with your smartphone's camera, it is best to shoot pictures in natural sunlight. For vector images, the use of a well-thought our color scheme is recommended.
2. Testimonials are essential
Whether they be in vector format or in video, it is essential to feature either customer reviews or testimonials (depending upon your product or service) on your social media pages. Not only is this a cost-effective way of marketing, but it also helps build a lot of trust in the consumers' minds.
3. Feature customer photos
If you sell a product, chances are that your customers may have featured it on their own social media pages or at least on their Snapchat stories or streaks. If the images are good quality, it is recommended that you share them on your social media pages as an alternative form of testimonial.
4. Formats are important
If you don't have a dedicated employee to handle your social media pages, it is recommended that your develop ready-to-go templates or formats for your daily posts. This would require minimum effort from the designated social media manager and would cut their work by half.
5. Hire photography or graphic design students as interns
Hiring young students as interns is key to achieve quality content for your social media pages. Not only are they more enthusiastic, they also have much more ideas and are increasingly ready to try new things. They serve as an excellent resource for small businesses to learn a few things about what is trending in the content universe.
For small and big businesses alike, almost all of their marketing effort is linked with their brand image – and brand image is crucial to a company's identity. Many small businesses fail to give a thought to their brand image until and unless they start facing problems in their sales. While small businesses often associate building a brand image with added expenses, it isn't really as pricey as they think. Regular posts on your social media, replying to messages or queries, cohesive and integrated marketing efforts are pocket-friendly methods to build your brand image.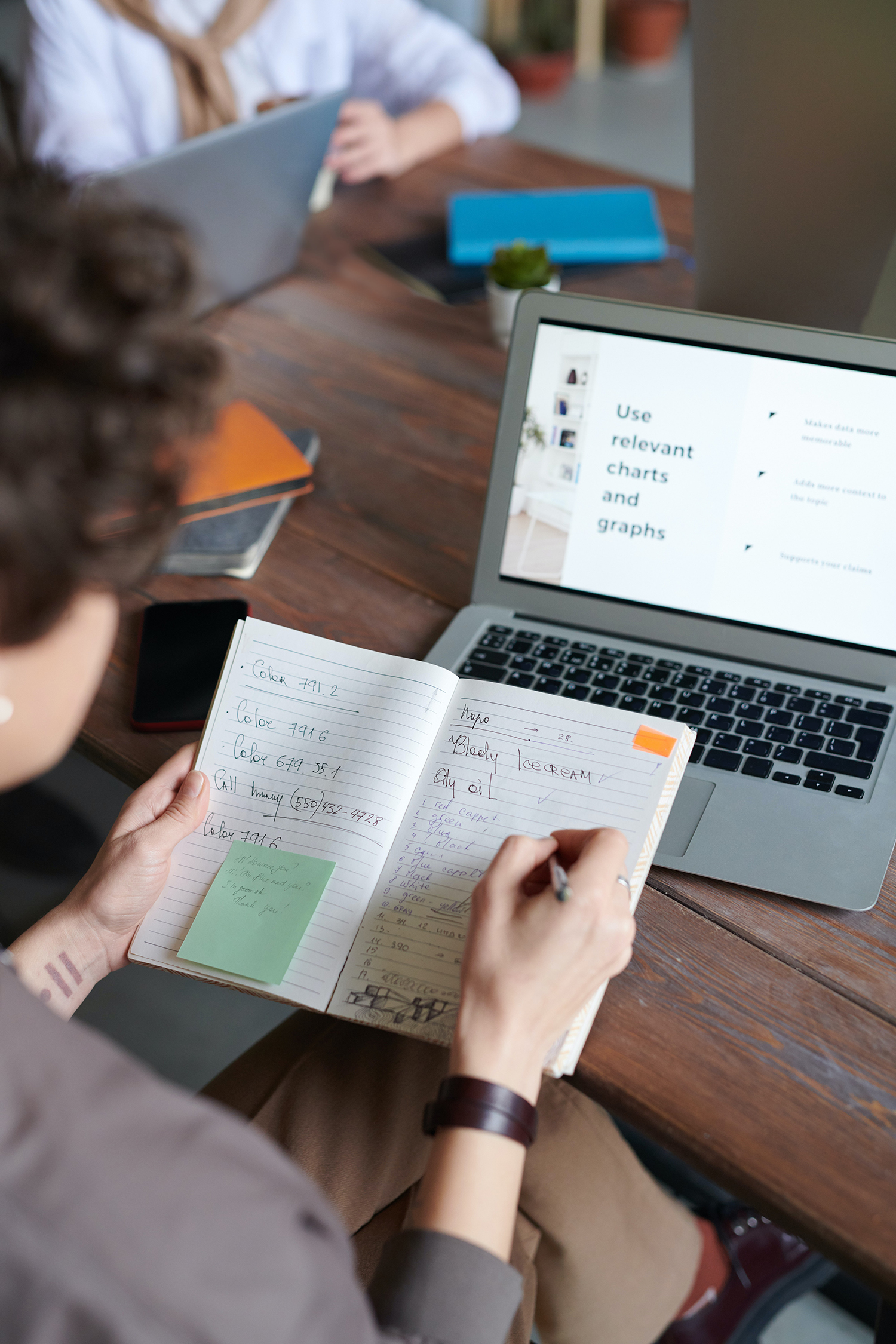 How is product or service branding associated with your content and how to improve it?
The images you put out on your social media pages make up your digital content and digital presence. It is necessary that you pay close attention to what is out there and what it means for your company, your brand, and your product or service offering.
This first step in putting the oomph factor in your marketing is to create a well thought digital marketing strategy. In order to do so, the following factors need to be worked for:
1. Blogging

 
In order to put your brand out there, it is necessary to develop and run a well-written blog page. Often, companies run blogs with no images whatsoever but it is important to realize the need to visualize. The use of high-quality pictures and vectors in your blogs is just as necessary as the written content of your blog.
2. Newsletters
In order to constantly remind your customers or potential customers about your presence, newsletters can be a great tool. Not only are they informative, but they also help establish credibility within our target market or groups. Again, it is necessary to use good quality and related images in your newsletter to achieve a well-rounded and coherence marketing tool.
3. Build brand awareness
While brand awareness is much more than your marketing efforts, your marketing and digital presence is a big part of building brand awareness. It helps keep your company in your customers' minds and identity or align themselves with you. Creating brand awareness is a long process and goes on for an indefinite amount of time. In order to build brand awareness the right way, companies need to be completely clear about their target audience since it is the first step in all communications whether physical or digital. Next, companies need to give a lot of attention to user interface and user experience on their digital platforms, and pictorial content is an integral part of it.
4. Be Creative
Thinking out of the box always helps in establishing a strong online presence. Small indie brands that have are apt to producing viral content see a lot of benefits of online marketing as it attracts more customers and engagement. Businesses need to figure unique ways to create curiosity about their products in the minds of their customers. For instance, prior to launching a new product or service, brands can have online campaigns that detail and dictate the launch by regularly updating their customers.
Irrespective of the different ways through which a company or brand approaches its marketing efforts, photography, vectors and pictorial content will always remain a huge part of it. Whether the marketing tool in question be blogs, newsletters, Facebook ads, Instagram posts or tweets, all of them contain images in one form or the other. Hence, the importance of using good quality images cannot be emphasized any greater. The use of good quality images and saving them in editable formats that retain their quality is of utmost importance. Companies need to realize that it's the little things that matter. Paying attention to details is of utmost importance and cannot be stressed enough.