Recent years have witnessed a substantial transformation in the food industry. It became possible for consumers to order food online and have food delivered to their households in the quickest time possible through online food ordering systems. 
Since the food delivery and ordering sectors have undergone so many changes, you need to stay informed about how the market is changing. Furthermore, now is a good time to identify new investment opportunities in the market and invest in the right industry sector. Online food ordering and delivery has grown at an exponential rate, as shown by the statistics.
You should now examine the possibilities that an online ordering system offers, as well as how it can propel your branding into development and success. Discover how online ordering for restaurants is composed by determining the primary components. Restaurant websites and apps for online ordering must both be present for it to be successful.
Grow Your Restaurant Brand With Online Food Ordering and Delivery System
Each restaurant owner aims to stand out from the crowd. Customers are more likely to be attracted to products with a unique concept and branding. Branding is a key component of your restaurant operations, and automation can help resolve any current marketing and branding difficulties. 
What is the exact benefit of online ordering for your marketing efforts? Keep in mind that direct sales and marketing initiatives often irks consumers. You must know how to keep them hooked into your brand by just simply trying to operate. 
Take a look at the relationship between marketing and online ordering in general. 
Social media optimization
It has always been important for any restaurant marketing strategy to establish a presence on social media platforms like Facebook and Instagram. However, now is a more important time to do so.
By keeping your social media profiles active, you are bringing attention to your dining room and the work you do behind the scenes. Even when customers aren't able to go to your location.
In addition, it's a great way to let customers know how, what, and when they can order from you online.
A great thing about getting started is that it is extremely easy. In its simplest form, you will only need an email address, username, password, and display photo. The logo of your restaurant, the dish you are known for, or the building that you are known for could be used here.
Ensure you'll obtain the most from your account by verifying all its particulars before you initiate posting.
Check out your bio whether you are starting a new account or improving an existing one. The phone number, location, and a link to your restaurant's website are among the most important information you should include. Since there isn't much space, you should include the most important details. 
You should monitor your social media accounts for posts from customers, so you can respond in the comments and reshare their content. User-generated content is a free resource you can use to stay connected to the community and keep your profile active.
In case you're not receiving as many posts from diners as you'd like, try creating audience sharing into a contest on your social media sites. Have people tag you on social media to be joined into an award drawing.
Consumers will be encouraged to share details about your restaurant. You will reach a whole new audience of future customers and guarantee they will return when utilizing the gift card.
Food delivery optimization
With online ordering and delivery systems, you can manage food deliveries more easily. Additionally, this will make it easier for you to develop customer-friendly delivery models. 
This is similar to what Asda did in Wales by taking grocery delivery to new heights. Their delivery personnel will leave a special code in each box in which they leave the code for their customers.
Conceptually, it's very straightforward, and customers find it exciting. This feature makes it convenient for them to receive their deliveries, even when they're not at home. Furthermore, minimal contact is involved, which is good news for consumers.
You should utilize this type of marketing strategy to enhance your customer experience. Marketing ideas and concepts targeted to specific demographics are some of the benefits you can receive from an online ordering system. 
The data of your customers and other essential details will be available to you through online ordering systems. Take advantage of each to the fullest extent possible.
Customer engagement optimization
As a result of the data it collects, you can create more effective marketing strategies that you can implement through your marketing and promotional initiatives. 
Your data gathering will provide you with a better understanding of what your customers' needs and wants are. Are they in need of anything and how would they like it to be provided? Your customers will feel more connected to your brand if you answer these questions, and engagement will come easily for them. 
Engaging the online community is the new buzzword. It's still helpful to tell a story to motivate your customers to connect with your brand, since people prefer to support authentic businesses that share something in common. 
By highlighting your story on your website or ordering app, you can show how your business will grow once you capture your customers' interest and support.
The more you are able to adapt your customer service to match the preferences of your customer base, the more repeat business you will receive. Providing apps such as apps for takeaway and your restaurant's website is integral to success, as it will serve as the primary contact point between your customers and the restaurant.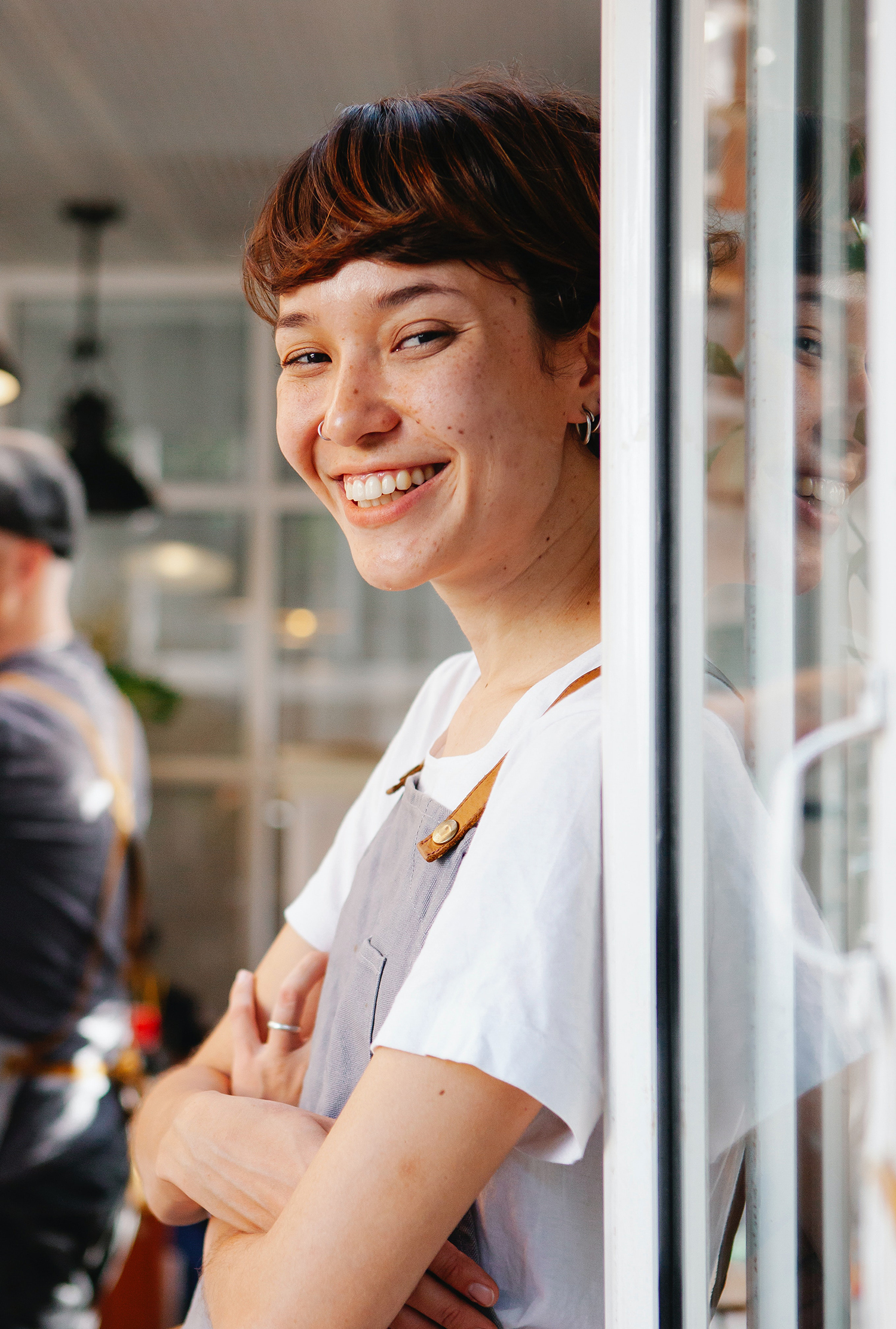 Staff management optimization
Online ordering systems offer features that allow you to improve the training your staff receives. You can show your commitment to the local community by supporting the gig economy by paying them for every service they provide, and you can also decrease staffing costs by not providing in-house training. 
In addition, it keeps you aware of your stock replenishment, so you are more efficient in your operations. Your revenue would be higher if the food cost were lower. Although revenue is definitely not the only reason for your restaurant's success, it certainly is one of the key elements. 
Lastly, overstaffing will not be a problem again since you have a tool to help you manage it. Having a minimal labor and food cost is key for any restaurant, including yours.