There are many benefits to having landscape lighting, but there are a few things you must consider before making a purchase. It's important to have the correct type of lighting for any situation. From selecting the best landscape lighting for your property to setting the lights up, American Landscapes' lighting services will help you brighten up your home. The first benefit of landscape lighting is the beautiful effect it has on your home. This lighting can help to create an appealing glow around the house, yard, trees, and other fixtures; it also stops movement and helps prevent theft from your house.
Landscape lighting also protects the structure, gardens, houses, and other objects from damage. It's also used to provide security for your property. This lighting can be used in almost any situation, be it to accent your yard, home, or garden or simply to give that special shine. These types of lights are super bright, and they can add more security to your outdoors.
Landscape lighting comes in different forms such as post lights, floodlights, lanterns, lighting fixtures, spotlights, ground lighting, or landscape lighting. There's definitely lighting options to suit every home and every need.. With the many styles and sizes available, there's sure to be one suitable for your needs. If you need help figuring out what lighting works for you, you can contact experts like Washington Outdoor Lighting or Blue Jay Landscape Lighting to help you out. In the meantime, however, let's look at the different types of lighting you can use for your landscape designs and how to choose the right ones for you. 
Types Of Landscape Lighting
1. Light Posts
There are light posts that stand alone or are mounted in areas around your yard or even patio. A light post is a perfect choice to accent your home at night. You can use light posts with matching fixtures to create a unique look. There are also light posts available with flood lights that can be mounted in strategic locations along your driveway and street.
2. Lanterns
Lanterns are a great choice to light the way in your backyard during the night. There are several different lantern styles available including modern and rustic lanterns. Lanterns are very affordable and can last for years. There are also lights made to resemble torches that light up your walkway.
3. Fixed Lighting
Fixed lighting is also another great option to create beautiful landscaping. This type of light can be installed in any area to help brighten up the yard. There are various lighting styles to choose from including flood lights, landscape fixtures, spotlights, or lighting fixtures which consist of multiple bulbs; and are placed around the entire yard. Lighting fixtures come in different shapes and sizes to make them more attractive and help them better fit any project.
There are also other fixtures that can provide lighting in your house, yard, and gardens for your pets, plants, and lawn. These types of fixtures come in different sizes to suit any requirement. You can also buy pet spotlights that are designed to help protect the front porch and yard when the dogs are outside.
A beneficial landscape light can be a wonderful investment. It can enhance the look of your yard, add beauty to the landscape, and protect your property from damaging insects.
However, installing landscape lighting requires careful planning to ensure that it'll work in your yard. If your landscape needs to be changed frequently, then you may want to consider using landscape lighting to highlight certain areas of the yard, such as your walkway, deck, or door frame. Otherwise, you may want to consider using landscape lighting fixtures to highlight areas that may not get enough attention.
Remember, you don't have to spend a fortune to have a well-lit yard. Instead, consider purchasing a few inexpensive lights and place them throughout the yard so you can enjoy the ambiance and beauty of nature at night. While you are at it, remember to consider adding some landscape features like statues or ponds.
Landscape lighting can be used in a variety of ways to increase the appearance of the garden. For example, you can use garden lanterns or lights to create a romantic mood. Also, a landscape lighting fixture can help to provide the mood for any special occasion.
If you're looking for landscape lighting, look around your home for unique spots where you can put lights to accent the beauty of the plants, trees, or buildings. You won't have to spend a lot of money to create an impressive look. Instead, use your creativity and imagination, and design the lighting that best suits your needs.
Landscape lighting is an ideal way to enhance the beauty of your exterior at night, adding drama, beauty and appeal to your yard.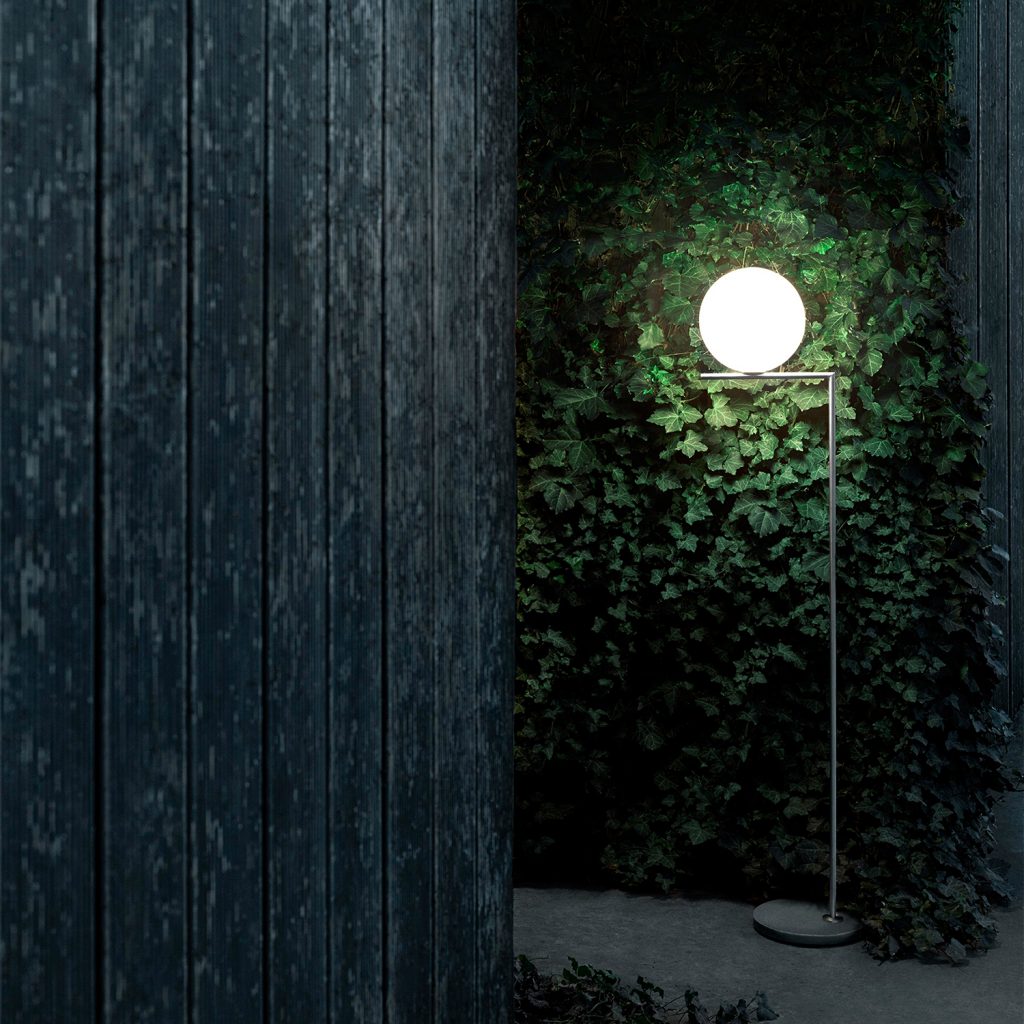 Tips When Choosing The Best Lighting
When choosing which landscape lighting fixture will work best for your situation, think about several factors. Consider what type of light you want for the area, the amount of light that is needed, and the location. Consider your neighbors' landscaping and the overall look of your landscape. Once you've considered these factors, you will have a much better idea of the fixtures that will work best for you.
You can also use these tips below to help get you started as well. 
1. Make A Plan
If you don't make a plan and just go shopping it can be difficult to know how to choose the right fixture for your needs. Landscape lights are designed to provide the best lighting at different locations, so you want one that'll work in harmony with the rest of your landscape. Landscape lights come in many sizes, shapes, colors, and materials. Before you buy, think about the amount of light needed in your chosen location. If you only need to illuminate one section, you may want to purchase a single fixture. Checkout this video that offers some great ideas for residential lighting:
2. Look For Quality
Choose fixtures that'll last. Landscape lights can often be made from materials that are susceptible to damage, such as plastic, so make sure you keep your fixtures properly maintained. If they're not, it may cause damage to your garden or landscaping. The best way to keep your lights looking like new is by periodically cleaning them using a mild soap and rinsing with water. Make sure your bulbs are replaced regularly to avoid premature failure. 
Another thing to consider is whether they're waterproof or vandal proof depending on where you're positioning the lights. Any rating which is above IP44 will generally be water proof. The higher the rating the more durable it will be. It's always best to check the labels on the box to ensure it covers what you need it too depending on your climate.
3. Choose Adjustable Fixtures
Choose fixtures that are adjustable. If your landscape lights need to be moved, do so with a fixture that allows you to move them around from one place to another. If you have several locations on your property that need lighting, consider installing two or three types of fixtures that allow you to adjust the amount of light which falls over the area you want it to. These options include floor fixtures that have a cord and can be mounted anywhere. Or, install a fixture that plugs into your existing power outlet, and be sure to position the base on a sturdy foundation in order to protect it from damage.
4. Make Sure The Fixtures Match Your Yard
Look for fixtures that blend well with your landscape. When planning your garden and landscape lighting plan, consider the types of plants and trees that'll surround your house and yard. Do they need any special attention when deciding on landscape lighting fixtures? How about the shape of their branches, or the color of their foliage? Look for a fixture that blends well with your surroundings. This can be done in a number of ways. 
You can choose fixtures that add to or detract from the outside light. For instance, if you have a small garden, choose fixtures that are taller or smaller than they are wide. If your landscaping is arched or sloped, choose fixtures that curve downward or out toward the sky. 
For areas where you want to create dramatic effects, choose fixtures that create shadows, such as recessed lighting, accent lights, or floodlights. If you have a large space with a lot of trees, choose flood lights, outdoor chandeliers, or post lights to create a striking effect.
A rule of thumb is to pick fixtures that complement the light that they're intended to provide, without overwhelming the light source. In other words, don't get too many fixtures that cast bright, harsh light on your landscape. In addition, don't get too many fixtures that cast light all over the landscape, this can disturb your family at night and maybe even your neighbors. 
Conclusion
Your lighting needs may vary depending on the purpose of the lights. You might not need to worry about ever doing emergency repairs, but you should still keep an eye out for general design and maintenance issues. One of the best things to do before you buy is to take a walk through your landscape and make notes about your needs. You can also ask some of your neighbors who may have had landscape lighting installed in their gardens. 
After you have decided on the type of lighting you need, you can begin looking for fixtures to match your requirements. If you use the tips you've just read, you'll be able to select the right fixture for your home without trouble. The good news is the best landscape lighting is available to help you create beautiful looking backyard garden landscapes.