With events and celebrations slowly coming back, many of us might feel a little confused about what to wear. Almost two years stuck inside in sweats indeed did a number on most people!
The other looming question after receiving an invite to a formal event is how to dress without breaking the bank. Suits, jackets, shoes and other attire can get pretty expensive.
But don't worry, you do not actually need to spend a fortune as long as you follow a few simple guidelines.
Here's how to dress for a formal event on a budget.
Dress codes
First of all, let's talk about the dress code. Before you go on the hunt for the clothes, make sure you read the invite and get the dress code right.
Your options might range from semi-formal to semi-casual, calling for a seasonal sport coat, slacks, casual button-down shirt or polo shirt to white-tie with a requirement for a tailcoat, white bow tie, gloves and the whole nine yards.
Once you have that clear, you'll be able to make the best decisions for your attire and where to get it.
Your options
When it comes to getting the best formal wear on a budget, you have a few options and you can also check at
Top Brand Outlet
.
Option one: borrow the clothes from a friend. If you know someone who has a nice suit or a tux in your size, this might be your best and cheapest bet. Add your own accessories to make the outfit unique.
Option two: rent the clothes from a hire store. If your city has this service, it's a great way to wear fancy and even designer clothes for a fraction of the cost. This option is especially great if you're going to a black-tie or white tie event. Don't forget to check online stores, too, as many of them deliver out of town! If you are not sure where you can rent a dress, search for formal dress hire near me online, and it will immediately give suggestions where to find them.
Option three: buy at secondhand stores. You might be surprised how many great formal clothes you can find at your local secondhand shop or an online marketplace (like Facebook). Secondhand formal wear is usually in much better shape than other clothes, and you might end up with an almost-new outfit!
Option three: get your outfit from the high street and brands like Mango Men, Zara or even ASOS.
Listen, no mass-produced suit will live up to a designer one, but it doesn't mean there aren't some great options out there! Make sure you do your due diligence and don't just order the first thing you see.
So, if you can't afford a bespoke or made-to-measure suit, buy a cheaper version and have it altered by our tailor to fit you like a glove.
And if you're looking for semi-formal wear, you can find some amazing things online, like, e.g. stylish fitted polo t-shirts or a classy black v-neck tee to go under your sports coat.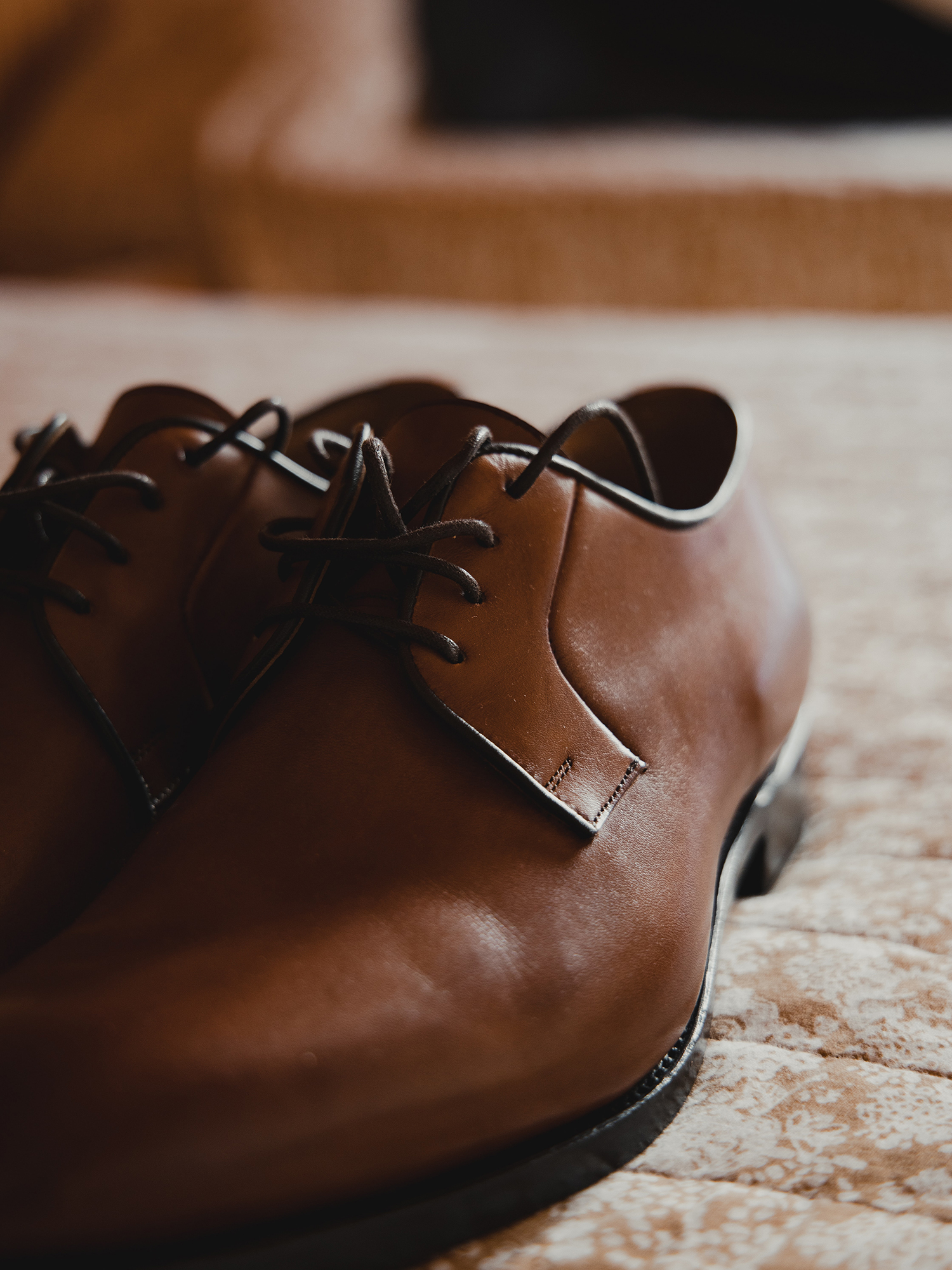 Suit on a budget 
Let's talk a little bit more about buying a suit on a budget. To ensure the best look, we recommend sticking to the classic colours of navy, grey and black. Navy would be our first pick as it's the most versatile and can work for both formal and semi-formal dress codes.
Once you get your budget suit, find a good tailor to adjust and personalize your fit.
Even minor upgrades can create a massive difference in how you look.
Your tailor can shorten the cuffs of your pants, jackets and even shirts; they can shorten the bottom hem of the coat, add cuffs to your trousers as well as take them at the waist.
Invest in shoes
Lastly, we want to talk about shoes briefly. If you can, this is an item you want to splurge on as the shoes will last you years and can elevate any outfit.
Unless you know the brand, don't order your shoes online but physically try them on and make sure they fit your outfit.