Having a dream home is the most exciting project one can undertake in their lifetime. It is paramount to operate within your budget while making your dream home. Below are tips on how to go about it.
Choosing the right flooring
 Choosing the right flooring is essential.  Flooring plays a significant role in giving the entire room a unique feel. The flooring materials to select from include; hardwood, laminate, tile, vinyl, cork, and bamboo. Cost, durability and moisture should guide your overall decision. 
Cost
Replacing walls, furniture, and even adding accessories is accessible; the same cannot be said about floors because replacing an entire floor is very expensive. For this reason, you cannot choose beds carelessly. It is paramount to carry out some research on different types of floors. This will help you choose the floor that is suitable for your budget and space.
Durability
Different rooms require different types of flooring. For instance, hardwood is known for being   warm; it looks good with any home style. Despite its enticing looks, hardwood flooring doesn't do well in places with moisture; hence, it is not suitable for laundry rooms and bathrooms. Hardwood flooring is limited to rooms that don't have a lot of traffic, a good example being bedrooms or living rooms.
 You don't need to choose different flooring for every room on the ground floor. The ground floor will consist of multi-purpose rooms like an open plan kitchen and diner with a family lounge area that needs to have a level of water resistance, and tiling could be very costly. Instead, you can choose LVT Flooring, which is waterproof and more affordable, and you can find a whole range of designs here https://www.floorsdirectltd.co.uk/vinyl-floor-tiles.html from natural marble stone effects to oak wood finishes and create a continuous flowing look throughout the ground floor which looks neat and consistent.
Installing Flooring Yourself
Installing a vinyl floor is DIY friendly. However, LVT or Laminate flooring can be installed with a little help and the right professional guidance to save you a lot of money. Be sure to go for a click system floor, which makes your DIY a lot easier.
All the tools you need can easily be found in any hardware store. You must have a putty knife, steel hand roller, utility knife, tape measure, handsaw, and a fine-notched trowel. You also need a masking tape, vinyl flooring, adhesive, patching compound, and a builder's craft paper.
Steps to installing LTV flooring
Firstly, choose vinyl flooring. For this, you need a sketch of the room where the installation will take place. The measurements for dimensions must be accurate. Ensure to add a few inches to the measurements to give room for cutting, trimming, and cantering the room's pattern.
Secondly, ensure that your subfloor is flat and smooth. In case of any holes, fill them with the patching compound. The compound should be mixed with water to the consistency of mayonnaise then spared with a trowel.  It takes an hour to dry.
Cut and lay vinyl flooring
With a utility knife, cut the vinyl flooring inside the room. Remember to mark areas where the excess will be cut out. Lay the vinyl flooring into the final position cut the small half-circles till the vinyl lies flat on the floor.
Roll out the craft and then apply the double-stick tape on the sub floor. Rollback the vinyl and cut it. Apply the adhesive material and attach the flooring to the adhesive. Move back the furniture and clean the vinyl floor.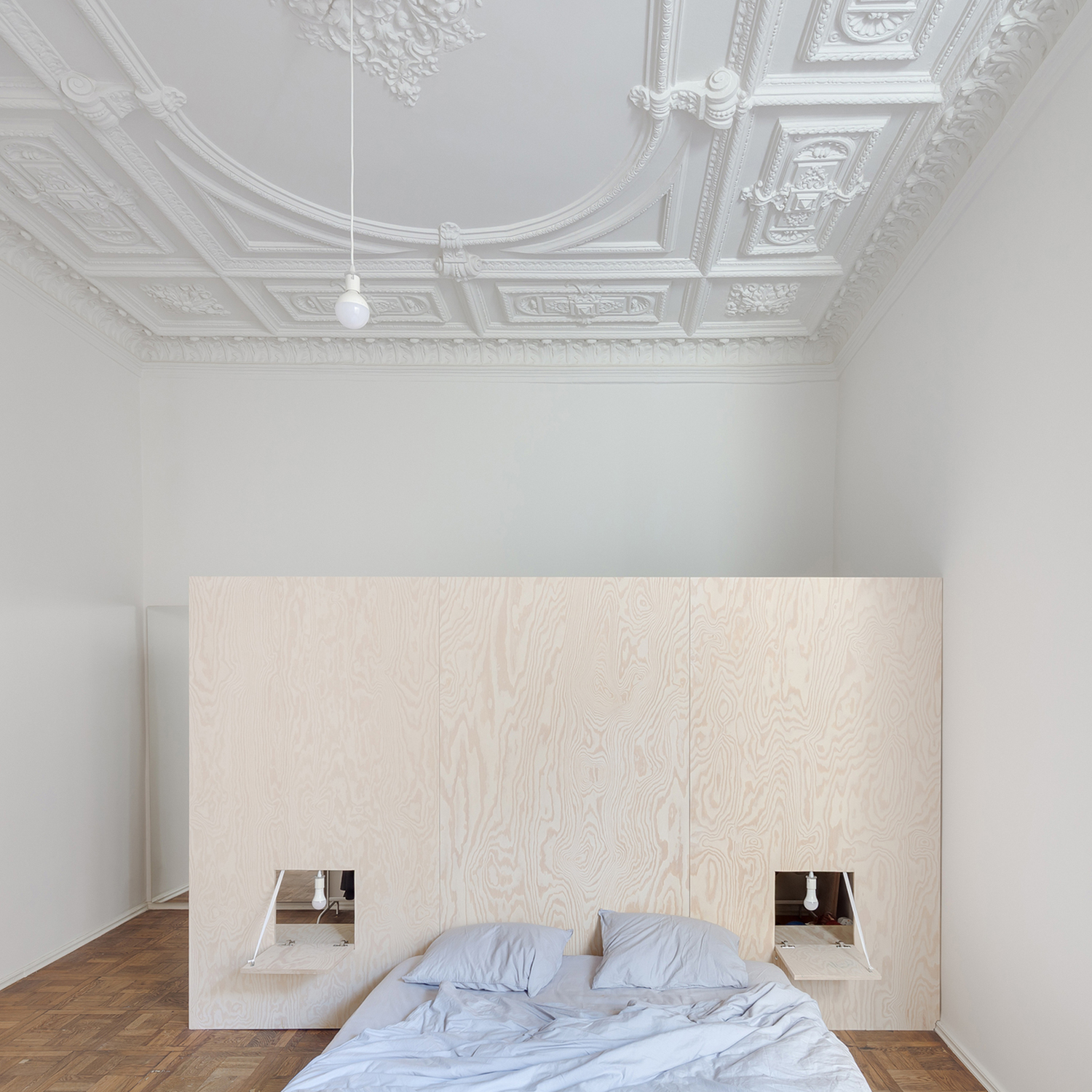 In the spirit of achieving your dream house on a budget, creating hidden storage spaces in a bedroom comes in handy. An ottoman bed will come in handy as it has storage points beneath it. Also, make use of the headboard storage space for phone chargers,  magazines, or earphones.
A built-in wardrobe could also create space along the wall; hence, you can store clothes, accessories, and shoes.  You can get more tips on creating space in your bedroom from this post https://makespace.com/blog/posts/bedroom-storage-hacks-solutions 
Sliding Wardrobes

 
If you are limited to space in your bedroom, you would rather have a larger bed closing into the wardrobe surface, which doesn't need opening doors. Instead, you can buy some modern looking sliding wardrobes here https://www.furco.co.uk/sliding-wardrobes on a budget and even better, you can spread the cost with 0% flexible finance. 
Open Plan Layouts
Having an open plan kitchen will enable you to socialize with your family and friends while you cook. An open kitchen will not only save on cost but also enable you monitor the children as they play or do their homework. Take a look at some inspirational open plan ideas here https://www.houseandgarden.co.uk/gallery/open-plan
 

Conclusion
 Your dream home is totally achievable. With the guidelines above, you can identify the materials that best suit your taste.