Here in 2022, your main advantage may not be the content that you shoot from scratch, but the video that can be saved from Instagram. Now a huge number of clips are published on the social network daily and any user can download Instagram videos using special services. They will be saved on your device in their original quality. 
This huge benefit will help you reuse content, create new unique videos based on downloaded videos, and thereby increase user activity on your account. At the same time, you absolutely will not need to spend budgets on filming content, thinking over creative ideas. Now, it is the selection of content that will be valuable to your target audience. Then the matter will remain small, that is, just collect videos and reupload them to your page. To do this effectively you must understand the interests of your target audience so that clips fall into their visual and emotional tastes. 
You will need to find many resources and select several accounts for extracting clips. First, let's figure out what services exist for downloading any content from available public accounts on Instagram.
Save IG video with sided web tools – uncover precious content library
Unfortunately, unlike TikTok, Instagram doesn't provide such a built-in function for users to save video content in high quality in the application itself. Therefore, users can be helped by third-party services that open any video or photo from the social network as a file that can be downloaded. This allows you to collect the necessary visuals and create a so-called library of content that you can reuse on your page. What is more, some services even allow you to download content in large quantities, that is, not a single video, but all the archive stored on a certain account. 
What kind of videos can you download from Insta?
Instagram Reels is the most popular and trending type of content at the moment – it may be downloaded along with music tracks. If you do research of such accounts that constantly publish top Reels, you can post them in your feed or in stories. 

Profile videos. You can keep all videos that users upload to the feed and not be protected with the privacy settings. To do this, you only need a link to that particular post.

Instagram TV. Despite the fact that this type of content is losing its relevance and users are not involved in watching long videos, you can still find captivating moments in some of these videos. Then you can apply any video editor to cut out the suitable moment of the clip and use it for feed or other types of publications. 

Lives. This kind of content is unique on the social network because many brands, business accounts creators invite special guests for pairings. On these broadcasts, users share their personal experiences, reveal tricks and secrets that may be of interest to your potential audience. Therefore, if you download Lives, you can convert it in another format, for example, Reels. 

Stories. Downloading stories is a great idea, since such clips are short and eye-popping. However, the only way to share a video story if you haven't been mentioned is to use third-party tools. It will be saved in the memory of your device and will be available for the subsequent repost.
How downloaders for Instagram content work 
This is a very simple process for which you most often only need a link. Most of these services work for free, that is, with the help of one link, you can get a visual in original quality for free and then process it and cut out the needed fragments. In order to copy the link you need to open either the Instagram app or desktop. 
To do this on mobile, go to the menu of a specific post or copy the link to a specific profile from which you want to download a visual. 

After that, you will need to insert the link into the service. 

If you want to get the video to your computer you will need to copy the link from the browser line. 

Now you have to open a downloader service and paste this link. 

Then, after a few seconds, the service will find the data connected with the link and will display it for you on the screen. 

The download button will be available to you. Most often a video can be saved both to the phone and to the computer. This is a very convenient way because it allows users to get visuals to post on Instagram from a computer.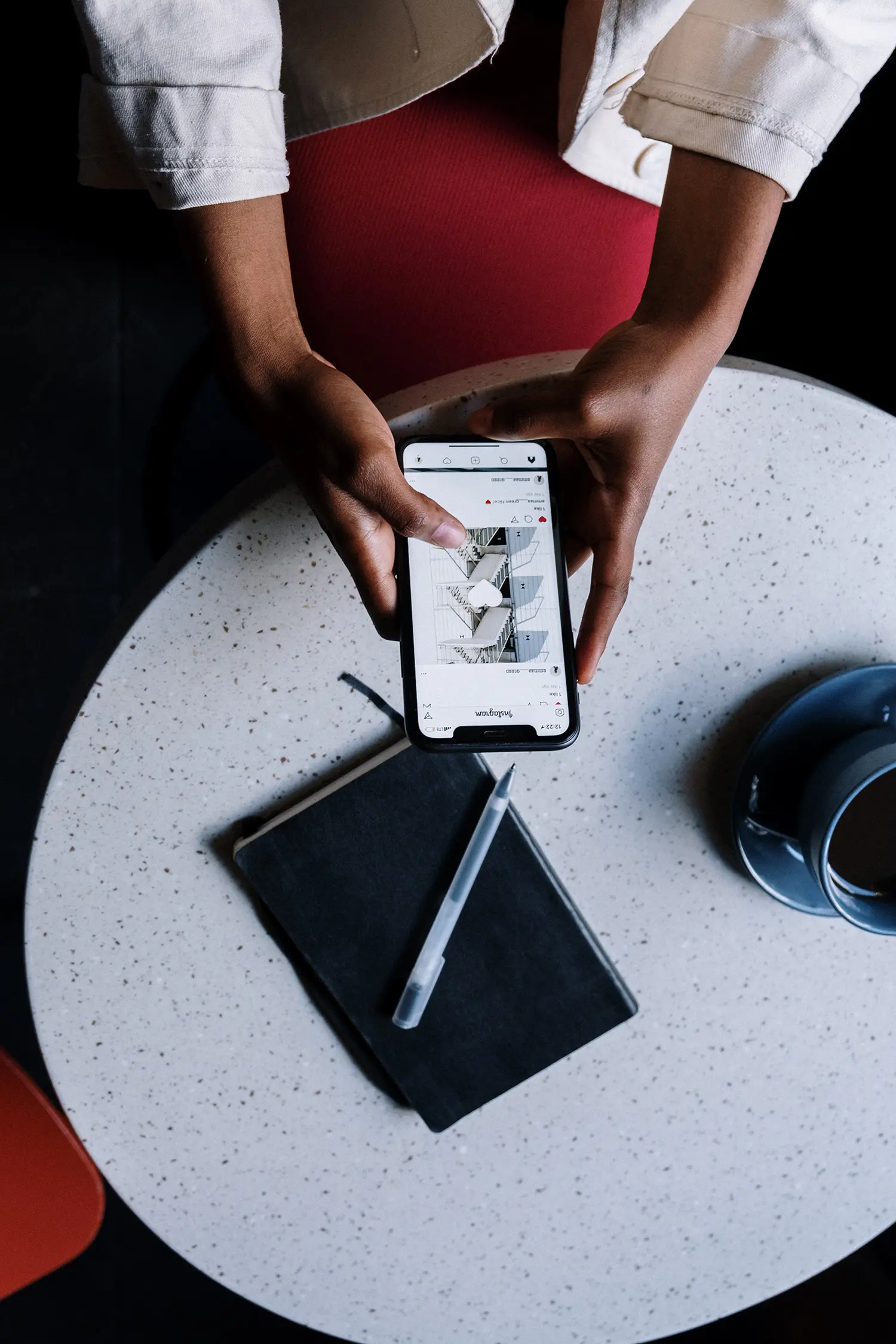 Advanced functions for downloading content from Instagram
Some services offer to download videos not one by one, but for example, keep the entire profile's content in bulk or track stories that users post to their accounts. 
This is a convenient way for content managers to receive a large amount of content at once without the need for manual monitoring of dozens or hundreds of accounts.
Moreover, stories can disappear from the application if you don't notice them in time, then you will not have the opportunity to view or download them. However, if you subscribe to such a service, then it will monitor and save visuals in memory by particular accounts. Then you can go to your account and see all the videos that the user shared as stories within 10 days. They will be stored in the library and after that you can extract all materials in one archive and select those that are suitable for your content strategy. 
This is a very convenient way to amass content for accounts that share niche visuals on a certain topic. For example, there are accounts dedicated to travel. This way you can track hundreds of photographers, bloggers, and themed brands. After downloading, you will be able to mix these clips and photos to re-upload them to your account.
Thus, without having to spend a lot of time manually searching and selecting materials in the Instagram application, you nail the content strategy. Such functions most often can be paid, it will also depend on how many profiles you want to track. Using such services, you can greatly diversify your feed, which is a key factor for success on Instagram. Even if you maintain a business profile and post mostly photos of your products, you can download videos that your customers publish by branded hashtags and display them in your account.