Hyundai has offically unveiled the Vision G Concept Coupe at the Los Angeles County Museum of Art (LACMA). The concept is a dramatic yet elegantly styled coupe that previews what the Korean automaker has in store for its future cars.
During the design process, Hyundai's team of designers centered their work on the notion of "chivalry" – a word they felt best defined the idea that one doesn't need to shout to be noticed and respected. Vision G is purposefully understated, despite its size and dramatic lines. One example of this respectful luxury – and a nod to the self-sufficiency of the driver – is a technology that automatically opens the door as if being opened by a valet.
The exterior styling of the concept is highlighted by a long hood, high-beltline and a cabin that presents a slingshot-like appearance.The underlying idea of respectful luxury flows into the interior, underscored by its clarity and simplicity. No glaring examples of luxury, but rather elegant lines and finishes.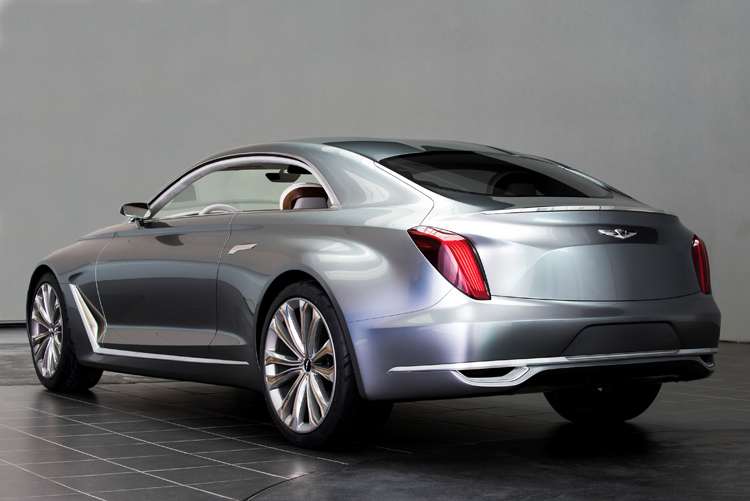 The heart of Vision G is the award-winning 5.0-liter Tau V8 engine producing 420 horsepower at 6,000 rpm and 383 lb. ft. of torque at 5,000 rpm. The Vision G Concept Coupe will next be shown at the Pebble Beach Concours d'Elegance on Sunday, August 16 in Monterey, California.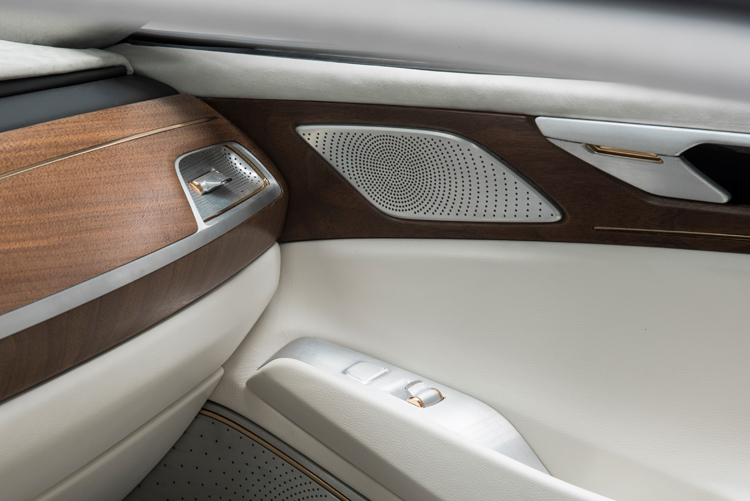 all images courtesy of Hyundai