Beach houses present a bit of a decorating challenge because you want to pay homage to the fact that it is a coastal home, without forcing yourself to enjoy seashell-printed curtains and flip-flop wall decor. Instead of going with the cliche and overdone beach home themes, here are some ways you can decorate your home in a way that is classy and unique. 
Keep it White and Bright
You may think that all-white rooms are reserved only for chic apartments in the middle of the city or modern homes in Los Angeles, but this is far from the truth. Rooms that have a minimal color scheme and mostly focus on white invoke feelings of calmness, which is exactly what people go to the beach for. This doesn't mean your beach house has to look like Kim Kardashian's home, but mixing various shades of cream or gray as well as adding texture where you can will give your beach house a cohesive, sophisticated, and peaceful feeling. 
If you're afraid of it looking like a hospital room and don't want to go all-white for everything, try a neutral color scheme. You can decorate with shades of brown or black as accents, but still, keep an emphasis on white. You could also try a color palette of pale or pastel colors so you still get that bright atmosphere without it feeling too plain.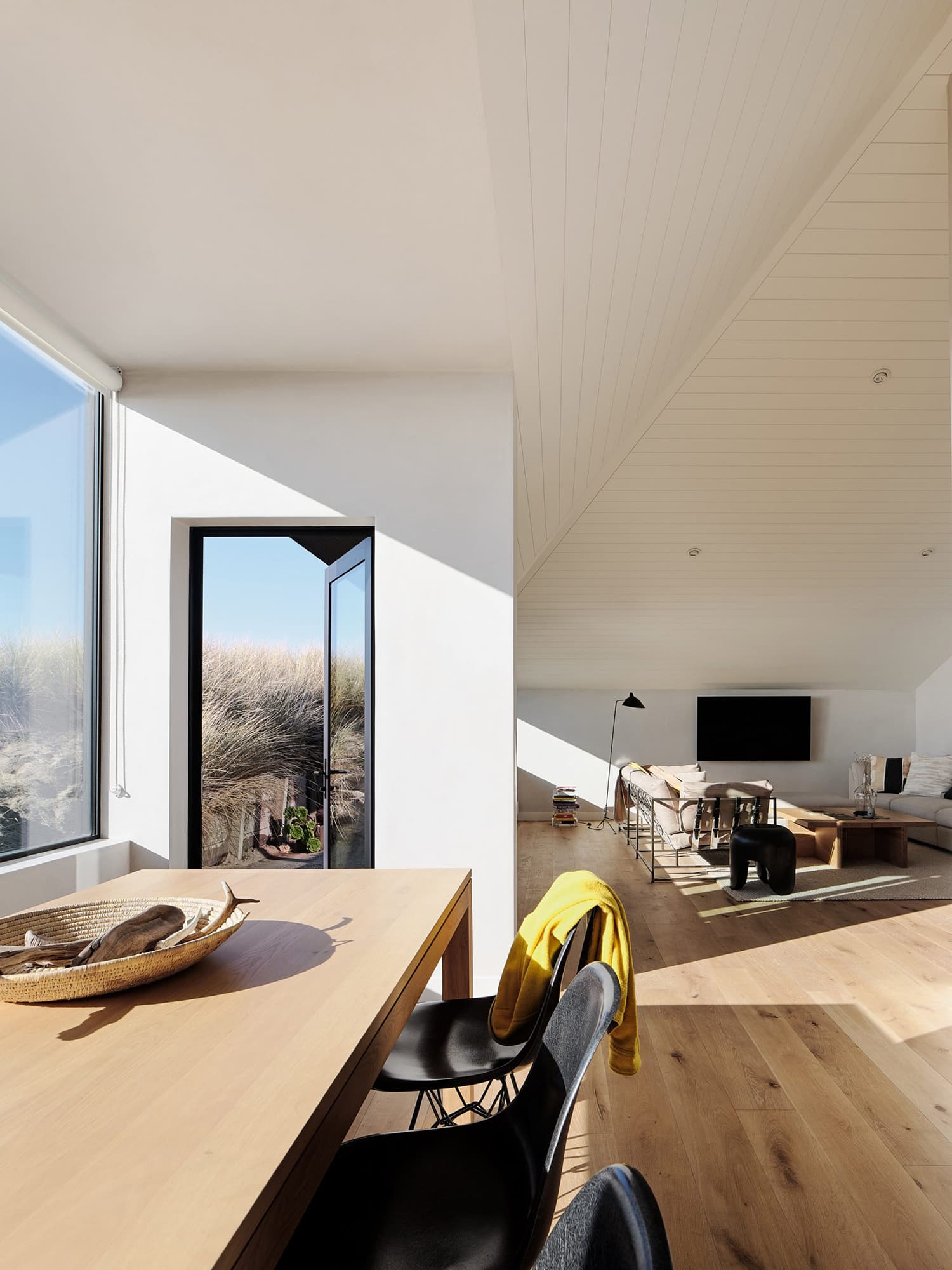 Go Rustic
When we say beachy rustic don't picture farmhouse decor, but more so New England coastal style. This decor style has been having a moment in the spotlight for several years, and it is the perfect way to furnish your beach house. The key to achieving the New England rustic style is to create a good balance between sophisticated and rustic. One of the best ways to get this look is to focus on light-colored wood and neutral accent colors. White wood paneled walls and framed photo collages are great options as well. 
Keep it Classic
Blue and white have long been popular colors for beach home decor and there's a perfectly good reason as to why, it is because it works. This color combination dates back thousands of years and can be found on ancient pottery, so you know it is a classic for a reason. Think of the Greek islands like Santorini, famous for their blue and white buildings lining the coast, what says vacation more than that? You can go with any shade of blue, or several shades to create the perfect beachy home. 
Windows, Windows, Windows
If you have the opportunity to work with a custom home builder instead of buying a home that is already built, you'll have the opportunity to add whatever aspects you want. At the beach, especially if your home is going to sit on the coast, windows are incredibly important. You want to be able to enjoy a morning coffee and look out at the beautiful view you have, so make sure windows are one of your main home design priorities. 
If you have a home that is already built, consult with a contractor to see if any more windows or even a balcony could be added. However you decorate your home, the most important thing is to make sure it is going to be the perfect place to enjoy the coast. 
Author: Jenn Walker is a freelance writer, blogger, dog-enthusiast, and avid beachgoer operating out of Southern New Jersey.