After his urban safari in Paris and Orlando, street artist and adept of video mapping Julien Nonnon returns to the French capital with an new urban, digital street art project. For his new work called "#le_baiser", he projected couples kissing onto the walls of the french capital, reminding us that paris remains clearly the "City of Love".
When Julien NONNON walks down the streets he's always looking towards the sky, mentally planning the stories he will tell those passers-by, who are lucky enough to be there at the right time. Thus was born one of his major projects "Safari Urbain". A series of anthropomorphic animal illustrations projected into building and walls of many cities like: Paris, Orlando and Madrid. Ephemeral works that the artist captures in photographs where the light remains as a central point.
His last work "#le_baiser" is the occasion to claim that we have to celebrate love. Indeed, inspired by a sentence of Alfred de Musset: " the only true language in the world is a kiss", the artist wishes, through his poetic and contemplative artwork, see the Parisians taking ownership of their city with love. And what is more beautiful than a shameless kiss under the sky of Paris?
An open casting was organized by the artist, where more than a hundred couples were given appointments, taking part of this adventure by creating "the library of love".
"The number of people aiming to be part in a casting was beyond my expectations," explains Julien NONNON. "I received many heartfelt and touching messages from a lot of people telling me their stories and why they wanted to contribute to such a project."
A living artwork that was showcased on October the 1st 2016, as part of the next edition of "La Nuit Blanche", whose theme was: Love. The Show projection of the kisses was screened, and giant slow, all night long into the singular and urban architecture of the Cité de la Mode et du Design.
Thee artist does not intend to stop there, he's planning to continue the adventure of projection of the "kiss" in his di erent nightly perambulations around the world, and why not a permanent installation in Paris, reminding us once again the essential: Let's kiss each others!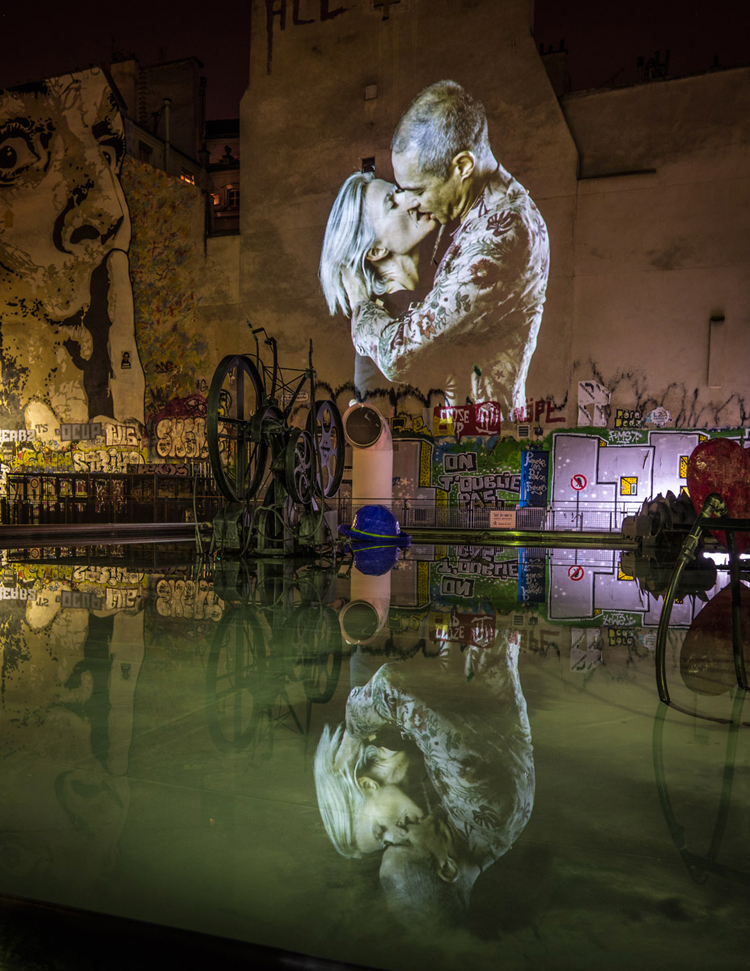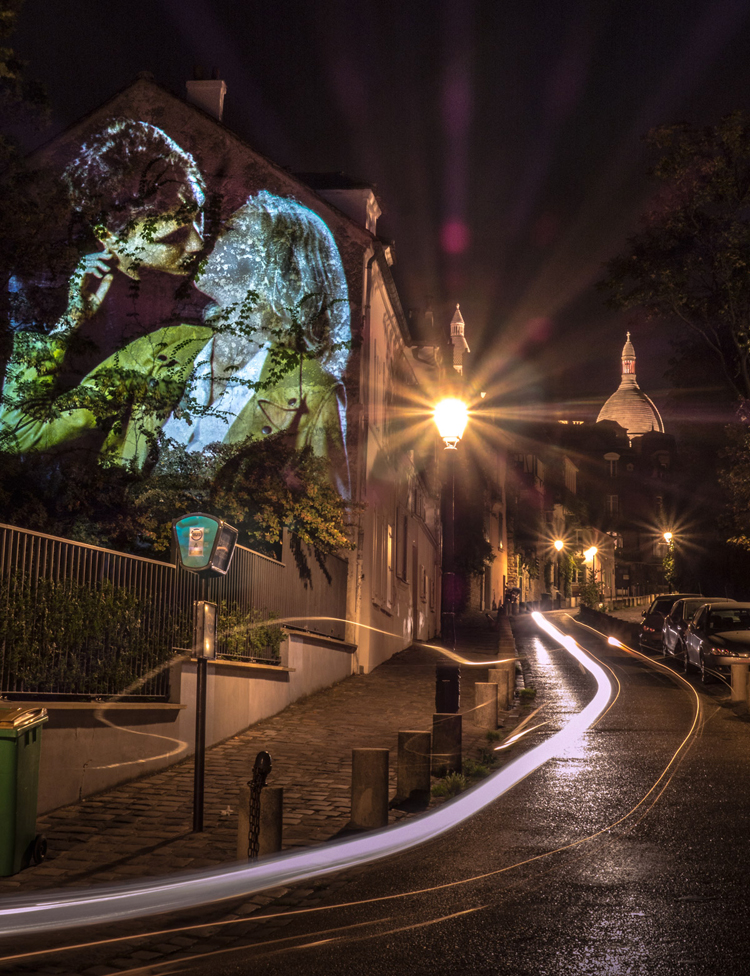 all images © Julien Nonnon