After the success of his Urbain Safari in Paris — previously featured by urdesign here — French artist Julien Nonnon decided to cross the Atlantic and offer a unique and a new experience of digital street art in Florida.
During two nights, november 21st and 22nd, Urban Safari took place in Orlando downtown. Nearly 60 people were following the street artist from a location to an other even under continuous rain. New special characters were created and projected through an interaction with the urban landscape, the architecture of the city and the night light, allowing therefore people to capture these ephemeral creations as a souvenir.
"Trough this series of photographs, compiled in a book 'Safari Urbain Orlando Tour', I tried to illustrate their energy, enthusiasm and commitment to make alive this unique experience of digital street art in Orlando," said Nonnon.  His goal is to make it in various countries and cities over the world, to show that the street remains for him an incredible territory of expression and creation, the reflection of current events and issues of our society. Indeed, the strength of street art, is to be connected with what surrounds us, what happens in the street and makes the ephemeral become permanent.
You can discover the artwork of the artist (Safari Urbain – Parisian Wildlife) at Snap! Space 1013 E Colonial Dr, Orlando, FL 32803, U.S. until the 30th of January 2016.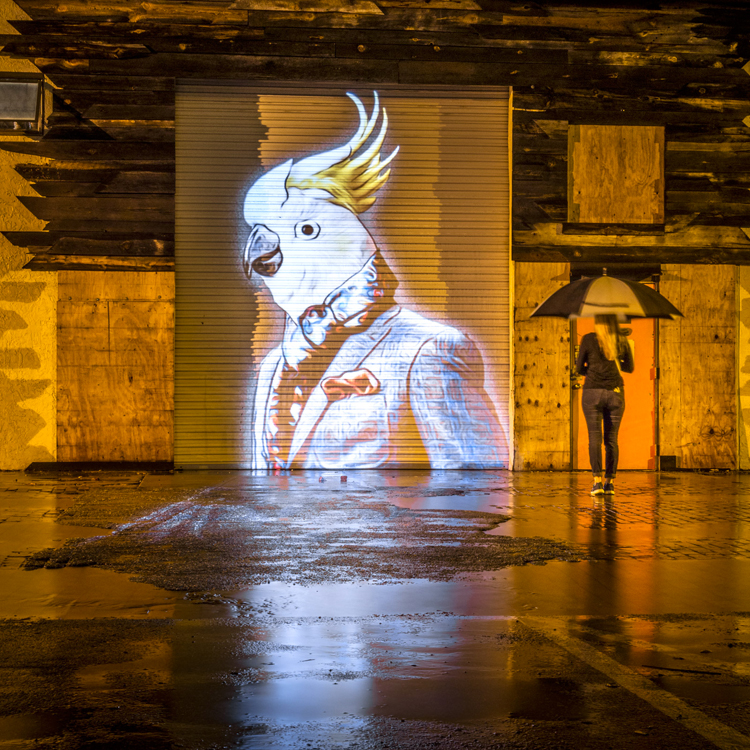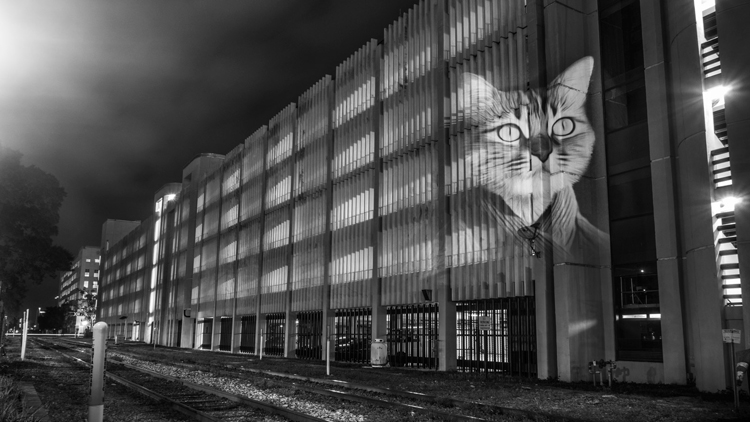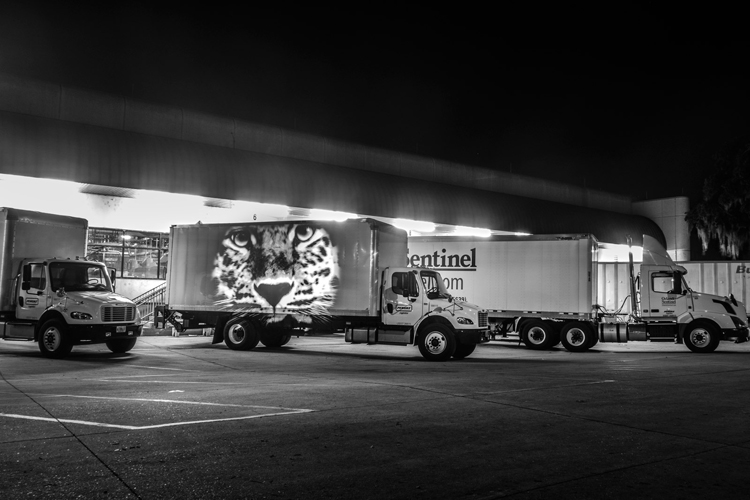 all images © Julien Nonnon