Contemporary American artist Kaws, a.k.a Brian Donnelly, is one of the most resonant artists of his generation. In an Australian first, Kaws: Companionship In The Age Of Loneliness is a comprehensive survey of 25 years of KAWS's oeuvre, full of humor, hope, and humanity, celebrating his ability to connect with broad audiences.
The full range of Kaws' artistic output will be on display featuring more than 100 works including iconic paintings reappropriating pop-culture figures to his more recent large-scale abstract works, and an impressive collection of his celebrated sculptural figures.
Kaws engages with universal feelings of isolation and loneliness through his works, in reaction to the turbulent world we live in today. His larger-than-life sculptures are playful, toy-like figures, however at closer look, they reveal a fragility and darkness in the vulnerable poses of the characters. The exhibition will include a newly commissioned 7-meter bronze Companion sculpture Gone, 2019, standing solemnly in a Pietà pose, evoking a sense of sorrow and empathy. On display in the NGV's Federation Court, this monumental work will be the largest bronze Kaws has created to date.
"Unrestricted by conventional contemporary artistic boundaries, Kaws' multidisciplinary and evolving practice across contexts and in collaborative ways, is representative of today's society and the need to connect. He continues to engage new audiences through a common language of vibrant visuals and pop cultural references and characters" said Tony Ellwood AM, Director, NGV.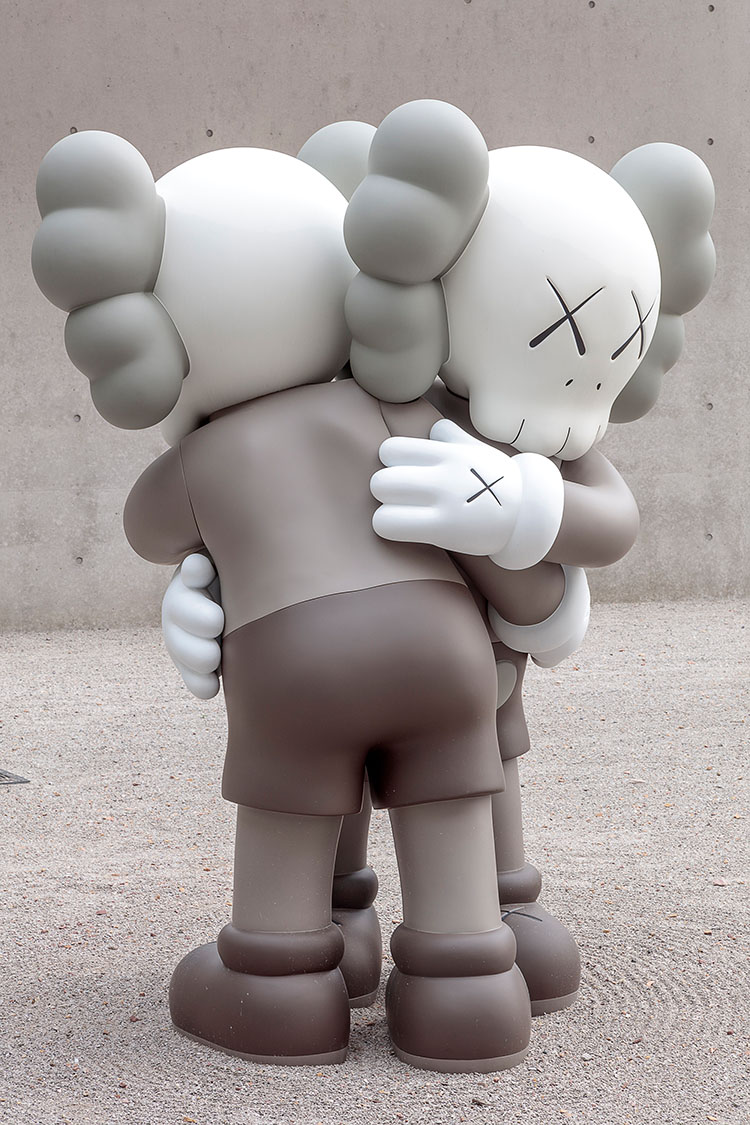 Accompanying the main exhibition, Kaws: Playtime is a dedicated playful kids exhibition that Kaws has created, introducing promising young artists of today to his creative approach and artistic methods of integrating pop culture into his work.
Kaws: Companionship In The Age Of Loneliness will be on display from September 2019 – April 2020 at NGV International, 180 St Kilda Road, Melbourne, Australia.
Image courtesy of JONTY WILDE