Turkish multi-disciplinary design studio ESCAPEFROMSOFA has recently refurbished this penthouse apartment located in Erenköy, a peaceful neighborhood of Kadıköy, a cosmopolitan district of Istanbul, Turkey. The four bedroom, 250 sqm apartment spreads out on two floors with living spaces and bedrooms on both levels and a spacious terrace on the upper floor.
Contemporary modern style shows itself through every detail in the house. Living space is a blend of minimalistic lines enriched with luxurious materials such as brass, various İtalian marbles used in furnishings. Iroko flooring gives the space a warm welcoming atmosphere. Custom-design wallpaper is the key element of the apartment.
Custom made midcentury style cabinets and storage units, premium solid wood and marble coffee tables tunes up with general aesthetics designed to comfort the residents. In every room furnitures are unique, mostly hand crafted, expressing a style variation in between them. This penthouse apartment opens to a terrace garden with a mesmerizing prince islands view through the living room.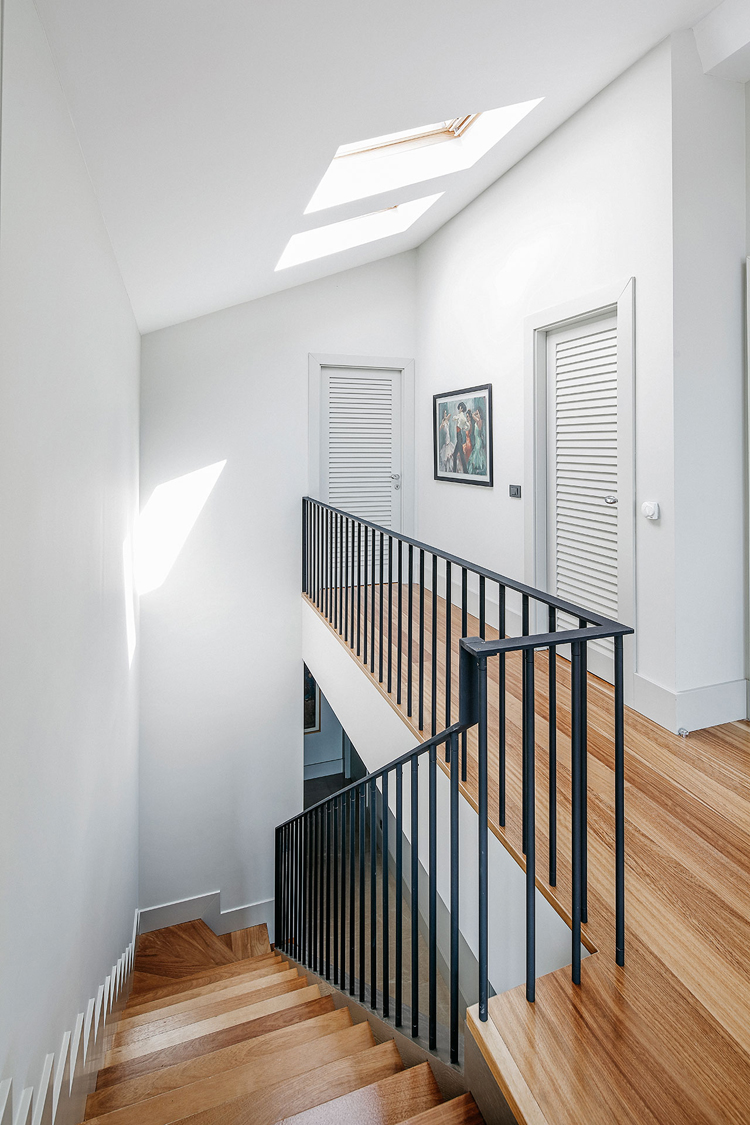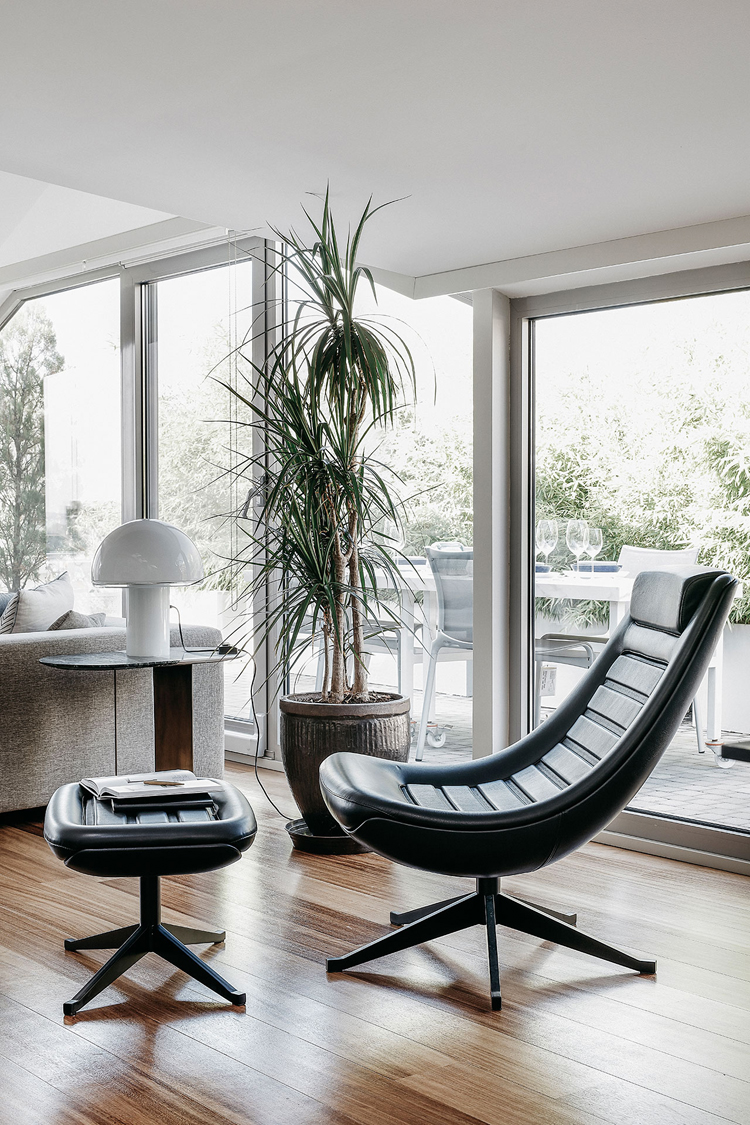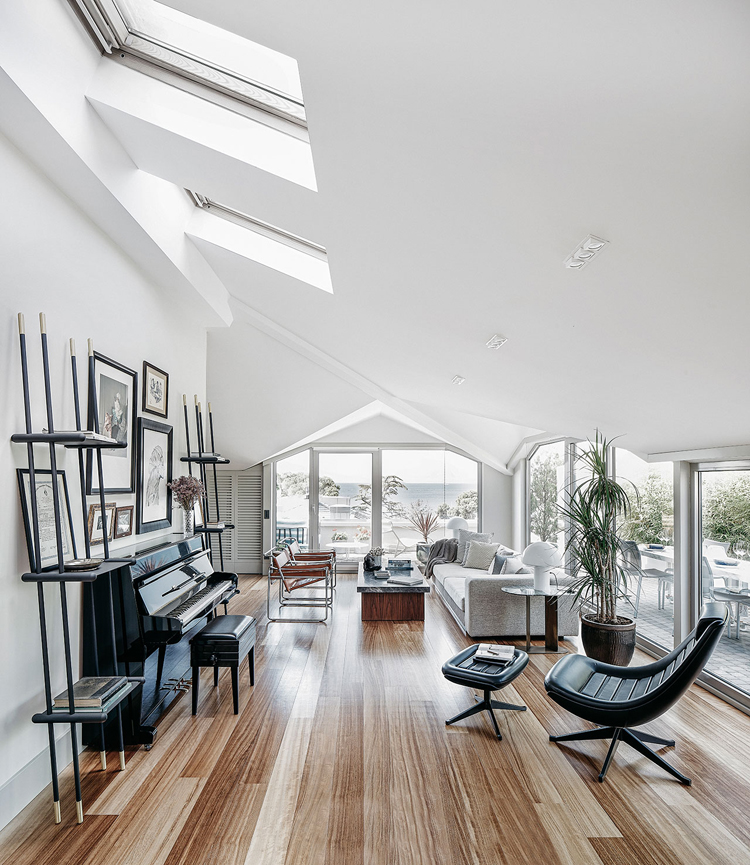 all images © Ibrahim Ozbunar