After designing a cartoon-themed interior for the first Stockholm offices of King, the company behind popular video game Candy Crush Saga, design agency Adolfsson & Partners was asked to build another office space in the city. This time the design team went back to the roots drawing inspiration from the Swedish nature.
The same inspiring and calming effect that you get from spending time in natural surroundings, Adolfsson & Partners have decided to apply to this new King office. To make the most of the natural light in this studio they made the glass-roofed well a local hero in The Forest, the centerpiece of this office.
From the moment you step inside the doors of new King office you are struck by how the design team took this concept to the next
level. The reception wall for example, is entirely covered in Norwegian lichen. That sets an immediate tone which progresses throughout the whole working area.
As you walk down the stairs to the open office, special built silhouettes of trees made from painted pine tree plywood enhances the scene. Combine that with soft woven fabrics and you have a result which is both organic and sculptural at the same time. This works well together with the color theme 
of warm green and different shades of grey on both floors, walls, textiles and tables.
The space should also provide different types of work places, weather you work from your laptop, the special built furniture and elevated hills or from a hangning basket chair. It allows the developers at King to be creative, something they need daily working on new games and apps.
Adolfsson & Partners also added a lot of real plants thats plays well with the earthy tones from the interior and adds up to build a fresh and authentic atmosphere.
Step into the office and you are greeted by a beautiful greenery – nature has made its way into the city and the concrete jungle meets the forest. With the help of interior and lighting design the visitor gets an experience that makes you think of John Bauer's magical forests.
To strengthen the forest theme an artificial stream has also been designed, a stream that flows and connects the different parts of the office. The stream is actually an interactive floor where people's steps get scanned and turned into movements in the water. Fish splashing in the water but hiding quickly when you walk passed and rippling water can flow between your feet.
As the lighting design reflects the changing seasons so is the water in the stream. At the touch of a button the stream turns into ice that cracks beneath you. The light and video effects are combined into highly realistic effects. The animals, fish and insects have an artificial intelligence, they can be chased away since they always look out for our footsteps.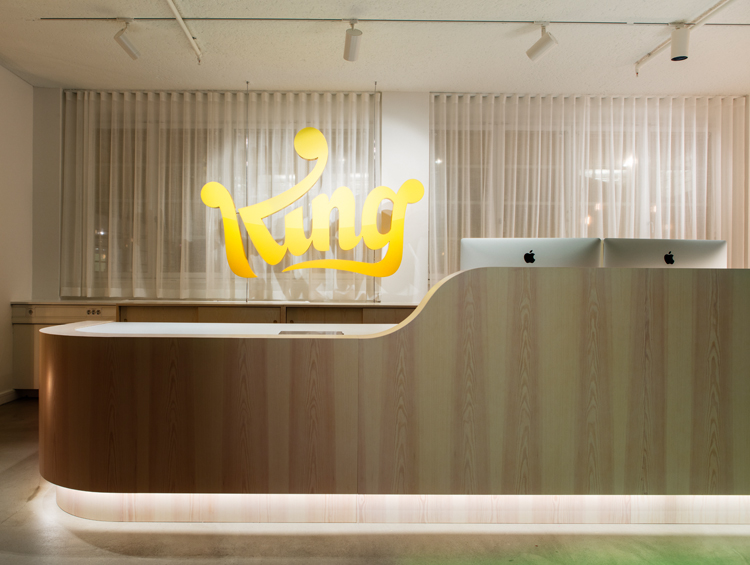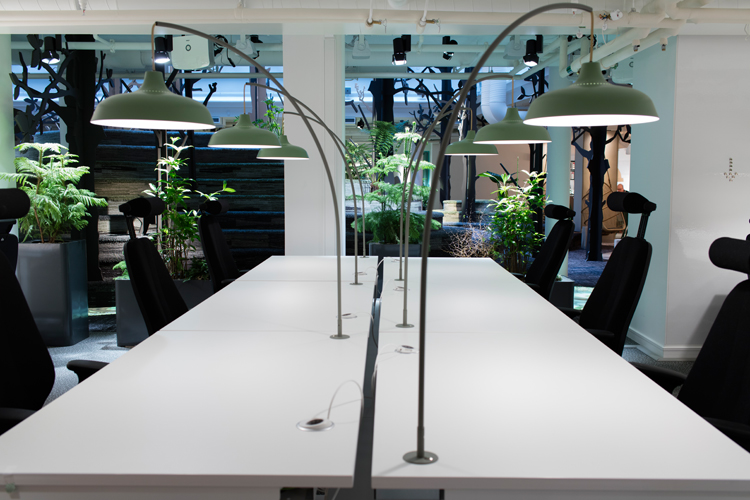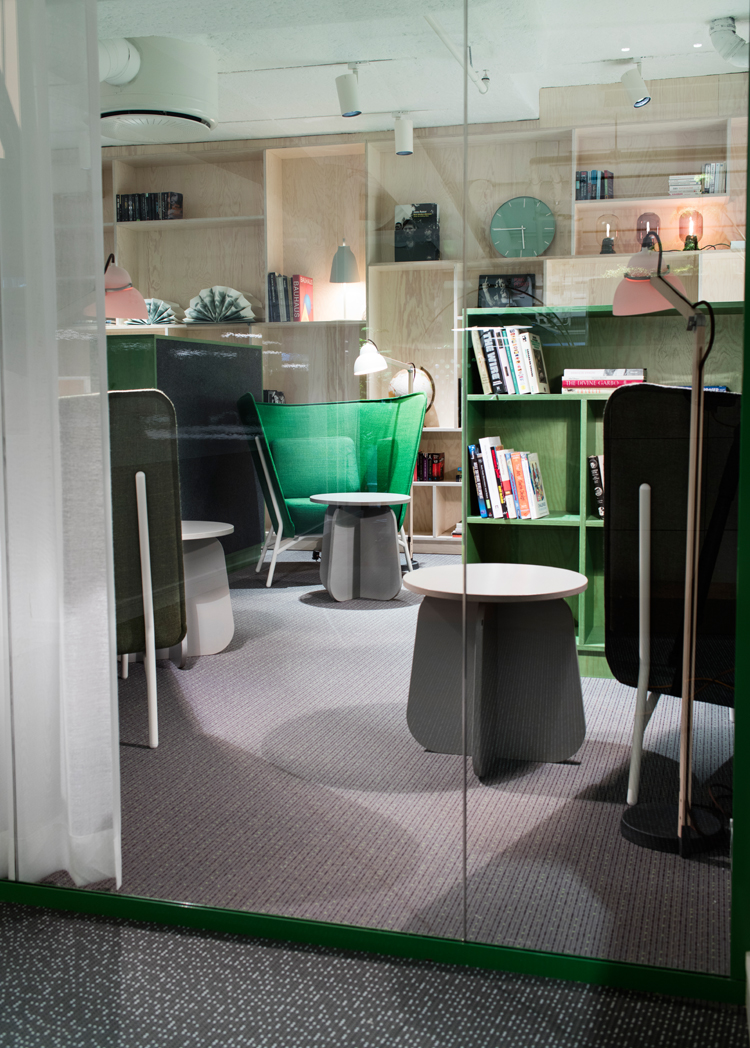 all images © Joachim Belaieff