This summer the Materials & Applications, an outdoor exhibition space in Los Angeles, hosts a controversial installation designed by Warren Techentin Architecture (WTARCH). La Cage aux Folles is what happens when an architect, a metal fabricator and 346 pieces of metal pipe come together to create a temporary performance structure and garden folly that is a free public playground throughout August.
La Cage aux Folles explores the little used craft of pipe bending in architecture and joins form, computational procedures, and fabrication processes. Using 'Schedule 40' steel tubes, the installation explores the idea of constructing parametric surfaces with fields of linear strands which simultaneously define variable spatial conditions in synchronicity with structural needs. The tubes are organized in shifting and layered continuities, using bends to transfer loads and rigidify the structure at the same time as conveying a sense of space and form.
M&A is LA's younger (and hipper) sister to London's Serpentine Pavilion and a known incubator for LA's emerging design talent including Ball-Nogues Studio, who went on to larger public commissions.
Materials & Applications is located at: 1619 Silver Lake Blvd, Los Angeles, CA, 90026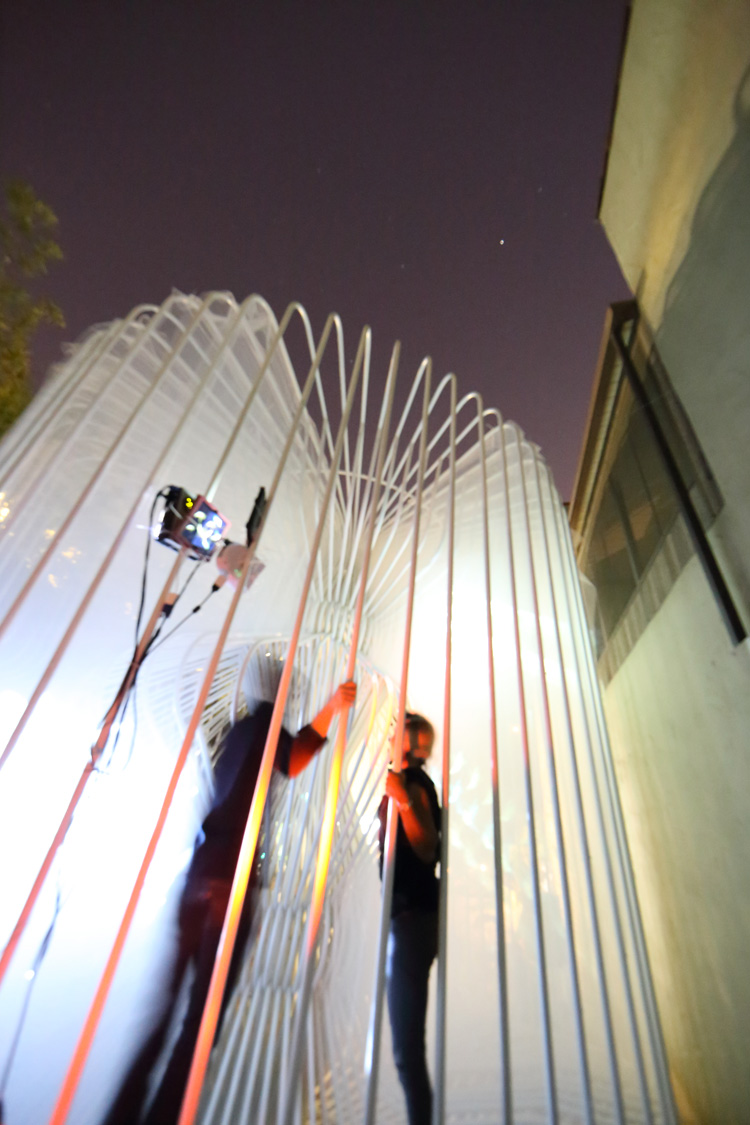 all images courtesy of M&A