Anonymous art group Luzinterruptus has recently realized a 'Labyrinth of Plastic Waste' for Poland's Katowice Street Art Festival. By using 6000 discarded water bottles artists created a 7 by 5 meter maze in which to play, get lost or simply walk, in an environment of mysterious shades. At night, the piece was transformed into a magical site, a kind of intimate and shining chapel, with walls made of plastic, almost monochrome mosaics.
The containers were deposited in transparent bags which artists have illuminated with LEDs and which were suspended by their handles from a metallic structure constructed of modular and reusable elements.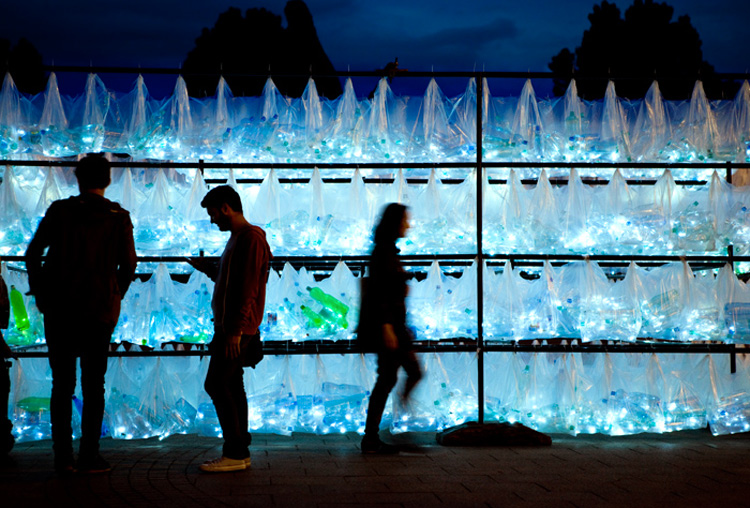 The piece could be enjoyed for 2 weeks, open day and night and at the end of this period, was completely disassembled and every part of the installation has been recycled.
all images © GUSTAVO SANABRIA