Housed on the 4th floor of Bund 22, a well-preserved building with more than 100-year history standing at the southern end of Shanghai's Zhongshan Road, the Asian-fusion restaurant Lady Bund designed by Dariel Studio shines the light on a new dining experience.
Built in 1906 in the "Electric Architecture style," Bund 22 is the only Century-old red-brick building on the bund, a new landmark standing out as an elegant lady in a red dress.
As the building itself harmoniously blends western architecture with Chinese culture, the owners wanted Lady Bund to be a worthy representative of East-West fusion. They therefore invited Thomas Dariel, Shanghai-based French designer, for his well-known talent to bridge and play with both cultures while being firmly contemporary.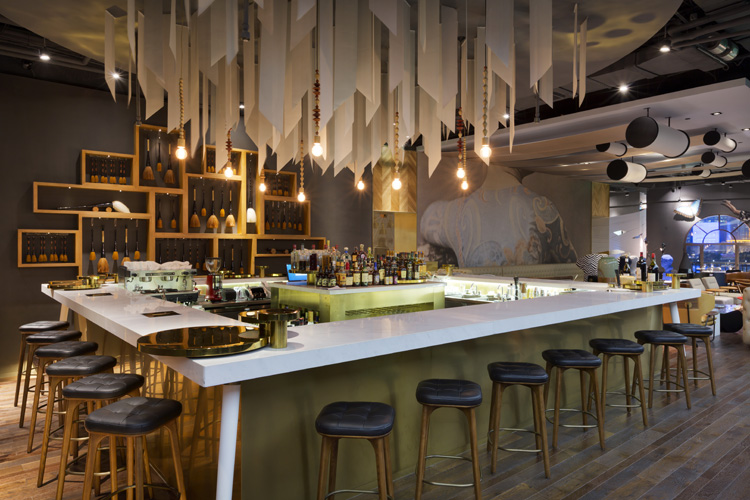 all images courtesy of THOMAS DARIEL STUDIO