LEGO has taken the covers off a new version of one of the most coveted nameplates in automotive history, with the unveiling of the two-in-one LEGO Porsche 911 Turbo and 911 Targa set that brings together two icons from the 1970s and 80s. The new two-in-one LEGO Porsche 911 Turbo and 911 Targa set can be built either as the fixed roof 911 Turbo model or as the open-roofed 911 Targa at one time, allowing fans to choose between classic coupe or convertible style.
Channelling the essence of the ubiquitous German sports car, the LEGO Porsche 911 Turbo and 911 Targa variants feature all the hallmarks of their namesakes, from the aerodynamic shoulder line to angled headlamps and sculpted bonnet with Porsche badge and rear-mounted flat six 'boxer' engine.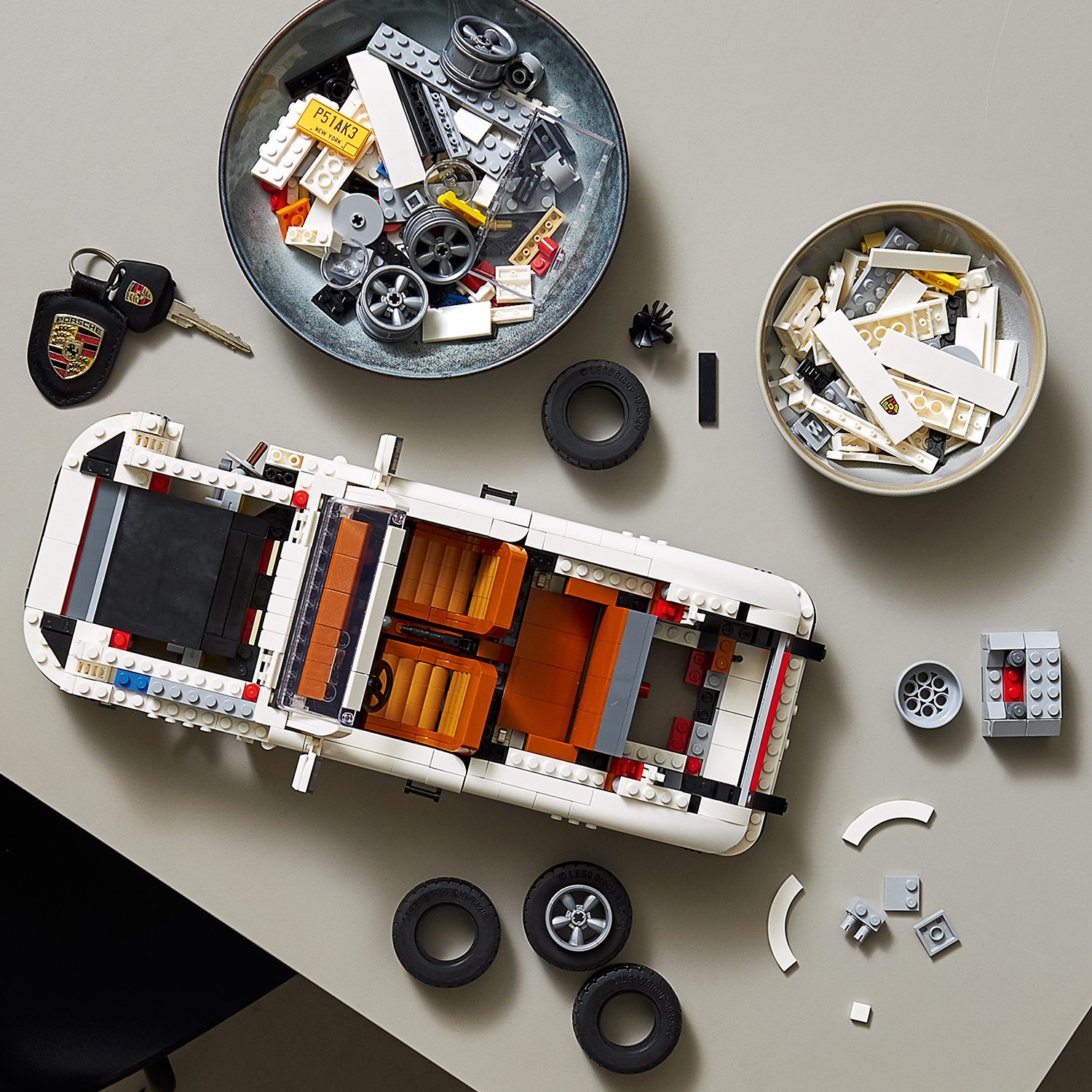 Beneath their elegant silhouettes, the LEGO Porsche 911 Turbo and 911 Targa variants hide a wealth of detail. On both versions of the model, the 2+2 sports seats and dashboard are finished in dark orange and nougat, an eclectic colour scheme based on contemporary upholstery options from the Porsche 911. Further interior details include a handbrake, gearshift and functional steering, while the front seats also tilt forward for access to the rear bench seats.
Several features which are unique to the 911 Turbo and 911 Targa variants of the set ensure they are equally characterful but distinct when built. The LEGO Porsche 911 Turbo sports distinctive Turbo badging, a wide rear axle, turbocharger and intercooler, denoting its blistering performance credentials. Its athletic look is completed with an integrated rear spoiler.
Meanwhile, the LEGO Porsche 911 Targa's roof is fully removable and can be stowed underneath the hood of the car. The iconic Targa Bar completes the look, along with Targa badging and a brick-built wraparound rear window.
To celebrate the launch of the LEGO Porsche 911 Turbo and 911 Targa, LEGO is also offering the first buyers the chance to receive a limited-edition LEGO Porsche owners pack with their purchase. The pack contains a certificate of ownership, an official LEGO Porsche card wallet and a set of four unique art prints based on contemporary Porsche 911 adverts, all presented in a smart collector's wallet. This highly collectible gift with purchase is available in limited numbers for orders of the set placed through the LEGO VIP loyalty program.
Members of LEGO's free VIP loyalty program will be able to purchase the LEGO Porsche 911 Turbo and Targa set starting today on LEGO.com. From March 1st, the set will be on sale exclusively in LEGO stores and on LEGO.com.