Leica Camera has introduced the first ever special edition Leica lens in a red anodised finish. With just 100 units available globally, this exclusive Leica APO-Summicron-M 50mm f/2 ASPH. will be available from December 2016.
The world's sharpest standard lens, the Leica APO-Summicron-M 50mm f/2 ASPH. is considered to be the reference model amongst standard focal lengths, and is recognised for its exceptional imaging performance, incredibly sharp reproduction of fine details, and high contrast rendition from corner to corner of the image frame at maximum aperture. The use of a floating element in its design ensures that this is also maintained at close shooting distances.
A total of eight elements is employed to achieve the extraordinary optical performance of this lens. Three of the elements are made from glass with high anomalous partial dispersion for apochromatic correction, and two have a particularly high refractive index. Based on original developments from the former Leitz glass laboratory, the use of these specially formulated glass types requires exceptional effort and many years of experience.
As with all Leica lenses, the Leica APO-Summicron-M 50mm f/2 ASPH. was designed and developed by Leica optical specialists in Wetzlar and represents the perfect combination of optical and technical expertise. Offering unrivalled reliability and enduring value, the lens is engineered from the finest, high quality materials and meticulously assembled by hand.
The Leica APO-Summicron-M 50mm f.2 ASPH. in red anodised finish is scheduled to be available from 9 December 2016, for $8,950 USD.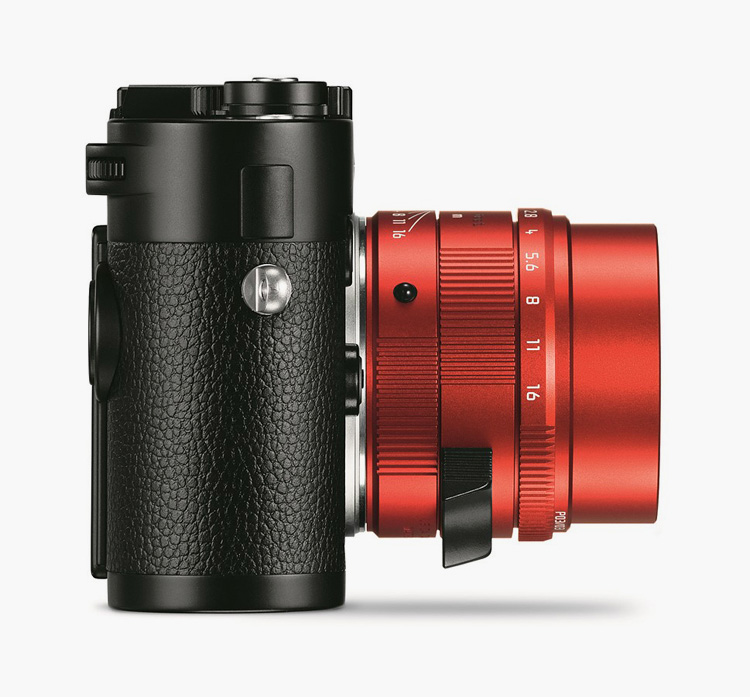 all images courtesy of Leica Camera