Deliveroo has unveiled its new high street concept located in Wan Chai, Hong Kong created to allow multiple restaurants to operate from one convenient location. Customers use the Deliveroo app to order their food and upon arrival unlock their very own heated cabinet to collect their food. Customers also have the option of placing orders using the in house iPads and can watch their food being prepared on VR headsets while they wait. 
Each restaurant is allocated its own kitchen space with Deliveroo providing the catering equipment and related services, meaning that restaurants only need to invest in manpower and the ingredients needed, without the capital risks of renting their own kitchen space. A smart approach of spreading the risk between 6 separate kitchens all under one roof offering up to 16 different food offers. 
The first site in Hong Kong is designed by London-based design agency 3stories responsible for projects such as Brasserie Blanc, Roast Kitchen and The Court, a private members club soon to open in Soho London. 
"We wanted to create a concept that reinforces the simplicity and confidence of the Deliveroo brand," says Jordan Littler, founder of 3storeis. "Our approach was to strip back the core components of the traditional takeaway in order to maximize on the visual impact, making it easy for customers new or existing to understand the offer. This design also allows for a scalable concept that can be easily rolled out throughout multiple sites around the world, either staffed or unstaffed."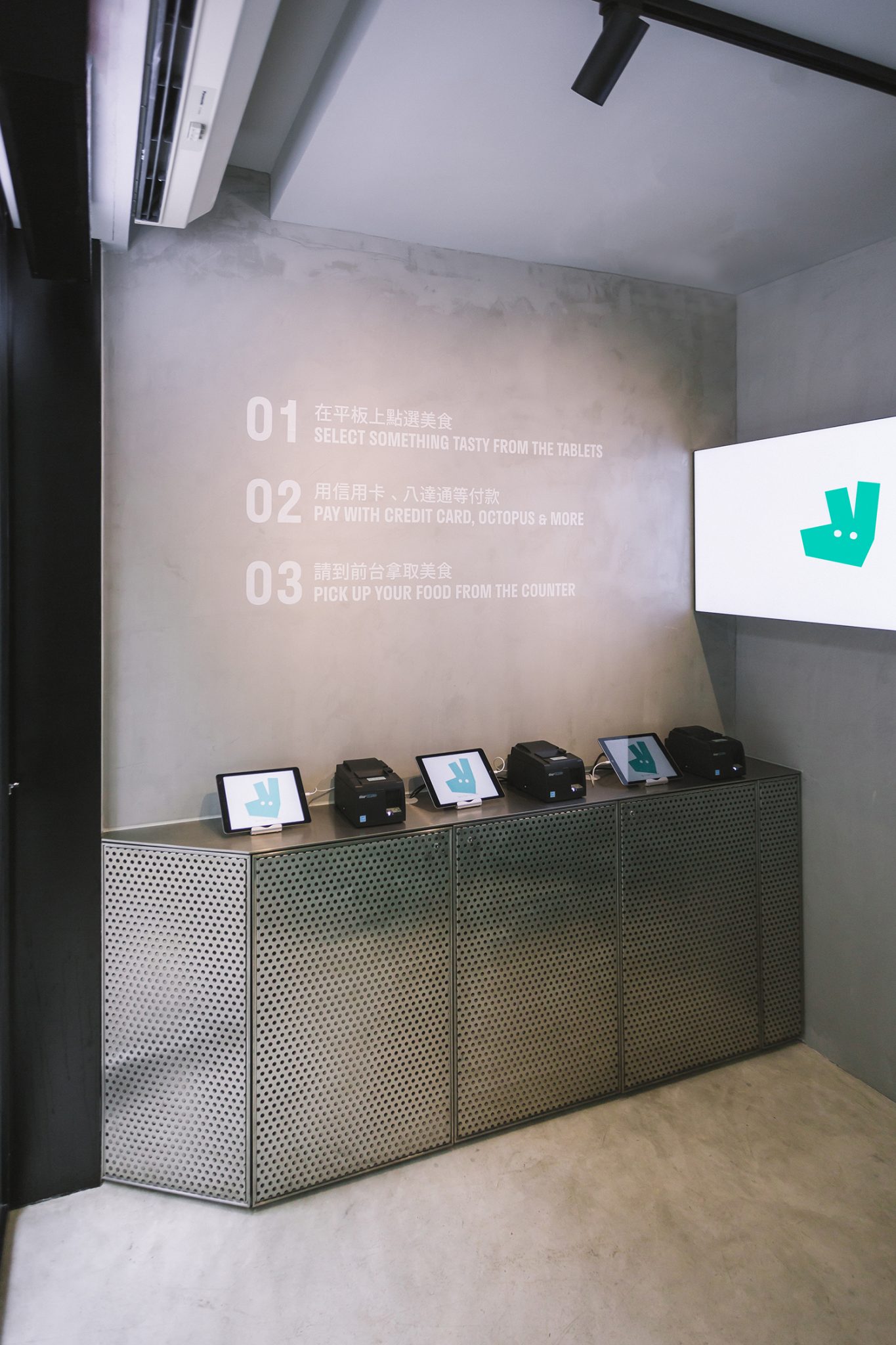 The interior has been designed with a simple material palette of galvanized steel, perforated aluminum, and concrete. The use of the iconic Deliveroo teal makes for a bold design that stands out on the high street amongst its competitors. External and internal signage is clear and easy to read, allowing the individual offers to use their own branding for customer recognition. 
"The high street is struggling, especially with high business rates and more consumers ordering online," concludes Littler. "Concepts like this are a response to the current climate and more importantly they give small restauranteurs the opportunity to have a presence on the high street which previously they would not have been able to afford." 
Comments
comments