To update the visual identity of their brand, Lily Nails — a nail and eyelash salon that owns numerous chain store in China — commissioned Arch Studio to design its new store in Yau Tang Shopping Centre in Beijing.
The starting point of this design is to create a relaxed, cozy and natural experience environment, where customers can relax themselves and feel like being in a garden. A circle of 8mm thick white perforated steel plate extends from the mall corridor to the inner store; this helps to create a soft and pure curved space.
Different from seat arrangement of traditional nail salon, the six seats here ares enables customers communicate happily while doing their nails. LED light film together with spiral steel plate creates soft and well-distributed interior light. As the green background of the whole space, the plant wall makes the new space full of vitality. The gap between helical curve and the original square store forms other ancillary spaces naturally such as front desk display area, plant landscape and employee service area.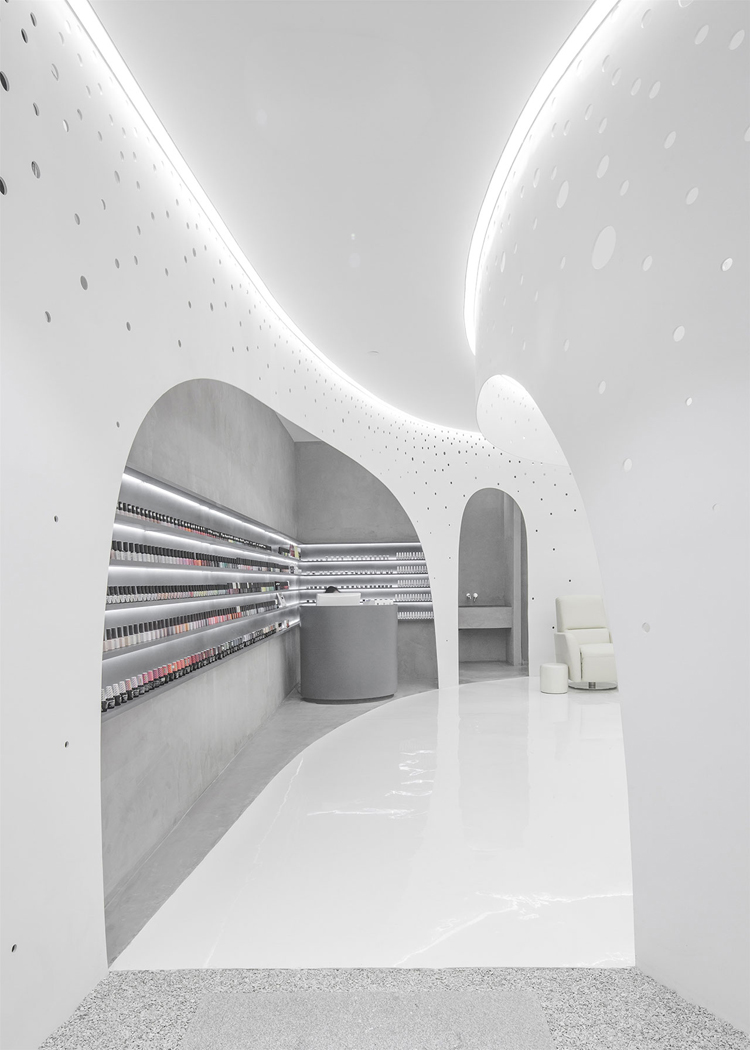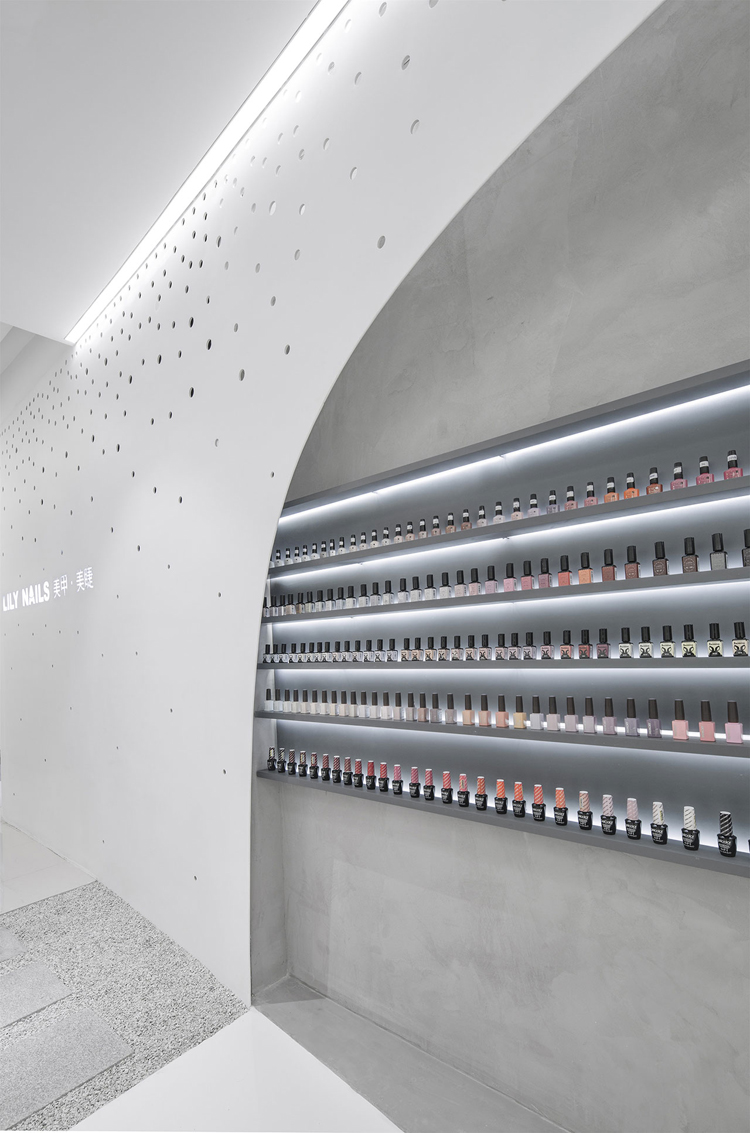 all images  © Jin Weiqi