Forming an unmissable addition to the LFA's ongoing season of events and installations and the City of London Corporation's outdoor arts programme, Liminal– a major new artwork next to the Thames created by Wolfgang Buttress – has been unveiled opposite the Tate Modern on the north bank of the Thames.
The installation alters the perception of its viewers through a variety of mirror, satin and matt aluminum panels. The artwork by Wolfgang Buttress encourages passers-by to look through the kaleidoscopic lens which shapes an architectural painting of the Thames.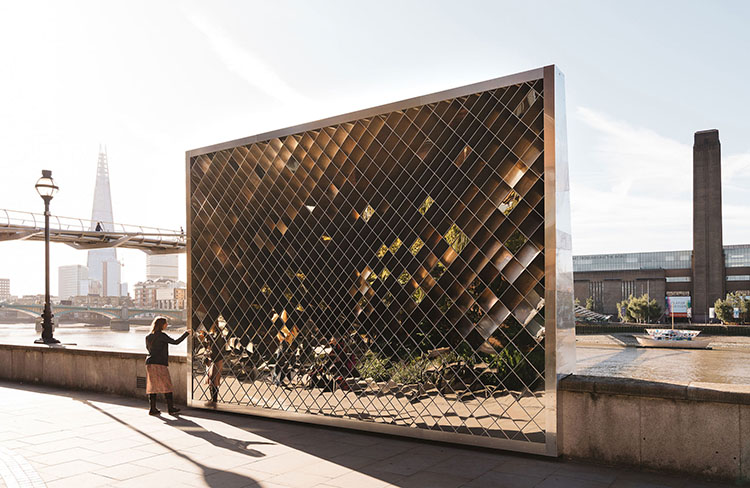 Inspired by J.M.W Turner, Whistler and Claude Monet paintings of the Thames, Liminal aims to reflect on the rivers opaque and mysterious quality. The 44.5-meter-high installation also comes with an app. Connected with a sonar buoy it expresses the real-time movement of river life and currents as light and sound.
Tapping into the Thames' ethereal qualities which are rarely seen from its surface, the artwork encourages the public to view the river through a mercurial and kaleidoscopic lens, creating an 'architectural painting' of the river and its context. With this, Liminal blurs the boundaries between 2D and 3D, using a variety of mirror, satin and matt aluminum panels to focus and alter viewers' perception and experience of the river.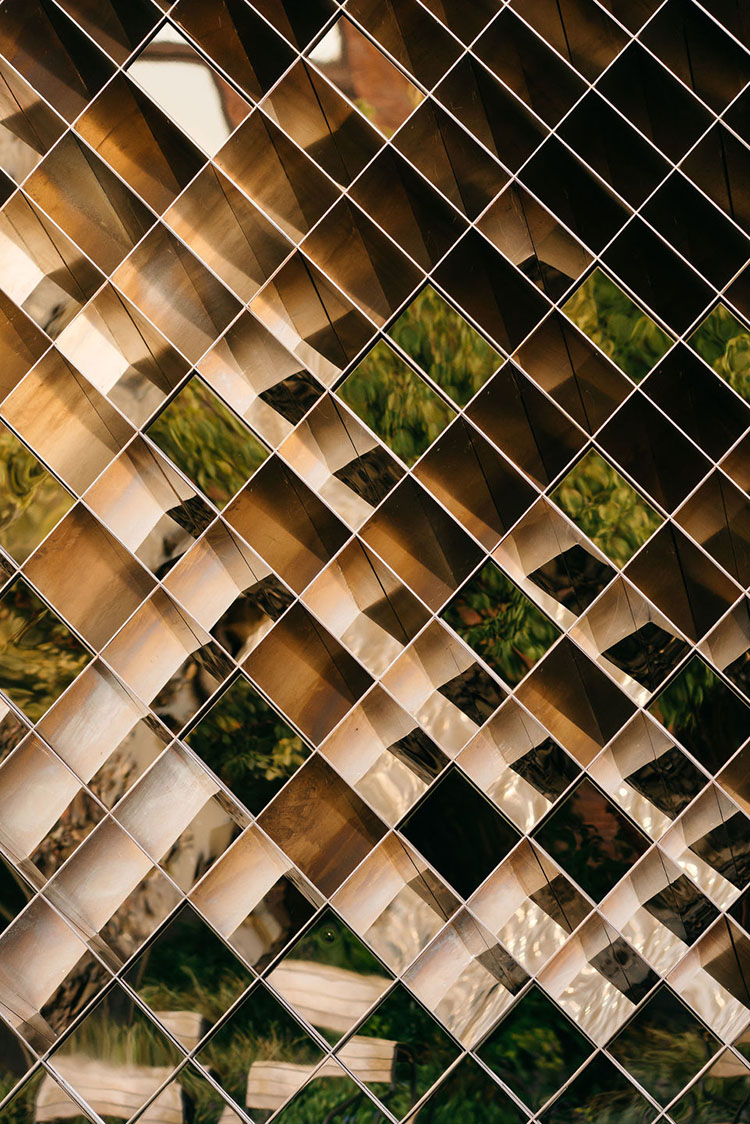 Shaping an emotionally engaging experience of the water, the fascinating artwork encourages greater public interaction with what many see as London's biggest physical boundary, the Thames, as it inspires people to pause, reflect and experience the power and beauty of the river.
The installation is also a key viewing point for Illuminated River, the world's longest public art commission, the first phase of which was launched this summer across London, Cannon Street, Southwark and Millennium bridges. Fantastic Feats: the Building of London, the City Corporation's six-month programme of public events (31 May – 1 December), includes Liminal in its celebration of London's long-standing history of architectural and engineering firsts, which will examine how these innovations have contributed to improving the lives of Londoners over the centuries.