Israeli firm Hankin Shavit Architecture & Design refurbished this 95 sqm loft on the 12th floor of a prefabricated exposed concrete building built in the early 60's. From the loft, found at the top of the building in southern Jaffa, Tel Aviv, there are some spectacular views of the Mediterranean Sea and the ancient neighborhoods of Jaffa and Tel Aviv.
The loft was designed by the office of the Zohar Shavit and his partner Irit Henkin, who decided to demolish the interior walls, also, the old floor was dismantled and a wooden deck made of Gushen Pine board was laid and allowed the concealment of the new electricity and plumbing infrastructure. The pine deck was colored in light grey oil paint which integrates with the grey sky and sea in the winter.
The loft which combines an interior design and architectural studio, with a residential interior, is divided into two main parts: A large space which includes a living room and a spacious work area and in front of it, a bedroom, bathroom and toilet. The free standing column helps define the various spaces, separating the living room and work area.
The dining table is in fact a seating bar, a sniper weapon cleaning table; the table is placed on a three-dimensional patterned concrete floor that defines the scope of the kitchen from the rest of the loft space. The work area's desk is made of oak and was designed by the studio. Crystal lamps from the 50's were hung on the bare concrete column. A round dining table, purchased in Jaffa's flea market, is positioned next to the column, on its other side, and around it are yellow Eames chairs.
A large industrial aluminum profiles library is also prominent in the living room, the library was built around the air conditioner and it contains an archive, a library and a presentation of the studio's projects.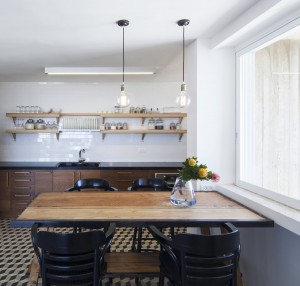 The bathroom and toilet doors were purchased at Haifa's flea market; the doors were dismantled from a 20's eclectic building and were renovated and refurbished by the studio. The shower floor was inspired by a Cuban pattern. The sink in this area was placed on a clear pine surface that was to the legs of a diamonds polish machine.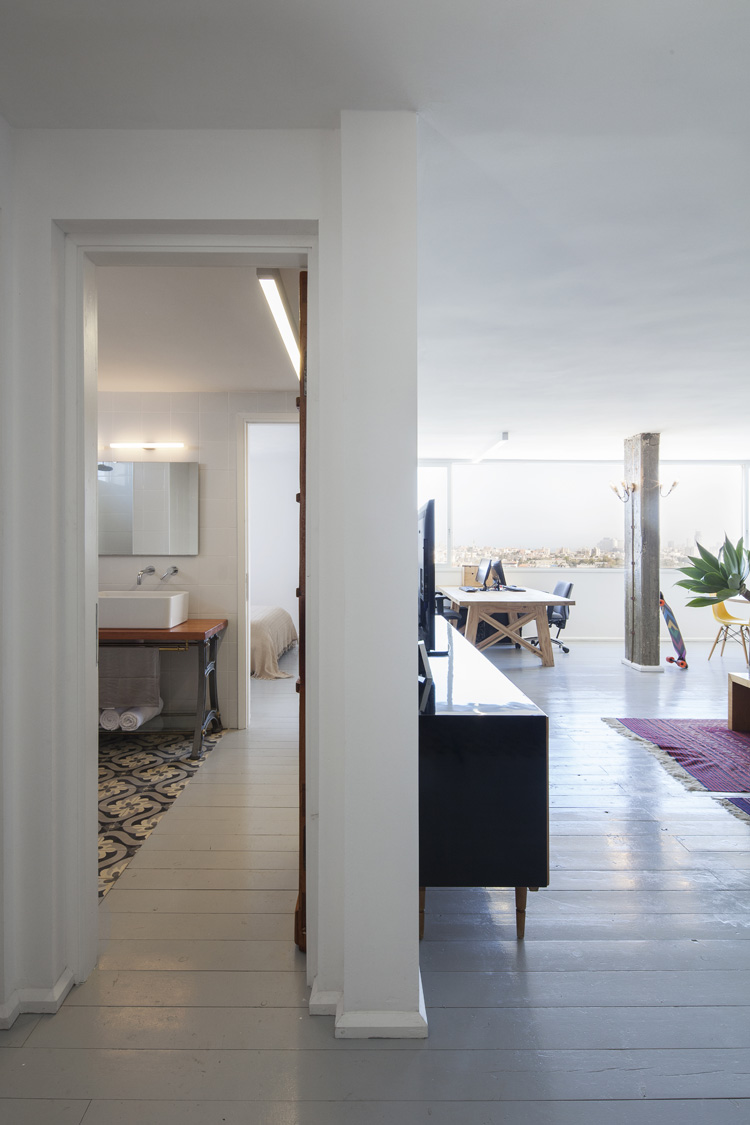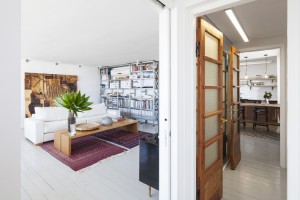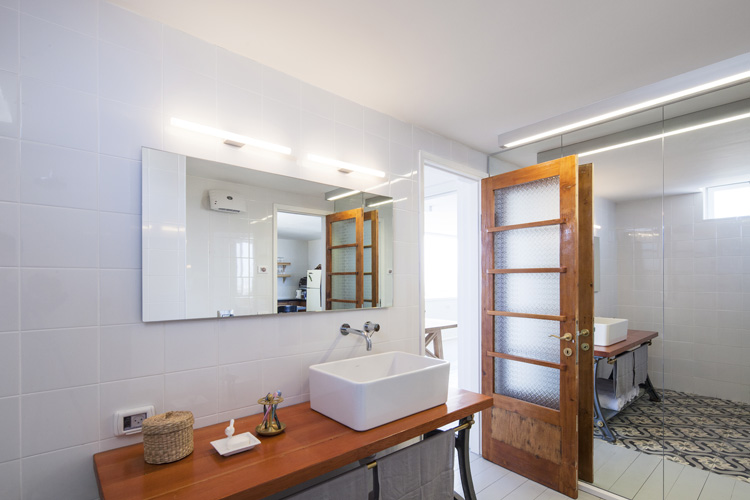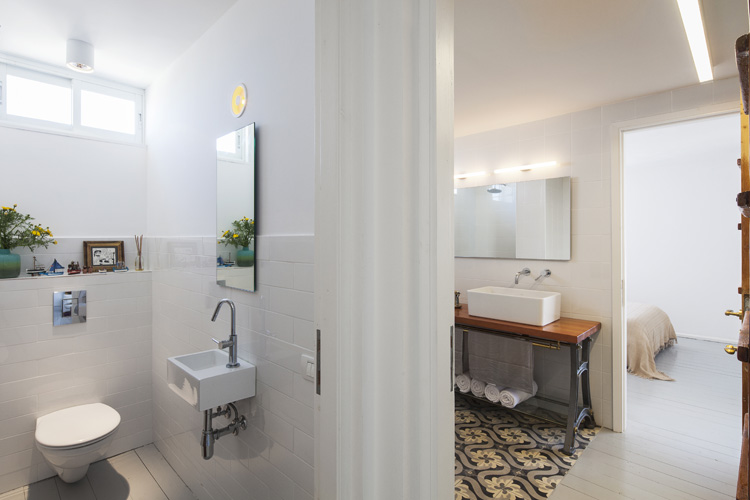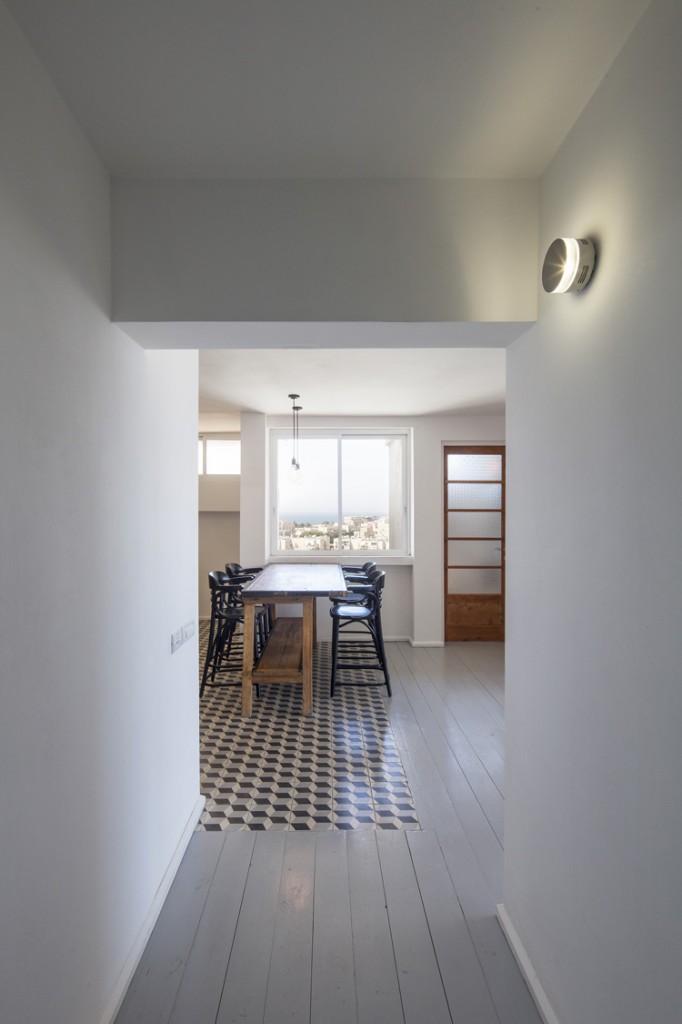 all images © AVIAD BAR-NESS