Dutch architecture and interior design firm Standard Studio has converted an old sugar refinery on an Amsterdam canal into contemporary loft. Situated on the Bloemgracht the loft house covers an area of 150 square meters. When the client, a young stock broker bought the house, it was completely covered in plasterboard, lowered ceilings and lots of tiny rooms without a clear function. The goals of Standard was to create the opposite; an open plan interior for the real 'loft' feel.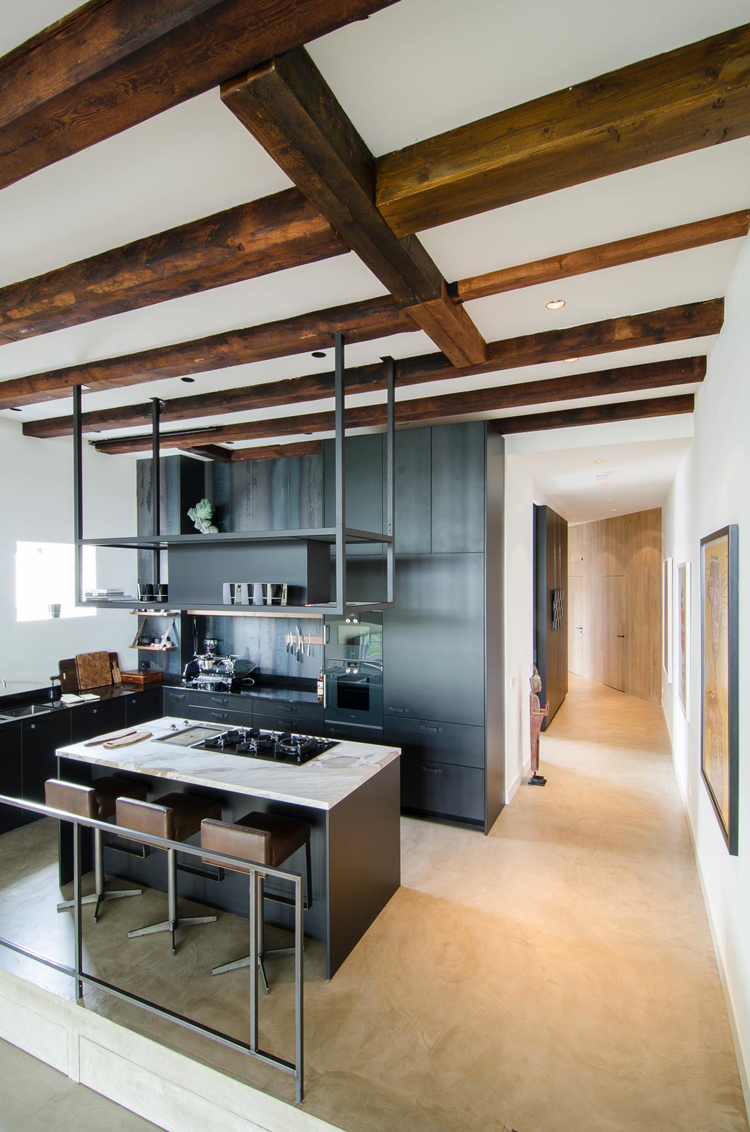 The apartment was completely gutted and given a new look, yet the traditional essence and structure still remained. The wooden beams create warmth and a sense of nostalgia, which, when combined with the modern design results in a harmonious beautiful interior. The materials used were all very basic; concrete, oiled oak and unfinished hot rolled steel. It gives a beautiful contrast with the plants, loose furniture and art.
In the front of the house, the facade side with a view on the Bloemgracht (meaning "flower canal") the architects, Wouter Slot & Jurjen van Hulzen designed the living room and on a split level the bar and dining area. There's a great kitchen made from mat powder coated steel with marble tops and perfectly integrated high-end equipment. On the backside of the kitchen wall they created a walk-in closet and bathroom with 2 rainfall showers. This all together is one of two functional units in this open plan layout. The other multi functional unit is created in the corner next to entrance and holds the sauna, spa, shower and restroom.
The remaining space is the bedroom, office and bathing area (with freestanding bath) in one. A multi functional big black book is holding the library, the bed and art. And it has the possibility to close it all off with sliding doors nicely detailed away in this bespoke furniture piece. The end result is a stunning, contemporary loft that embraces the original character of the building.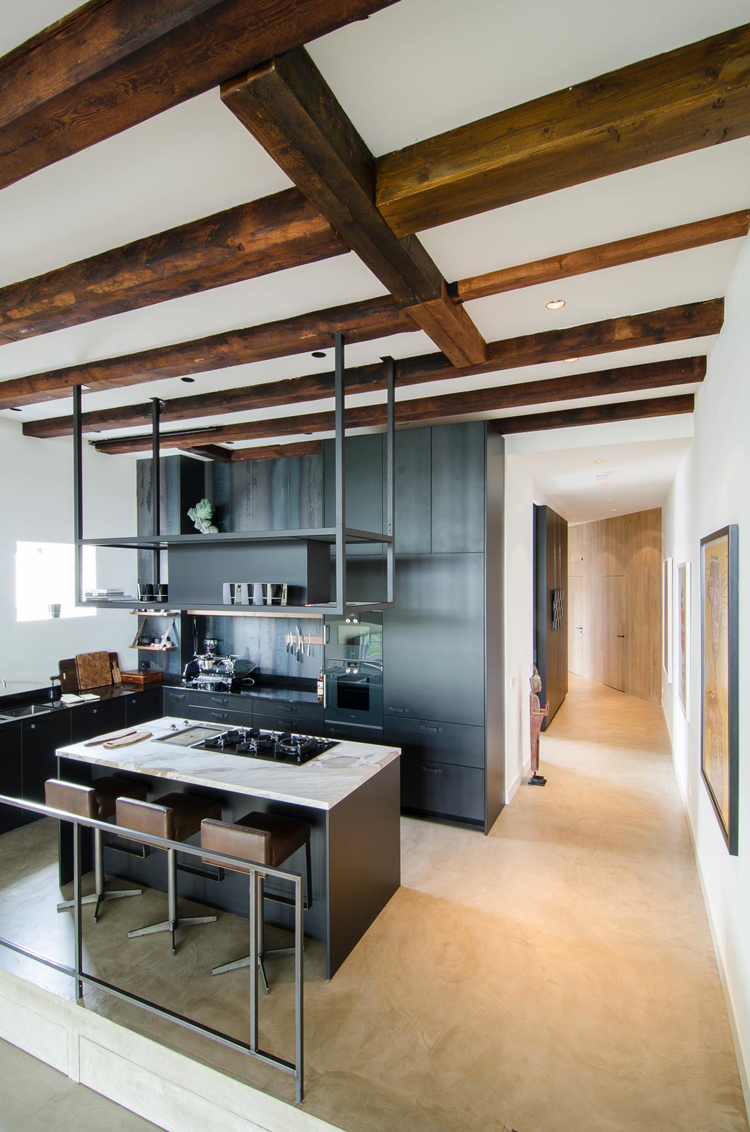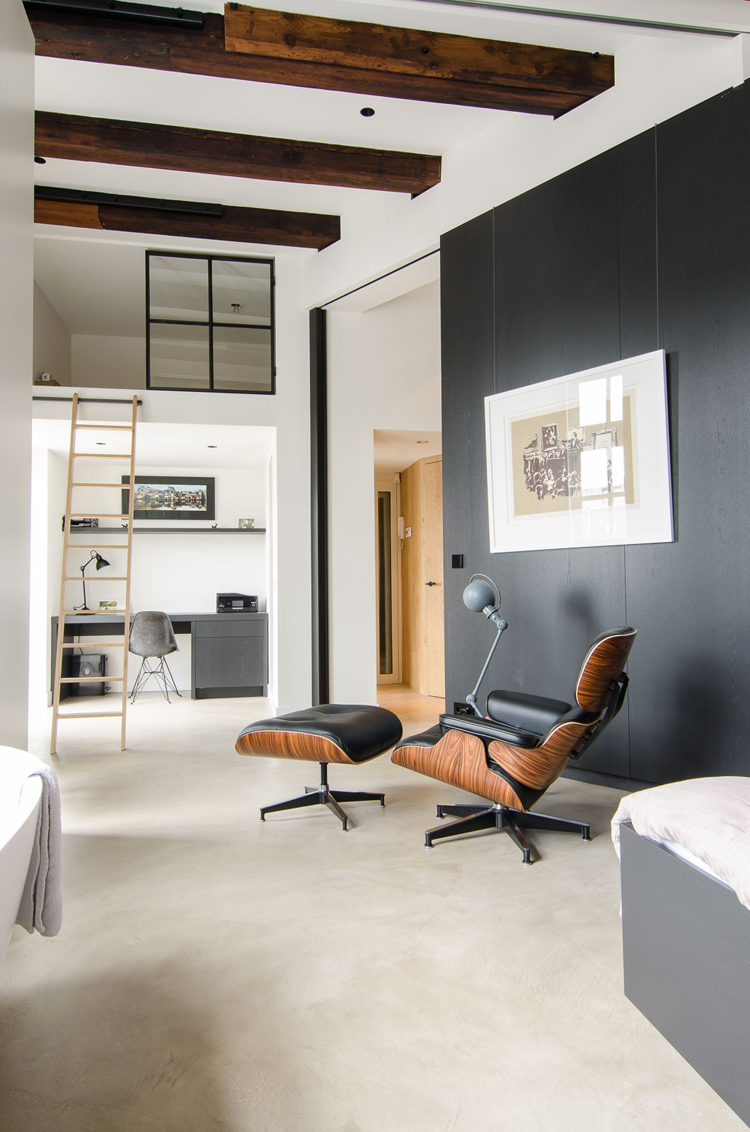 all images © Standard Studio