Colorful, international, sustainable. With the redesign of the LOQI European headquarters in Berlin, the lively creative DNA of the globally active young company was implemented in a congenial brand appearance. New work and activity-based work are merged in a new 'airy activity office'. The Workspace is treated like living, breathing organisms that adapt to accommodate the team deciding on flexibility, autonomy, and the ability to choose when and how they work.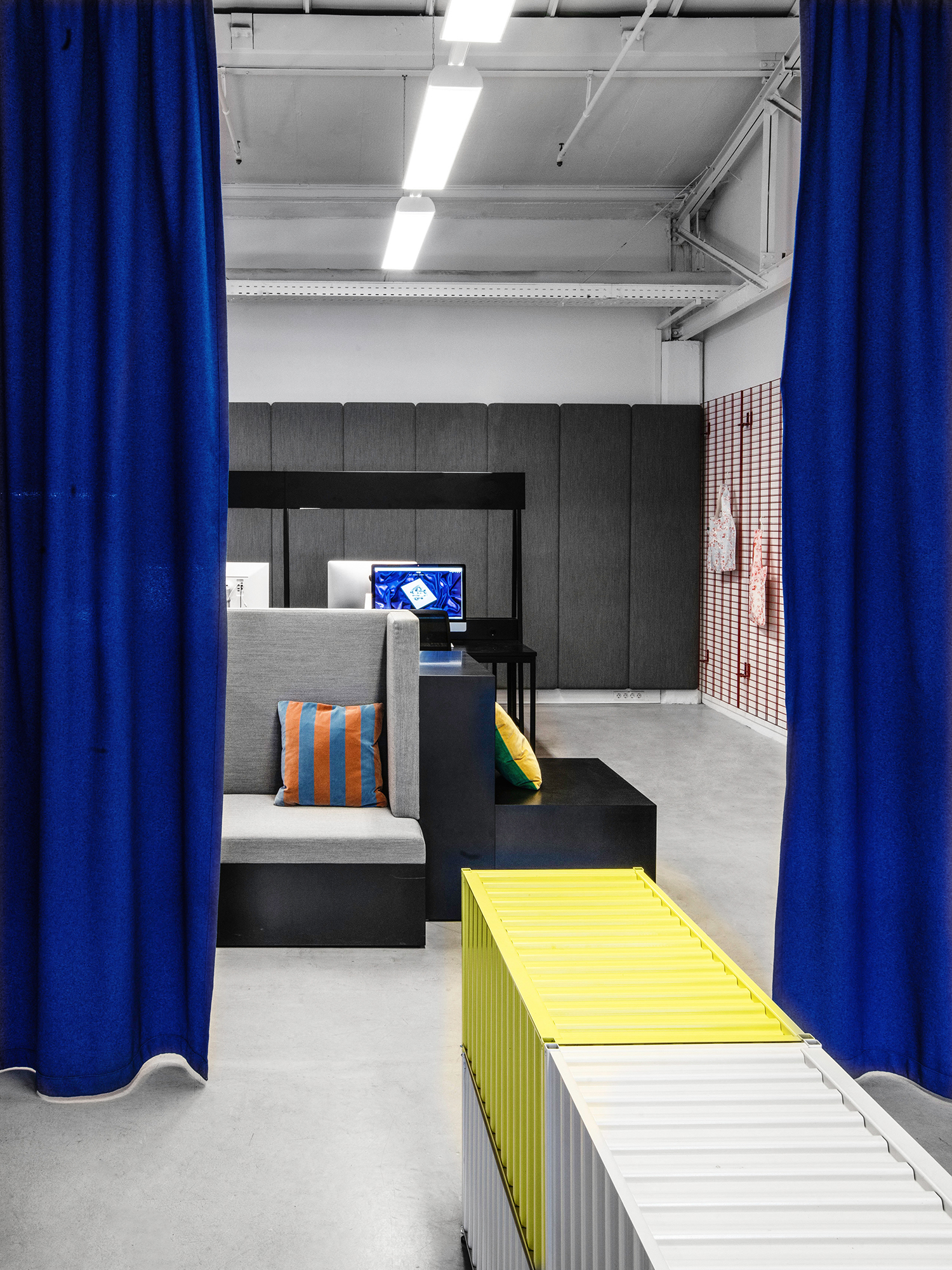 Created by Tina Bunyaprasit and Werner Aisslinger of Studio Aisslinger the result is an office space of a different kind, a lively and inspiring working landscape breaking through the grey schematism of standardized workstation units – a work environment as a holistic experience.
The ongoing office discussion related to New Work and Activity Based Work has in 2020 been pushed into the background by the conception of the Post Pandemic Office. This more socially distanced office with its 'six feet office' workstations closed plan designs, wider corridors and doorways, special partitions and touchless controls is not so much a new work philosophy but a technical driven optimization of a building equipped with hygiene touchpoints contactless technologies and the creation of oneway flows in buildings.
New offices being planned for the near future will less emphasize communal coworking areas but nevertheless we all need new spaces for interaction or idea generation and collaboration.  The 1000 sqm LOQI hall with an open ceiling structure has become a complex, constantly changing conglomerate of working areas, break-off units and work capsules.
The cycle of a sustainable production and lifestyle is seen less as an urgent necessity than as an opportunity, recycling and upcycling not only as a daily office routine, but as a design impulse. Striking fabric curtains, transparent folding screens, materials and colors moderating the transition between the different working areas.
Sitting at ones desk or standing at a high table, debating the most recent project at a round table or thinking through an inspiring design, secluded in the work capsule that shields all noise from outside – flexible and open, the room adapts to the respective needs, creating space for playful creativity, for that dance of mind and body that is needed to gain new ideas.