In recent years, Louis Vuitton has affirmed its engagement with the world of art through a series of high-profile collaborations with the most influential artists of our times. In the French House's latest collaboration, Louis Vuitton is working with the New York-based artist Jeff Koons to create a new range of bags and accessories.
One of the most widely recognised figures in contemporary art, Koons has brought imagery from his long-standing 'Gazing Ball' paintings – a series of large-scale hand-painted reproductions of works by the Old Masters – to a range of Louis Vuitton products. His re-creations of masterpieces by da Vinci, Titian, Rubens, Fragonard and Van Gogh have been transposed on to such iconic Louis Vuitton bags as the Speedy, the Keepall and the Neverfull.
"Pushing its know-how to new limits, Louis Vuitton has employed the most advanced techniques and craftsmanship to faithfully reproduce the artworks on the canvas of the bags," explains the French fashion house. "By re-presenting these celebrated pieces on Louis Vuitton bags, Koons once again invites viewers to consider these works anew, opening the museum to the world and encouraging us to experience the old masters in novel ways."
Each bag in the Masters collection is emblazoned with the name of the original artist spelled out in gold letters, along with some of Louis Vuitton's signature flower symbols.
The collection launches on 28 April 2017, and also includes a series of scarves.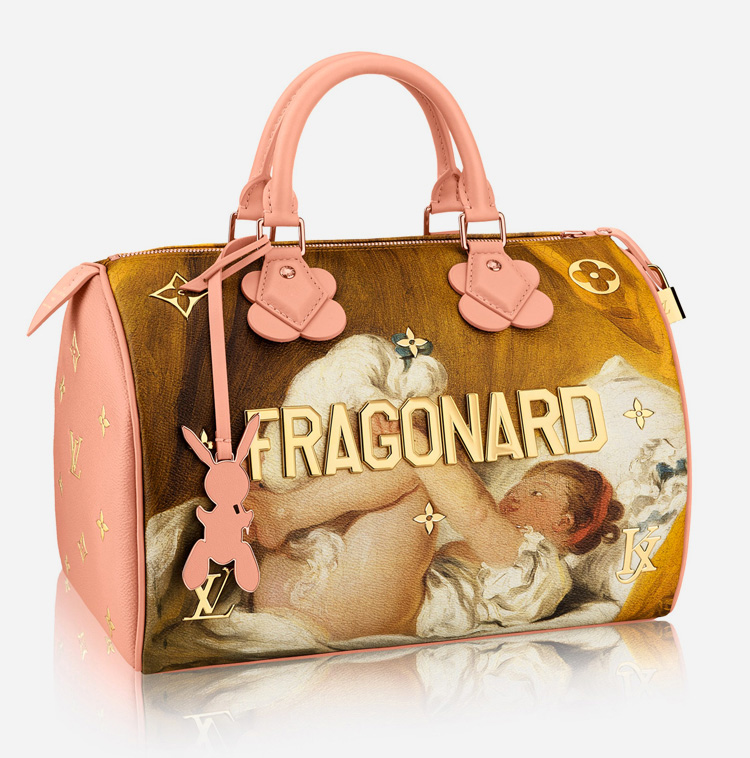 all images and video courtesy of Louis Vuitton