Renowned Japanese designer Tokujin Yoshioka has teamed up with Louis Vuitton to create the Blossom Stool as part of the Objets Nomades exhibition at Design Miami 2016. With an overlapping structure, Yoshioka reinterprets the iconic and symbolic brand message inspired by the four-petal flower Monogram.
"Neither shape nor function. I always try to invent something beyond forms," explains Yoshioka. "I wanted to create something iconic which strongly symbolizes the philosophy of Louis Vuitton, and I created an object that is universal and timeless."
The structure is made of four golden petals that interlace in the shape of a seating, conveying the brand's long craftsmanship history and techniques. "My impression of Louis Vuitton is the quality and art of craftsmanship and manufacturing cultivated in the brand's long history" says the designer. "I thought I would like to re-interpret the philosophy of Louis Vuitton to create a work which travels through the time of history and future with my expression and techniques, and express the new journey through time."
Louis Vuitton's Objets Nomades exhibition will be on show until the 4th December at Design Miami 2016.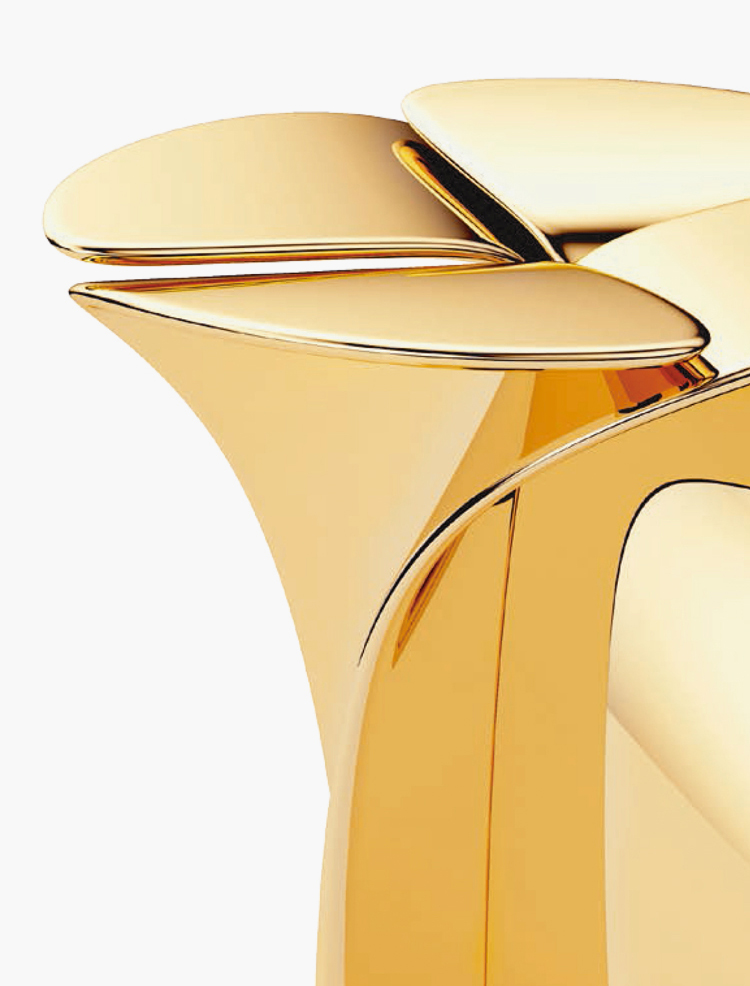 all images courtesy of Tokujin Yoshioka