On the occasion of this year's Milan Design Week, Venetian glassmaker Salviati has teamed up with  Italian designer Luca Nichetto and Ben Gorham, to create Pyrae and Strata, two immersive installations that explore the theme of modularity with glass.
For the first edition of Decode/Recode, Salviati chose to collaborate with Luca Nichetto – internationally renowned designer born in Murano, that designed for Salviati, when he was 23 years old, the first piece of his career – and Ben Gorham – creative and founder of Byredo, prestigious and groundbreaking brand of fragrances and accessories.
Composed by two different installations named Pyrae and Strata, the Decode/Recode event occupies two spacious warehouses in the new Ventura Centrale district. The Pyrae hall hosts 53 illuminated gures, each formed by the simple stacking of unique hand-blown glass elements. Composed in different sequences and placed upon each other, 25 unique modules, each formed using 10 traditional making techniques and 15 colours, allow for the creation of over ten-thousands of unique combinations, populating the space in a diverse and multicultural array.
"A fascination for the depiction of human forms through culture and history – for the idea of character – here materialises in 53 different objects," explains Luca Nichetto. "Exploring the expressive potential of Salviati glass, we used colour and technique to design simple modules that, combined, introduce the possibility to create more than 10.000 unique and original gures, no-one the same, each one beautifully proportioned."
A study in modularity, expressed through the layering of delicate and unique glass elements, characterises the Strata hall – where large-scale configurations of a repeated module showcase the potential for organising a single piece into a powerfully unique composition of size and colour.
"Because of the qualities of glass, we could develop the concepts of stackability and layering. The interaction of each piece determines variations in colours, textures, gures: it was natural to think how glass interacts with other parts and with the light" says Ben Gorham.
"Collaborating with such creative personalities has allowed us to explore a new take on a material that we've mastered for a long time, and to explore new production techniques as well as new applications. It was also an occasion to honor the spirit of Salviati's extraordinary lighting collection of the 60's and 70's, that gave the company international fame and prestige" says Dario Stellon, Executive Member of Salviati.
Decode/Recode has been displayed at the new Milan design district Ventura Centrale. Also Lee Broom has choosen the new district to show his carousel filled with products he has designed over the past decade.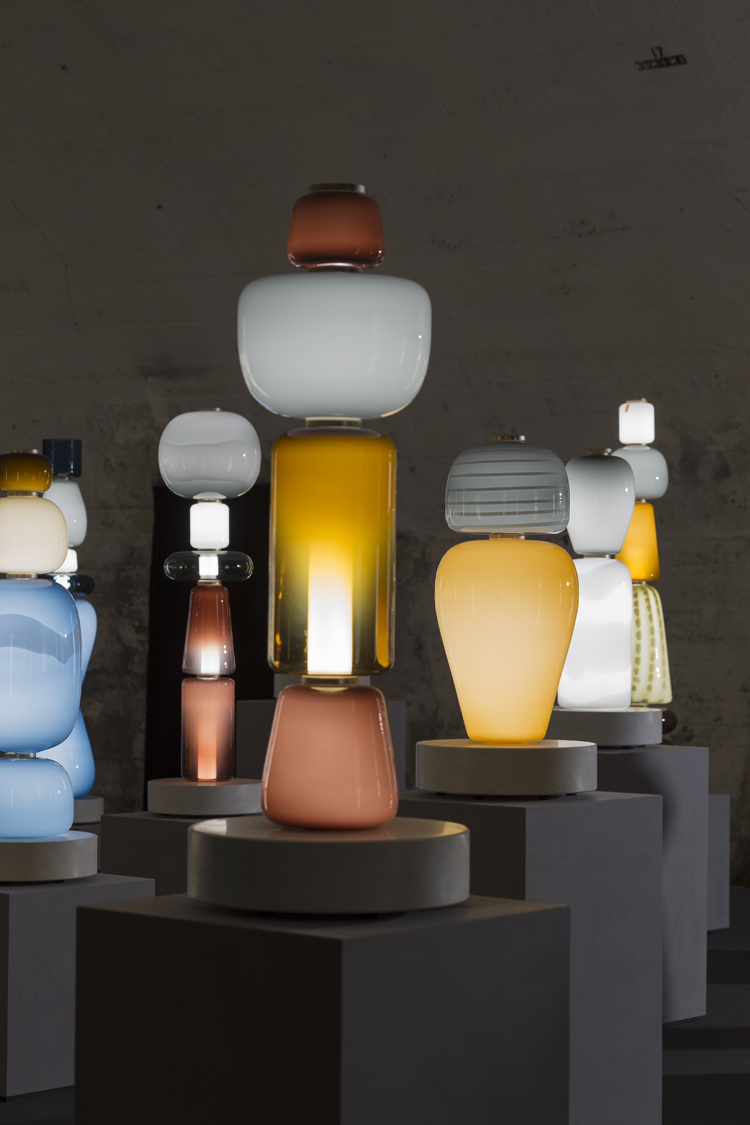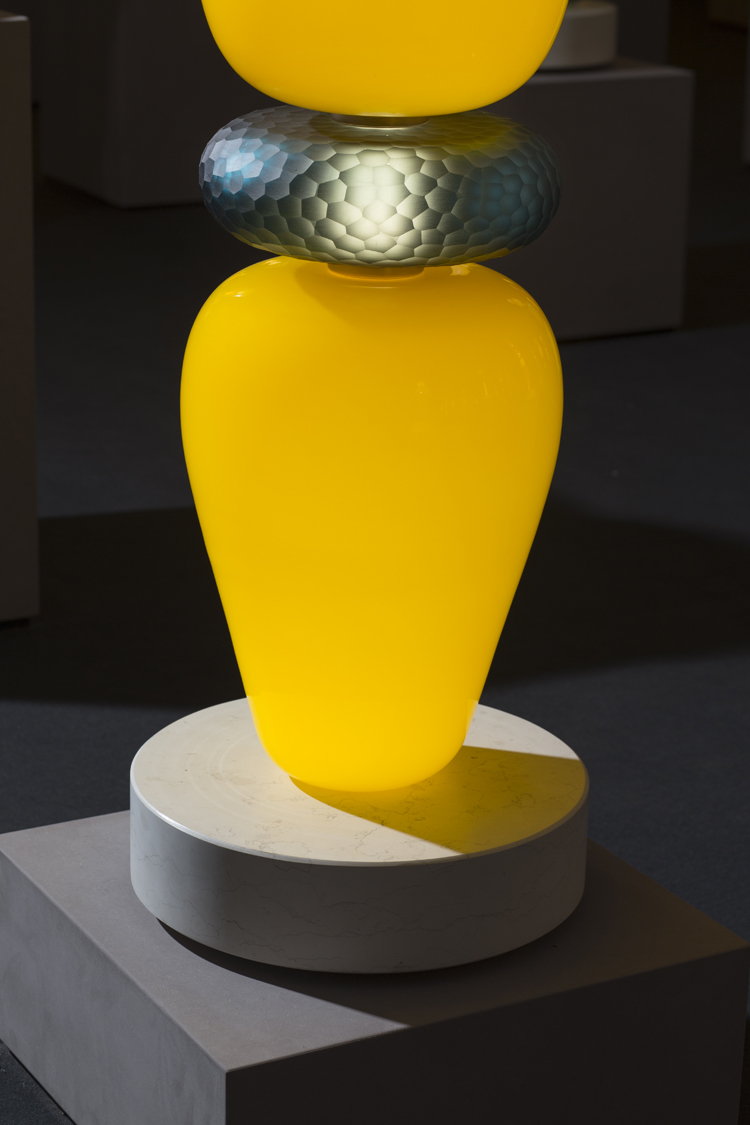 all images © Maurizio Polese