British artist Lucy Sparrow has unveiled her fifth fully-felted art installation, Sparrow Mart, at The Standard, Downtown LA. Sparrow Mart follows Lucy Sparrow's 8 Till Late, a fully felted bodega at The Standard, High Line in New York's Meatpacking District during the Summer of 2017.
A phenomenal success that captured the city's heart, the installation spawned queues around the block and instigated a felt-buying frenzy that meant Lucy had to shut up shop nine days early.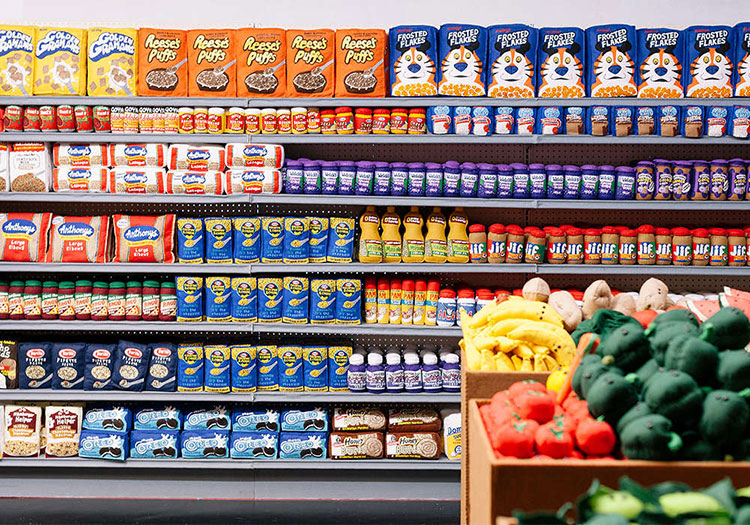 Sparrow Mart has opened its doors to the public on Wednesday, August 1st in the heart of Downtown Los Angeles. Open for business until August 31, this felt fantasyland will be supercharged and serviced by Sparrow Mart shop assistants who will preside over shelves overflowing with everyone's favourite groceries, each one hand-made in felt and signed by the artist.
Every single one of Lucy's 31,000 unique felt artworks is available to buy in store (some even as low as $5!), so visitors can browse the California rolls at the fully stocked sushi bar and bag up some fresh felt fish, fruit and vegetables, before heading to the 1980's inspired sound and vision department housing a movie section filled with that decade's biggest box office hits on VHS and Betamax.
"As a child, I was obsessed with the exotic, turbo-charged technicolor glow emanating from across the Atlantic," says Lucy. "The source of this neon rainbow was Los Angeles – a seemingly mythical place to a child growing up in grey, post-recession Britain – and one that has hugely influenced my artistic practice. Thanks to the amazing team at The Standard, Downtown, the felt is finally coming home to the city of endless possibilities and color."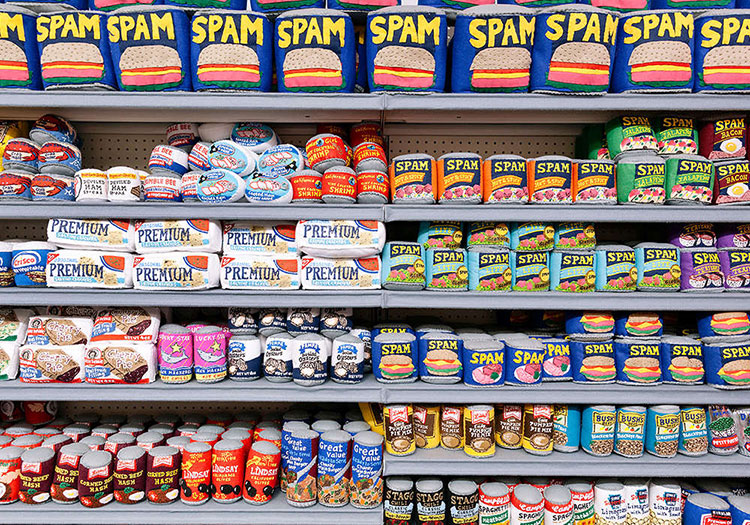 "We have a long history of helping artists create their visions, and Lucy Sparrow has proven to be a visionary and remarkably incisive partner for us," said Landis Smithers, Chief Creative Officer for The Standard. "We are really excited to bring Sparrow's Mart to our DTLA property, and to add another flavor to Los Angeles' amazing downtown arts scene."
"In Los Angeles, creativity touches all corners of the city from street art to world-class museums," said Don Skeoch, chief marking officer at Discover Los Angeles, "What better city for Lucy Sparrow to make her West Coast Sparrow Mart debut? We are honored to welcome her in Los Angeles and know her exhibition will be a smashing success."